We Are Out of Sweet Rolls
I would panic whenever this cartoon aired on "The Electric Company," so much so that my parents would have to calm me down.
The waitress would tell this customer that they had no sweet rolls when he ordered one with a drink. When the waitress told him that they had no sweet rolls, he just kept asking with a new drink. Orange juice. Tea. Coffee. Milk. I remember milk.
"But why doesn't the man understand?" I would ask my mother. I can't even remember how old I was at the time. Five? Six years old? I keep wondering if its was prophetic about my tolerance not people who don't understand me, whether I make sense or not. I just want to scream and jet. Except in here, I can't leave. And I can't scream either. All I can do is write request forms, with teeth gritted, and wait for some nonsense response that I can't discern whether it's stonewalling or stupidity.
REQUEST FORM
Me: I need my legal papers and notebooks…to use for my case(s). There are several things written in my notebooks that I need for court. Please arrange for me to get them back.
Response: The paperwork and notebooks were secured as evidence in the ongoing investigation. Once it is completed we can return to you after inv. related items are redacted.
Me: That is unacceptable for two reasons. First, I need them for court now. Second, what would you redact from my court documents? My habeas petitions concern themselves with my underlying convictions. Your response does not make sense.
REQUEST FORM
Me: I have addressed this issue with my legal mail before with you. Attached is a letter from the Appellate Clerk indicating that a letter I mailed on February 8, 2010 was received in Hartford on March 9, 2010. This is an excessive length of time for a letter to take to reach Hartford. Further, the letter indicates that a motion I mailed on October 6, 2009 was never received at all. This has occurred before. Why is this happening. Please advise.
Response: Mrs. Bozelko. I have checked with the mailroom and no reasoning has been discovered. (Author's note: No shit). If such a case occurs again please let me know.
Me: You said that last time. I am letting you know it's still happening.
REQUEST FORM
Me: May I have permission to buy another radio? I/M **** stole it in February 2009 and it was never recovered. I reported it at the time and apparently I/M ****'s room was searched but no radio was found. Thank you.
Response: Send a (sic) electronics form filled out to property.
Me: (sends order form)
Response: Denied. Denied. Denied. Denied.
Me: My radio (purchased 12/07) was stolen in December 2008 when my then-roommate **** "stole it" when she lent it to someone without my knowledge. I am now trying (and have been for a year) to purchase another radio but property officers have denied my request repeatedly. Can you approve me to purchase another radio? Thank you.
Response: Why are you addressing this issue over a year later?
And then, just for kicks, because they already think I'm nuts…
REQUEST FORM
Me: Are we out of sweet rolls?
Response: You are already assigned to the kitchen pool. Please use chain of command.
THREE IDEAS IN JUSTICE REFORM FROM NOVEMBER 7 – 13, 2016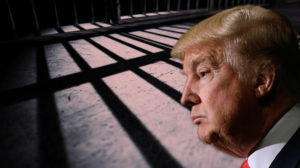 ELECTION OVER. Private prison companies' like Corrections Corporation of America (now CoreCivic) and GEO Group's stock skyrocketed after Donald J. Trump became our 45th president.
ELECTION OVER. And justice reform may may not be so dead after all since so many incumbent, pro-incarceration prosecutors were voted out, including one in Birmingham, Alabama, one of the toughest districts in the country.
CAMPAIGN STARTING.  The race for Louisiana's open United States Senate seat is still on because the state actually runs its primaries on the usual November election day and then votes on the primary winners the next month. Deciding issue in this race between Democrat Foster Campbell and Republican John Kennedy in the coming weeks, at least in my opinion? How to get Washington to fix indigent defense crisis in the state, the worst in the nation. Watch to see if I'm right in the coming weeks. Election is December 10, 2016.