Om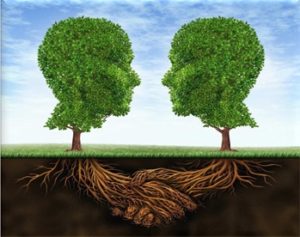 When I watched the news coverage of attacks on guards at a men's prison – and subsequent lockdown – a few years ago, more than a few inmates made comments like "That's what those guards get" or "Inmates ain't no one to play with."
It makes perfect sense to resent the authority who restricts your freedom, so we need someone who will step between us, purify the environment, set positive vibrations. A neutral arbiter. An ombudsman.
An ombudsman's official duties are traditionally defined as investigating any government action that may infringe on people's rights. It comes from the Swedish for "commission man." I mean, who do the Swedes piss off?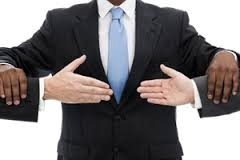 I guess Connecticut DOC. We had an ombudsman until July 1, 2010 – one I didn't even know existed until late 2008 – when the Connecticut Correctional Ombudsman's contract with the state expired and wasn't renewed or replaced by an alternative.
In the few times I worked with them, they never took sides and always searched for reasonable and amicable solutions to my problems.  I can't say they were successful all the time because I don't know; I never got to see anything through with them before the office got the axe.
We know that building pressure inside a closed system needs an outlet and those outlets are very resourceful and will create themselves if no one does it for them. Without an ombudsman, inmates can't access constructive problem-solving and will resort to the destructive to get their point across. I predict more attacks.  [Author's note: this essay was written in 2012 and there were severe attacks in 2014 and 2015. I was right.]
At least with the ombudsman's services, we had a dedicated mailbox in the dining hall so even less literate inmates could scratch out something as simple as "want 2 talk 2 u" and the ombudsman representative could investigate and assist them.  Now, without our commission man, this simple effort isn't an option and the sword has become mightier than the pen because we ain't no one to fuck with.
It's doubtful that inmates who struck officers would've re-thought their impulsive actions if a telephone receiver connected to the ombudsman's or a complaint form had been shoved in their faces.  But when inmates seethe at what they view as mistreatment, merely knowing that viable alternatives exist for them to register their dissatisfaction might make them less likely to throw punches. Maybe simmer down. Chant 'Om' and summon a non-partisan force. I can't understand how the DOC would want inmates knowing that no help is on the way. Clearly inmates don't mind resorting to attacking the staff rather than battling frustration, filing out forms that will get them nowhere.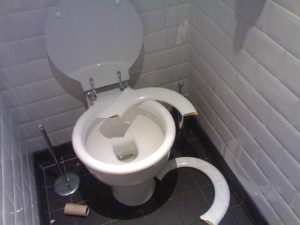 Like when I wrote to the counselor to complain about the fact that our toilet seat was broken in our cell. One of the hinges was totally cracked and when my cellmate or I lowered our cracks onto it, we would slide to the side, seat and all. I ended up on the floor once because of it, bare-assed, but I'm the only one who saw that, I think. But people heard it: no 'Om' but "Ow!"
"Winky, what the fuck happened?" my neighbor yelled through the vent.
"Nothing, I just fell off the toilet," I answered.
"Oh," she responded, because people crashing off the john is totally normal.
I got the request form back today, half-assed folded in half and shot under the door towards that Slip-N-Slide commode. The counselor wrote back that I should contact the ombudsman.
She didn't even know that the problem-solver's been gone for two years. What does that ignorance even indicate? Either the ombudsman wasn't very effective, at least not enough to send warnings through the staff ranks. Or they were good at their jobs and the counselor's answer was a "fuck you" to me since they're going to continue to infringe on my rights for as long as the O-man is gone.
Indefinitely.
NEXT WEEK PRISON DIARIES IS TRYING SOMETHING NEW. CHECK BACK AND SEE….
THREE IDEAS IN JUSTICE REFORM FROM JANUARY 2 – 9, 2017
I think everyone has heard by now: in Chicago, four teenagers kidnapped and assaulted a young, disabled man who hopefully recovers soon from his injuries and trauma. And they went live with it on Facebook. CNN called Facebook Live the new eyewitness. President Obama called the event "despicable" and he's right. This is a justice reformer's worst nightmare. By itself, this heinous crime makes the case for a purely punitive system.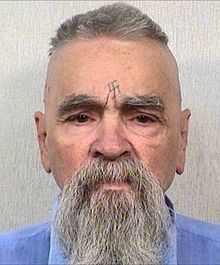 People Magazine reported that, after famed murderer Charles Manson was hospitalized over the weekend, he's caught over 100 tickets or disciplinary reports in the 48 years he's been incarcerated. That averages out to only 2 per year. To compare, I caught four in six years or 0.75 per year. Given that he's a high-profile inmate with a swastika on his head and convicted of murder, I would have expected it to be more. Recently, he's been caught with contraband cell phones (who would smuggle them in for him?) and attacking a guard. I've seen inmates be accused of assault on corrections staff when they haven't done anything; it's an excuse to wail on a problematic or unpopular prisoner. I'm certainly not a Manson fan but I'm not entirely convinced that he's as poorly behaved as they make him out to be.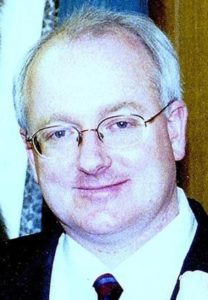 AR courts and corrections are crazy AF. Another Arkansas judge resigned amid a sex scandal. After one was already busted for making male defendants pose naked for pics for leniency, this one allegedly swapped sex and pills with female defendants in exchange for freedom or reduced sentences. The nuttiest part about the story? The fact that the Daily Beast and other outlets report that he called women in jail to arrange this commerce. You can't call an inmate directly on any of the phone lines that are recorded; those are call-out only. If he called, those conversations had to be connected with his victims (yes, they're victims) by prison personnel. I assume he lied and said he was the inmate's attorney and then told the inmate who he really was. In which case, why are there recordings of these calls if they were potentially privileged communication between lawyer and client? And was no one monitoring them?  There are too many oddities in the story for an insider like me. This is why we need more formerly incarcerated journalists. They know what questions to ask to clear up the confusion and get to the truth. I don't know what it is, but there's more to this story.