Dry Up Your Drip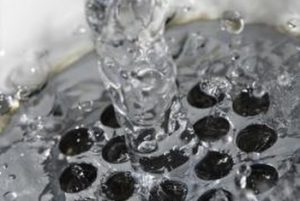 "Out!" Lieutenant Thrower shouted as he threw open the cell door. The doors swing in, so the universal symbol for "get out here" at York CI is a male staff member, spreading his legs wide to keep one foot on the door's edge inside the cell while keeping his body outside the cell and within a camera lens' striking range.
It was the night before Thanksgiving and I was already asleep. My cellmate Elsie was still awake, ripping up magazines to make a collage card for her girlfriend. That's contraband because she's 'altering' the magazines so I figured they wanted to wreck that for her. I got up and walked out of the cell in my pajamas.
"Get the fuck back inside! You know better than to come out here in pajamas. They're fuckin' white!" (i.e. not the jeans-and-burgundy-tee uniform).
"Are you ordering me to change?" I asked. He knew he couldn't order me to change clothes in front of him and I was obeying the last order issued which is what I'm supposed to do.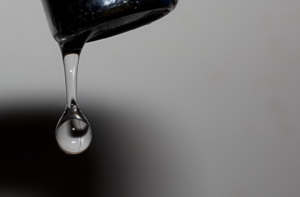 I noticed a maintenance C/O in his grey uniform behind the lieutenant, glaring at directly at me. I get that sometimes so it wasn't a big deal. But then he muttered under his breath:
"[Something] the likes of your fuckin' crazy ass," as he carried his toolbox into my cell.
"What did you put a work order in for?" Elsie asked me. She was pissed at me because her artwork was in danger of confiscation.
"Nothing. I can't write a work order. I'm an inmate."
The maintenance man came out.
"This one's not even fuckin' leakin'," he told Thrower.
And I knew.
"They published it, right?" I asked the lieutenant.
"Yes, they did." He couldn't stuff any more hatred, disgust into one sentence unless he cursed me out right there.
In One North, we had a Forrest Gump faucet. It ran ceaselessly across the terrain of our brains, yet without encouragement.  Neither my cellmate nor I could sleep. The metallic gurgle could have been generous and acted consistently, thereby making itself white noise. But no.
Instead, the rate of dripping, the weight of drops seemed to change up in an intentional effort to keep us vigilant. But vigilance comes at a cost: sleep. We were both bleary-eyed from the constant running.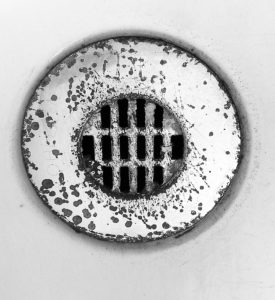 We tried paper towels on the drain which created a slap-splat noise, which I guess we could call splaps. We tried wedging a shampoo bottle between the drain and the torn mesh that should filter the water for us. It was too tall and the only way it would stand up was on an angle and, as soon as enough water filled it, it toppled, spilled and became an empty drum for droplets to beat upon.
We told the C.T.O. that our sink was broken.  She looked at it and told us:
"It's only broken when water don't come out."
We tried every sock we had and finally one of mine, a singlet with a hole in the heel, was light and long enough to stay on the faucet and barely tickle the drain so the water just traced down the terrycloth and went down the pipes soundlessly.
And they moved me out of the cell that day.
But while I lived there in E4 in One North and couldn't sleep, I stumbled into the library one day because I couldn't focus on writing in a classroom down the hall.
"I'm really drifty because of all the noise abuse in my cell," Francine told me.
"Snoring?" I queried.
"No. My sink keeps running."
"Mine too," I admitted as I sat down and put my cheek on the table.
Terry overheard us and came over.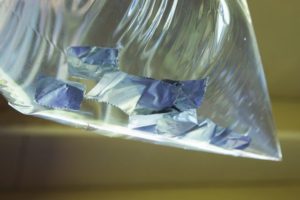 "Listen, one night I couldn't sleep so I stayed with a garbage bag and collected all the water that was leaking overnight. Know how much water was in it in the morning? We needed three people to drag the fuckin' thing outta the room," Terry pointed at me to make her point.
The sinks were leaking heavily everywhere on the compound.
"You know there's an agreement between the town and the prison that the reservoir in town can't be drained unnecessarily. That's why they limit our showers in the summer when we need them the most. This violates the agreement," Francine explained. She's been here sixteen years and she's from this shoreline area so I believed her.
"So let's expose them," I said in tone a bit too downward to rally them. I was too tired to be excited about the ideas of change and improvement.
"How? How the fuck do we do that?" Terry asked.
"Letter to the editor."  I rubbed my eyes.
"Where the fuck do we send that?"
"To the editor of a newspaper." I thought that was obvious.
"You're a journalist, Chandra. You need to write it for us," Francine told me, thinking flattery would get somewhere. Journalist? I'm an inmate. 
"Take a letter, Maria," I told them. I fully expected them to take dictation while I put my head down for a few minutes.
Blank stares.
"The song? And send it to my wife. Say I won't be coming home? Gonna start a new life?"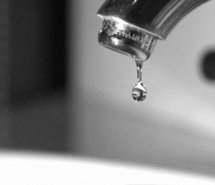 "I didn't know you were gay. You don't seem…" Terry said and looked puzzled.
"I'm not. I have no wife. And no pen. Get me a pen," I told her as I scratched my head all over. "Why does a lack of sleep make you itch?" I asked them – and no one – as if any of them would have an answer. And wrote the letter. It took 4 minutes. Francine insisted on typing it and mailing it out. Despite her lack of sleep, she had the energy. Of course she did. She doesn't work.
The next news I had of the letter was when the lieutenant appeared at my door the night before Thanksgiving with a maintenance man who was being held for overtime before a major holiday so he – and colleagues – could check every single sink on the compound for leaks. And fix them. Because someone in town read the letter and made a call about all the water wasted on us inmates.
The next day presented me with gratitude from almost everyone. Apparently the maintenance men bitched about me by name at every stop. Imagine a Thanksgiving where everyone around you is grateful – and truly so – for your presence. I never would have experienced this at home. I was a hero walking down the walkway to our holiday feast.
"You fixed my sink," a six-foot tall drug dealer acknowledged.
"Yes. Yes, I did." I wasn't lying.
"Go Winky! I couldn't sleep until that motherfucker came in and wrenched something," another yelled.
When I walked into the dining hall, each staff member turned to look at me. I wasn't acting out and calling attention to myself. I don't look good enough to get heads to turn like that.  Instead, I have power, maybe more than some of the people who work here. And I'm an inmate.
Author's note: read the letter "Money Is Wasted by York's Leaky Faucets" in The Day here.
THREE IDEAS IN JUSTICE REFORM FROM NOVEMBER 14 – 20, 2016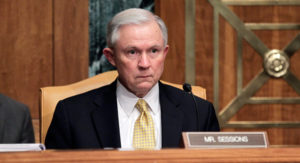 Republican Senator from Alabama Jeff Sessions was asked to be Attorney General and he said 'yes' to President-Elect Trump. Read what he can do to justice reform efforts here. Rudy Giuliani would have been better. Remember how his daughter Caroline took a collar in 2010 for boosting $150 worth of merchandise from Sephora? I'm not sticking her out – the story's been out for six years – but it's a reminder that 'law and order' has a few dents in its armor and maybe it needs to chill out sometimes.
The Associated Press published a reported piece on how defendants in criminal cases are encouraged to plead guilty. Of 157 people who were exonerated last year, 68 of them had pleaded guilty. Innocent people plead guilty all the time. Take that criminal conviction that someone discloses to you with a grain of salt.
The federal Bureau of Prisons does a lousy job of placing released inmates in residential reentry centers and home confinement said a report issued last week by the Office of the Inspector General. The upshot? We don't use home confinement enough, most likely because only an electronic monitoring services company profits from that. Placement in a halfway house makes money for the workers who run it, the places that supply the house with food and other necessities, the company who manages it.  Everyone's cashes in on incarceration, even when it's decarceration and letting people out to halfway houses.