A Letter to Lieutenant Real Frisky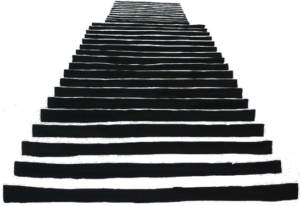 "They made him a lieutenant? What kinda shit is that?"
If I've heard it once, then I've heard it 200 times since you got your double-bars. Very few inmates expected you to snag a promotion. I certainly didn't expect it when you walked into Food Prep that Friday morning with your name stitched in yellow thread instead of white, the sign of correctional ascension. After mulling it over for a long time, I've decided that your becoming a lieutenant is a good thing. No, it's a very good thing.
I used to say: "I don't think he would do that."
Then it went to: "That doesn't really sound like him."
Then it was: "Okay, he probably did, but what do you want me to do about it?"
Finally, I would protest: "Just don't tell me what he did" when other inmates would describe your wacky games and outrageous stunts. Supposedly denying someone a regular meal and giving her just a few chicken cubes for lunch. Calling women "fat pigs" and telling them they need fewer carbs. Screaming at them to "SHUT THE FUCK UP" as if you take your own advice.
I've been particularly offended the way you treated me. Do you think I don't know that it was you and Booz who took my FBI file, the one I fought to get for my defense? I lost all respect for you. You act like a frat boy in here – and you're at work, I might add, so that's pathetic – except it's pretty much agreed upon in here that no organization would accept you as a pledge given how you've behind recently. Except the DOC. That's why you're here.
You used to be kind, merciful, wise and calm to the inmates in South Dorm. I had been here less than six months and I knew how you guys kick around the newbies.  I was scared of some of them but I wasn't scared of you. Until later.
Losing respect for someone is no fun for any rational person. I know that other inmates never hide their glee at another's failures or misfortunes, but I try not to get that way. Seeing you denigrate women who you thought were weak, me included, made me furious and sad. Now that I see you with Lieutenant bars on your lapel I know why. It wasn't so much the personal attacks or the rumors you spread about me or even sending your friends to harass me, it was the fact that you disappointed me. When you have respect for someone and how they do their job  – which I admit is thankless and unenviable – that I didn't like the way disappointment felt because it meant I might be wrong, that the anthropologist's eye I've cast on this place has a cataract.
No matter how bad my vision is, I can catch things from my vantage point that you can't. I take field notes every day, including a list of my cellmates who come back. It's getting long now, that list, because women love to return to abusers.  I watched you be very kind to two women. They weren't cute. Weren't flirting with you. Offered you nothing but their pain and fucked-up-ness and you handled it.
I've been here five years and neither has come back.
Sure, outstanding warrants may have chased them out of state or they might have died, or they might have been treated well enough by someone in this place that they felt the confidence to make different, better decisions. I doubt they said: Frisky was nice to me, so I'll be good. But I choose to believe that how you treated them contributed to their doing right.
A myth of modern corrections is that the only way to cause an attitude shift is a shove. But it doesn't. Sometime the shift turns on a nudge, a subtle prod or even an accidental tap. These nudges might just be your (old) way of doing business, but they also shaved a couple of points off the return rate. Like I said, I choose to believe that you are solely responsible for that benefit to society. You have it in you.
But that's not the only reason I have decided that your promotion is a good thing. It's no secret that allegations of misconduct, childish pranks, and generally prickish treatment have been lobbed at you. If all of them were true, they'd need a wheelbarrow to move your personnel file from all your reprimands. I know everything isn't true. But I also know – and you know – that some of it is. But someone – and I have no idea who because I know nothing about the DOC promotion process – looked past all of that and spied some potential in you. Sure, other inmates can describe your advancement as symptomatic of the dysfunction of this place, but it can also be an example of reform and redemption. You're a lieutenant and a lesson, as far as I am concerned.
I'd congratulate you if I knew that your friends wouldn't sack me, crush my face against a craggy concrete wall, cuff me and chuck me into a dungeon like they usually do for you.
I think it's stupid that I can't tell you this directly, that the bullshit between us made a pile too high and too wide for either of us to get around. I should be able say "Peace" to you and end this, but the risk for misinterpretation is too high. I can't say anything to you, even if it's nice, not that I've been that motivated to do so these past years. I'll accept some blame for this, but it's a noose I'm not willing to loosen on you entirely. You need to admit to yourself that your behavior towards someone who has far less power is despicable. It's also foolish because I'm not serving a life sentence. You've given me the story of a lifetime to tell when I leave here. And if I do, what will you say to me then?
I bet if anyone ever heard me say this, they'd be so shocked that their fight-or-flight responses were activated. Captains in Building 6 would clutch their chests with angina, maybe even stroke out. The warden would be feeling around his desk for a brown paper bag to help him stop heaving in hyperventilation.
But I am serious. Congratulations. I hope nothing but justified success awaits you. Rise. Become a captain. Become a warden. But most of all become good again, how you used to be. It's on everyone's agenda in here.
P.S. I think you need to call your union steward about this place getting you a new, clean dumpster to jump out of. Since your promotion, you shouldn't have to climb into dirty dumpsters anymore. A filthy can for a lieutenant? That's abuse.
THREE IDEAS IN JUSTICE REFORM FROM NOVEMBER 27 – DECEMBER 3, 2017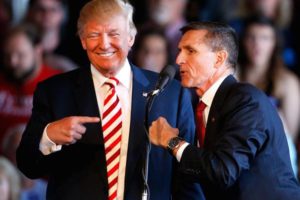 I don't know if you heard, but President Trump's former national security adviser, Michael T. Flynn, pleaded guilty on Friday to lying to the F.B.I. about conversations with the Russian ambassador last December.
Here are three ideas on why Michael Flynn was charged with and pleaded guilty to only one criminal charge.
First: It may be all that Mueller et al. have. Doubtful, but a possibility.
Second: It's just a sweet deal because Flynn is ponying up so much evidence against other people.
Third: Deciding not to charge Flynn with more crimes avoids the double jeopardy trap for state charges in case President Trump pardons him. Lying to the FBI is s strictly federal charge, so if Trump pardons Flynn, no state can bring those charges regardless of a pardon; it's not a loss to forfeit a chance at a prosecution that you never had. But if Flynn were charged with conspiracy under federal law and subsequently received a pardon, conspiracy charges could not be brought at the state level because they'd be precluded by the double jeopardy clause.
My guess is – and I could be totally wrong – that charging Flynn with conspiracy is going to be left to a possible state prosecution in the event that the case against Flynn somehow goes south, pardon or lack of cooperation.  Federal courts and many states have laws that allow co-conspirators to testify against each other without corroboration and as an exception to the Hearsay Rule; conspiracy cases are relatively easy to make with accomplice testimony. State prosecutions of conspiracy charges against Flynn would exceed Trump's pardon reach.  It may need to come to that for Special Prosecutor Robert Mueller's team to see their goal to fruition, even if it is though a state prosecutor's office.