Spumoni Fashion and Other Nice Happenings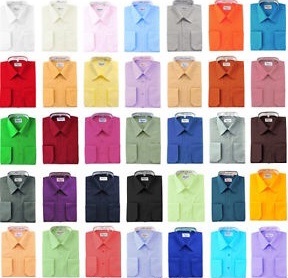 "They must get a rate on them," I said to myself as I watched the warden saunter down the walkway. I rarely take breaks at work, but August in a kitchen with no air-conditioning pushes me outside for air with the inmates who are dodging responsibility, while they're here in prison taking responsibility for something else.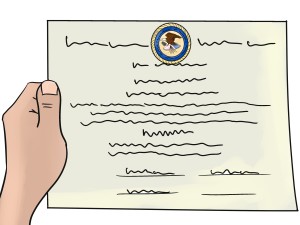 He was wearing a salmon-colored shirt. In the almost three years that I've been here, every warden has had a spumoni-inspired wardrobe, dress shirts that would be laughed out of boardrooms. There's no Brooks Brothers blue oxford cloth here, as far as I can tell. Instead: Pistachio. Pink. Turquoise. Goldenrod. Aubergine. Royal. Red. Outside of a Christmas party, what man wears a red shirt to work with a tie? I'll even stretch it to Valentine's Day, but only two occasions wouldn't cause me to buy clothes just for them. No, I take that back. I would. But I'm a girl and I don't oversee a paramilitary workplace.
And I've seen them wear long leather jackets over them like blazers. It's so common that I've made myself the official sentinel to their fashion. No one except for me even cares but, believe me, a pattern has emerged with the solid-colored shirts, a pattern whose significance I can't understand unless the shirts come free with the promotion to top correctional dog. Or they get a rate on them. Or the new position puts their taste buds in their assholes.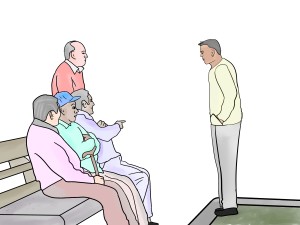 Becoming a warden is like reaching the pinnacle of a pile of shit. Except it's not so much a climb as it is an endurance test. You start as a C/O, climb the ranks and, when no one else is left and your soul is calloused, someone from DOC headquarters tells you: "You're on."
There's nothing glamorous about the job, no caché that gains you admission to exclusive events. You work in a filthy, feces-coated, menstrual blood-smeared location. You're essentially on call in case of an emergency, which will necessarily be an act of violence or an instance of serious illness or danger. Or an escape. I peg the pay to be about 150K, which is good money but not enough to work in a museum of failed social policy and human heartache.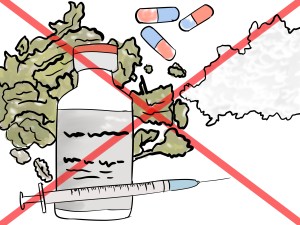 Sometimes I feel bad for the warden, whomever it happens to be at the time (this one is the third in three years) because they're like the Rodney Dangerfields of justice.  Society values lawyers and judges unnecessarily. Unions celebrate C/O's and lieutenants like the globe can't spin without them. The Commissioner is a political appointee who has the governor's ear. The warden? The warden has the unfortunate privilege of overseeing a collection of people who are addicted to breaking the rules. And he oversees the inmates, too.  And he gets no respect.
Sure, C/O's and other staff's spines grow ramrod straight when he's around. They jump out of chairs and turn off the TV's that descend from the ceiling when they seem him through the window, heading towards them on the sidewalk.  For the most part, very few listen to him.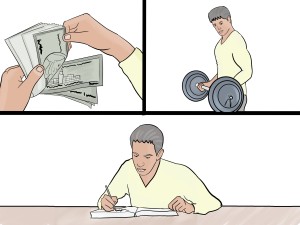 If the staff did respect him, then they would obey the rules all the time and not just when they think he might tour the compound.  They think when they snicker at or tease an inmate and call her fat that the harm rolls only downhill. Sure, they're  disrespecting us. But they're also openly revealing that they don't respect the warden, even if he never finds out. If he never finds out and they pretend like they've never done this, then they're lying to him. No respect. No respect.
If they held him in any esteem, they'd follow his rules, make him look like he's convinced them that obedience shouldn't be the road less traveled. Of course, many of the staffers here would make him proud. But a lot of them would embarrass him, do embarrass him.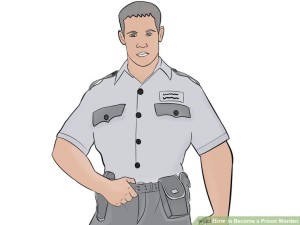 My first tango with the current warden came when he was a deputy warden – same shirts! – and the dental office wouldn't give me a teeth cleaning because I was sentenced to less than nine years. I made the mistake of having Tina [my lawyer] write to the warden and ask for a cleaning.
"Her teeth are perfect and beautiful and need to be cleaned," she wrote to him. I'm sure the warden thought I had wailed to her over the phone: "My teeth are perfect and beautiful and they won't clean them!" when what I really said was "Can I just have them not rot out of my head before I leave?" Tina did me a disservice with everything she said while representing me.
I had to meet with the current Warden, then deputy, and the administrative captain to explain that the dental hygienist wouldn't give me a cleaning but the conversation veered over to my substance use history.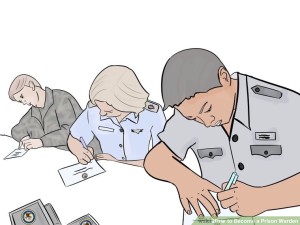 "You've never done drugs?"
"No."
"None at all?"
"None." It was true.
"Not even drink?"
"Not really. Binge drank in college. Only occasionally now," I answered.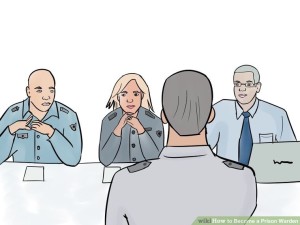 "Like, when do you drink?"
"Weddings, I guess…maybe…what does this have to do with my teeth?" I asked.
"You can get a cleaning, Bozelko, but I had a scaling recently and it is no fun."
"Thank you. I've had my teeth scaled before," I explained.
He paused.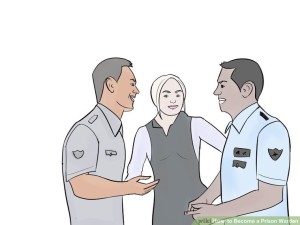 "You must have if your lawyer says they're perfect and beautiful," he said, revealing that he had read the letter Tina sent to the warden. The fact that he made her unprofessional letter an issue in a non-humorous way made me lose respect for him then. That and the fact that he turned what should have been a simple approval for a medical procedure that didn't require meeting with me across a huge conference table into a weak mini-inquisition. Come on, Deputy, if you're going use the teeth cleaning to ask me questions you think will embarrass me, go big. And demonstrate that you have no respect for yourself or your boss. Still, I winced when he said it because it was an obnoxious request to keep my teeth white and I knew Tina's words – and his perception of me – would color every day I would spend in this place.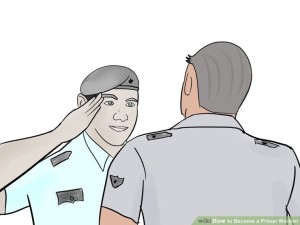 And it has, now that he's in charge.
Despite the fact heat would hit your face with such a force that you'd step back at the kitchen door, I stayed and worked a double that August weekday I watched the Warden swim by in a salmon shirt because we needed to get ready for Ramadan meals. One of the second shift supervisors went to the lieutenants' office and came back with a piece of glossy cardstock.  Clichéd clip art decorated the page. "Happy Birthday" and his name appeared in 24 point font above:
May your day be filled with sunshine and nice happenings.
"What is that? It's your birthday today?"
"No, it's not today. The Warden gives one to everyone who has a birthday this month," he explained.
"It sounds like someone translated a birthday card into Chinese and then let the Chinese translate it back to English," I observed. The 'nice happenings' made me think of the John Hughes movie Sixteen Candles and the character Long Duck Dong. What's happenin' hot stuff? Nice happenings, hot stuff.
He chuckled, shook his head. And dropped the card in the beige, nondescript, plastic pail that holds the garbage.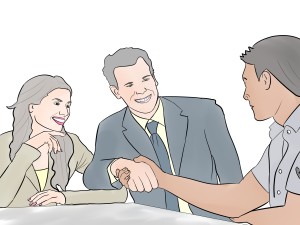 THREE IDEAS IN CRIMINAL JUSTICE/REFORM FROM JUNE 6 – 12, 2016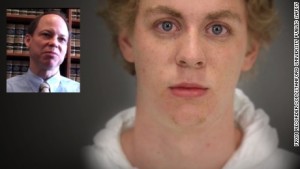 Before the Orlando nightclub shooting, the biggie of the week, obviously, was whether Brock Turner, the Stanford University swimmer who was convicted of sexually assaulting a woman behind a fraternity house dumpster, received sufficient punishment for his crime when he was sentenced a week earlier to six months in a county jail facility. There was only one article that identified who's really responsible for this mess: the probation officer who made the recommendation that the Hon. Aaron Persky (incidentally a judge that other people have described as extremely deferential to indigent defendants before him) followed when he imposed sentence.  Self-promotion alert: I wrote it.
A total of eight – five on Tuesday and three on Friday –  Rikers guards were convicted of various crimes related to the 2012 beating of inmate Jamal Lightfoot in which Lightfoot broke his teeth, nose and eye sockets.  Riders guards don't like being called guards because they see themselves as correctional professionals, not mere guards. Instead, they prefer to be called "officers." No one will ever call the convicted guards "guards" again…because they've been canned.
NORM! The day after the first round of the Rikers' guards' convictions, Norman Seabrook, the president of the New York Correction Officers Benevolent Association – i.e. the prison guards' union – was picked up by FBI agents at his Bronx home for allegedly funneling union pension funds to a shady hedge fund in exchange for kickbacks. Seabrook has never been able to interact with the press without saying that inmates – every single one of them – are dangerous thugs. He once attempted to prove his point by showing up at City Hall in a coffin. Now he may get to live with those thugs. And reform might actually start at Rikers, according to the New York Times. Good luck, Norman.