Get Your Learn On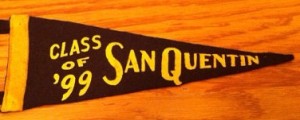 If my alma mater admitted some of these women, I would blow.
Women here at York spent this weekend writing two page essays as part of their applications to Wesleyan University's prison education program whereby the elite school offers liberal arts courses to prisoners that, over time, may allow them to earn a bachelor's degree from Wesleyan.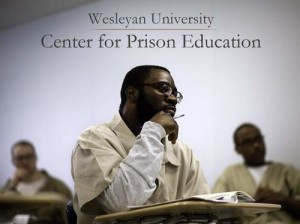 Few people understand what a revolution this is and how every citizen in Connecticut stands to benefit from Wesleyan's bravery.  Studies have revealed repeatedly that inmates who take college classes are four times less likely to re-offend than those who do not; when offered to prisoners, college courses, not the Department of Correction's hokey, unfocused Offender Accountability Plan programs, provide the best defense against recidivism.  Despite education's promise in rehabilitating inmates, Connecticut prisons don't universally offer higher education and in the past they made it almost impossible for local colleges and universities to send in professors to teach these classes behind bars.
But Wesleyan busted past this bullshit and is accepting a freshman class of seasoned female cons.
At the first level of admissions testing, a timed essay that evaluated reading comprehension and written expression, Wesleyan directed the wheat to line up in one place and the chaff to assemble in another.  Or so I thought; I didn't take the exam but I read a copy of it in its aftermath as chaff blew everywhere like dandelion spores.

Two inmates cheated on the entrance exam, each partially writing the other's answer.  Their constant chatter disturbed other aspiring Wesleyan Cardinals.  I witnessed none of this but I did overhear one of the disruptive duo ask someone if she thought that Wesleyan's exam readers would mind that both her and her girlfriend's essay were each written in "two different handwritings." Both of the talking, cheating inmates passed to the second level of admissions testing; Wesleyan told almost forty other candidates that their essays left them at the front door, no further.  They will not get a chance to take classes.
The more-than-forty second-round candidates received instructions to write a two to three page take-home essay this weekend on one of three questions:  1) describe a time at which something unexpected happened; 2) describe a time when you used or rejected silence as communication and 3) describe an event, object, place or person that looks much different in close focus than it does from a distance.  Unfortunately, I viewed this second round of writing up close.
Inmates scribbled out first drafts and then strategized.  One woman – whom I know to be a very competent writer – farmed her essay out to another woman whom she will pay with oral sex and Coffee-Mate non-dairy creamer.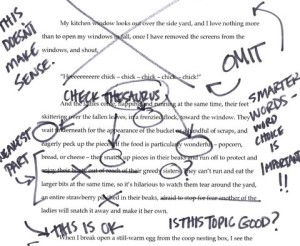 Others solicited opinions, corrections, suggestions from anyone who would read their essays.  A Jewish inmate read a woman's strident essay about the Jehovah Witnesses' ethic of avoiding silence and speaking to elders in Kingdom Hall to quiet temptations to sin.  Her critique of the piece was: "Jehovah's Witnesses are pushy doorbell ringers.  You will offend the admissions people sounding like a religious nut."
And the fight was on.
Essays were passed around by applicants who feared their essays might be off-putting. Critiques fell on deaf ears and overly-sensitive nerves.  Women argued constantly, fearful they might be left out of this chance to live, if only for 90-minute intervals, like successful individuals.
"You're saying I'm dumb because I don't know the word you used!" exclaimed one woman, tearing up and locking herself in her cell.
"How would you like it if I told Wesleyan how much Winky [that's me – long story] helped you? Maybe Winky even wrote your essay, huh?" taunted another inmate as I sat next to third, checking her spelling and grammar.

"Didn't write it, just checking it like I checked yours," I said without looking up. The third inmate chose the silence question for her essay. It was what happened when the prosecutor in her murder trial asked her: "Well, if you didn't do it, who did?" She didn't have an answer. Now she's here.
"This will definitely be a first for the Wesleyan admissions committee," I conceded and wondered if there are panicked parents out there, so nervous that their child's essay to elite schools doesn't have a story like hers, an extreme and nutty hardship like doing a life sentence for murder, a perfect-for soul-searching-in 500-words topic that no other applicant would have.
One woman actually tried to set up a physical altercation between two of her competitors; she anticipated that the goon squad would drag them to seg and keep them from attending their admission interviews.
You know, it was all your typical freshman week activities.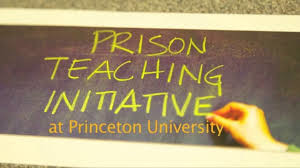 As a graduate of Princeton, I would be proud to know that my alma mater put its endowment where its mouth is and started an in-prison degree program.  Like most alums of Ivy League schools, Princeton and its values are inlaid in my daily life. Literally translated, "alma mater" means 'soul mother' in Latin which we have changed into "nurturing mother."  Princeton birthed the way I think and the way I write and is responsible for any assistance I can provide to other inmates.  I wouldn't be who I am today without Princeton which probably isn't a good advertisement for the place given the fact that I write this from prison.  But, contrary to American literary legend – and a Princeton alum himself – F. Scott Fitzgerald's prediction that there are no second acts, I have a significant second act on layaway, one with more plot twists than the Tigers can handle.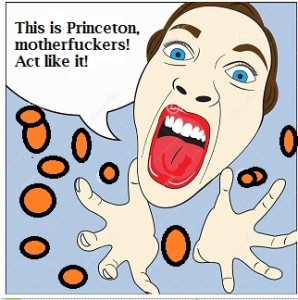 But any pride in my alma mater's potential sponsorship of a prison education program derives from my view of it long distance, like so many Wesleyan alums view this new program at York.  If I saw the York women's antics up close and my school admitted them to a degree program, I would pitch such a bitch that I would probably catch another criminal charge and keep myself among the women I see as unfit for my alma mater's consumption.  I think Wesleyan alums would do the same if they witnessed this bullshit up close.  No graduate of an elite school would allow these drips to water down their souls.  I am sure others see this as such but I don't think its elitist to feel this way. I am allowed to value and protect what I have.
Many inmates have primed themselves to be worthy of a Wesleyan education.  Others will corrupt it.  Classes start in January.  I hope these inmates don't blow it.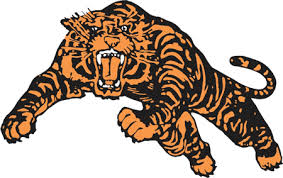 READER POLL
From newsweek.com: Obama Restores Some Prisoners' Pell Grant Eligibility

Loading ...