Tell Ol' Pharaoh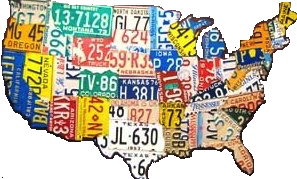 "I ain't gonna work for no white man for 75 cents a day," an African-American inmate cried before she quit and, through her quitting, provided cause to be fired – an event I've witnessed so often that I've come to call it "quiring."   While who dumped who might be in debate, what she said was 100% accurate. She didn't work for the 75 cent daily wage she was paid while she worked here.
Especially now that a copy of the Michelle Alexander book, The New Jim Crow, is getting passed around in here, almost every reference to our prison jobs includes the s-word: slavery. It's a real testament to the power of messaging since I think only 6 of us actually read the book but everyone talks like they have.
It's true that there are more African Americans under correctional control than were enslaved in 1850. And, given the fact that a high inmate wage is a dollar per hour, slavery would come to mind.
But witnessing the power of prison employment to reform people and to train them for a better life, I think calling it slavery negates all of the good that comes from it and sends a message that's ultimately more dehumanizing than any uncompensated work could be.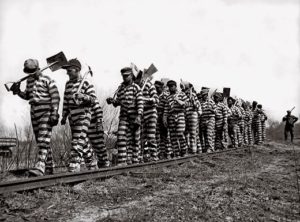 If anyone has the right to call it slavery, I do, but I detest that name for something that's humanizing me. I feel reliable and capable again even though I've only been assigned some relatively menial work like scrubbing pots, stacking plastic trays and slicing bags of tomatoes. I'm not alone; when they're working, other women feel like they have something to offer that isn't sexual and they think they'll be able to provide for their families when they leave. They don't describe their jobs as some type of bondage. We like what we're doing and I've never heard anyone say that slaves like being indentured. What everyone outside is calling slavery, the inmates who are actually working – and too busy to internalize an infantilizing "slave" mentality – call liberating.
Not only is calling prison labor slavery insulting to the inmates but it's a total affront to the original slaves whose conversion from human to chattel wasn't the result of any transgression but was instead a kidnapping from their homeland and a fencing into forced labor.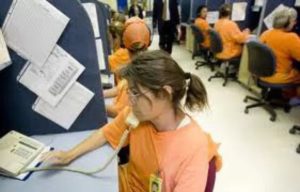 We modern day slaves landed in our situations because of bad choices. I understand that much of shitty judgment is forced in a way: addiction, mental illness, poverty, lack of education, and racism collude to make the decision to commit a crime seem obvious, even attractive. Is someone who gets charged and convicted of beating a child because the tyke interrupted a TV show she was watching the same as someone else's being plopped under a poop deck and transported to another country where they'll never be free…after they've done nothing wrong?
More than just relying on a flawed comparison, when you call prison labor slavery, you take away the inmate's agency, their right to negotiate their own lives, regardless of how reduced their choices are.
And when we erase the ability to choose, to be an agent in one's own life, we also delete our capacity to reform ourselves. Change results from choice and where we say there are no choices, there can be no rehabilitation.  If everyone who's working in prison is a slave, shackled to a poor decision in their past, then there isn't much hope for them when they leave the facility, as 95% of us will eventually.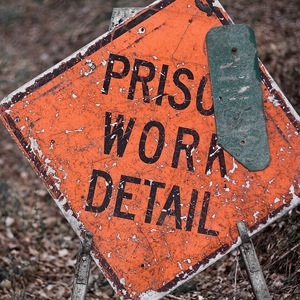 Professor Alexander – a graduate of Stanford Law School who's never walked my walk into prison – hasn't provided answers for the questions that a slave like me would necessarily have with my intimate knowledge of prison labor. If what I do is slavery, then what's community service, that sentence that everyone thinks is such a boon? Raking leaves for a week for nothing is okay but lifting bags of texturized vegetable protein for years isn't?  Is contributing to our communities and ourselves through hard, honest toil always going to be an illegal exploitation? If a non-profit benefits instead of a state or a for-profit company, does that make the whole operation legal and defensible?
Where Alexander is right is her assertion that incarceration makes a 21st century caste system whereby people with criminal records are chained in poverty because they can't get occupational licenses or jobs. That's the problem with prison labor; not the pay, but the fact that we're good enough to work in here, for next to nothing, but not good enough to work for people and companies when we're outside. It's the same work, from the same source, and it's treated totally differently once we're free. That makes no sense, yet the phenomenon had persisted for years in reentry. People are too busy trying to call prison labor slavery that they ignore the good argument about it: that it's hypocrisy.
I'm white and I work for white chefs who happened to seek employment in a prison kitchen in Connecticut.  Maybe I'd assess this differently if I were black and faced a lifetime of racism that culminated in my being required to bang out license plates in a Texas prison for no pay at all. I don't even know if I'm qualified to have an opinion on this. What we do in here is poorly-paid but I don't think it's slavery.
THREE IDEAS IN JUSTICE REFORM FROM APRIL 10 – 16, 2017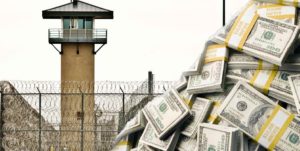 The focus this week? The vig you pay to maintain mass incarceration.
A sheriff in Alabama is petitioning a court to be allowed to keep – for herself – any money leftover after feeding the inmates in her care. It's hard to tell what the most shocking part about this story from AL.com is. It could be the fact that this is even allowed in the first place. Or maybe the fact that Morgan County, Alabama is the only county left out of this statewide scheme because the last sheriff pocketed $200K  and fed the inmates only two corndogs a day for weeks. Or maybe the fact that the current sheriff, knowing that Morgan County was exempt from this, still withdrew $160,000 from the corrections food account and invested it in a corrupt, bankrupt used car dealership run by a convicted felon.
It was reported that bonuses for federal prison officials, ranging from $7,000 to $28,000, cost taxpayers $2 million over the last three years, while the Bureau of Prisons "was confronting persistent overcrowding, sub-par inmate medical care, chronic staffing shortages and a lurid sexual harassment lawsuit that engulfed its largest institution." Read about it here.
Things are changing in Georgia, where you are placed on misdemeanor probation for traffic tickets and required to pay the fine plus fees so a private corporation can make millions. The biggest company has quit, because they've finally accepted that expecting record profits from a clientele that has always been and probably will always be poor is a shitty business model. Instead, Sentinel Offender Services tried to pass the cost to the taxpayer by requesting that the courts pay these exorbitant fees on the probationers' behalf.
Who's the slave now?
Oh, and don't miss Lifetime's movie this week, written and directed by my screenwriting teacher Stephen Tolkin: New York Prison Break: The Seduction of Joyce Mitchell. It's about the famous 2015 escape and it's about manipulation but it's also about a prison workplace and what happens there. Decide for yourself if inmates who work are slaves. The film airs at 8 P.M. EST on April 23, 2017 on Lifetime but you can watch a trailer here.