Normal: All F'd Up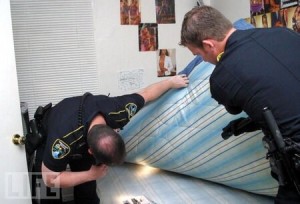 York C.I. has the lock on SNAFU's.
Not twenty-four hours earlier, staff radios boomed with the announcement "[Return to] Normal Operations" after a five day lockdown courtesy of Hurricane Sandy; the power, including the backup generator, failed. Once all the housing units got their juice back, the lockdown ended.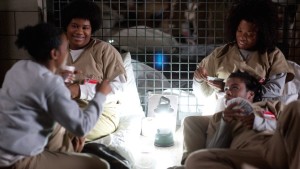 Now we were locked down again, a breakfast of cold cereal and milk handed to us at our cell doors.
"Is it the power again?" someone asked.
My cellmate asked the guard who was handing out the bag breakfasts why we returned to lockdown status.
"Needle in a haystack," the guard said. Because both my cellmate and I could tell stories of bizarre encounters with this woman, we paused. She once asked my roommate to "scratch my mosquito" and pointed to the zipper on her own jacket. To me, she had passed out this advice as I left for my prison job at 4 am: "Do nice things today. Rough and tumble." Granted, English was the guard's second language but she still rarely made sense.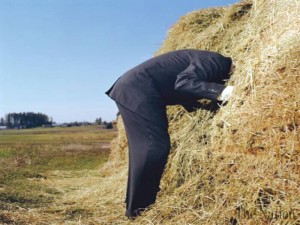 "She's nuts," I told my roommate. "It has to be the power's out again." We went back to sleep expecting electrical issues to be resolved when we awoke.
But three hours later, I flipped the light switch and electricity's hum sounded from the fluorescent light. Wasn't the power.
"Someone lost a syringe," Charity said as she walked up to my cell door to collect inmates' empty milk cartons. We weren't going to be let out of our cells even to empty our trash cans because one of us could dump the missing item.
"What do you mean 'lost a syringe'?" I demanded.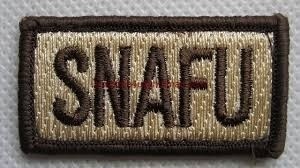 "Yep," came her reply because she knew that I knew what she meant. We both knew all too well what she meant: that a staff member lost a dangerous object again and the administration locked us down to "shake" us down, pawing through our property and strip-searching all of us. The guard had made sense; the syringe was the needle and we were the haystack.
In 2010, a staff member misplaced scissors that should have been chained to the desk in Admissions and Discharges. Shaken-down for that. In 2011, a knife went missing from the Food Preparation Unit (not my shift, mind you). Shakedown. Even though everyone was sure that the knife slid down a drain, they shook us and the garbage dumpsters down. Then a maintenance worker lost his entire toolbox. The whole thing, containing hammers, screwdrivers and other domestic weapons. Shakedown.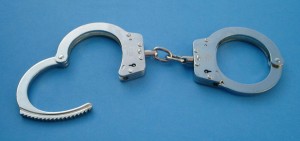 And a C/O lost his handcuffs. After searching for them himself, his hands came up cuff free and he reported his loss. Shakedown. At the end of that toss, someone found them in a location previously searched. To take the edge off the reality that the staff is totally negligent, everyone concluded that someone tried to set up the C/O by stealing his cuffs and putting them back where they should have been found. Situation normal: all set up.
2012 has been a banner year for SNAFU's. In January, the metal part of a fetal heart-rate monitor disappeared. Shakedown. A discharging pregnant inmate later found the part dangling from her clothes; a nurse forgot to disconnect it.
Then in late January, a teacher's car keys ran right out of her classroom. Shakedown. Keys never found, probably because an inmate stole them and flushed them down the toilet before she went home. In June, an officer dropped his cuffs and they ran away– different officer, different handcuffs. Shakedown. November brought the traditional autumn haystack, home of the lost needle. Shakedown.
These superfluous shakedowns supplement the three "normal," annual institutional searches; those last a full five days and no missing item gives chase. The guards search for contraband and gather all the extras we have – blankets, uniforms, jackets – for redistribution to incoming inmates. It's probably why they call them shakedowns – they're not Mafia extortions – it's like shaking out someone's purse – all the garbage, lost trinkets and stuff that belongs somewhere else falls out.
Or it might be the fact that inmates shake and quake while staff searches their cells. The warden prohibits us from witnessing the guards toss our belongings around, so we walk, single-file, to the prison gymnasium and sit on the floor, in the same line formation, and stare at the wall until a female guard calls us for a strip search in one of the bathrooms.
None of the SNAFU scavenger hunts' prizes – cuffs, screwdrivers, keys, knives, needles – have ever been found up an inmate's ass, yet they never omit the bend-squat-cough routine; it's just not a shakedown without it.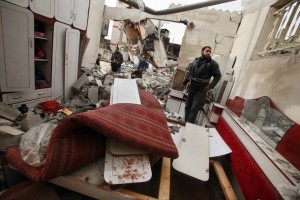 Returning to our cells is like a warped Christmas morning. We race to open our cell doors to see what's left inside. Usually, if they trashed the cell, the mess covers for the fact that their search was nominal. If the cell looks relatively intact, the guards likely stood over each pile of books, papers, clothing, toiletries or commissary and scoured them.
I uprighted everything in my room after they rummaged it in a sort-of search for the elusive syringe. They hadn't looked that hard for an item that really couldn't just be written off as lost.
Within two hours, the lockdown ended abruptly when all of our cell doors unlocked at once. Apparently, the syringe was never lost at all, just miscounted.
Now that's what I call normal operations.
THREE IDEAS IN CRIMINAL JUSTICE REFORM FROM JANUARY 4-10, 2016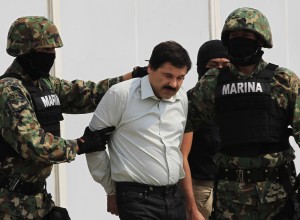 Mexican drug lord El Chapo was caught and USA Today attributes his capture to his meeting with actor Sean Penn; when he went to speak with producers and actors, the meeting set him up to be nabbed by Mexican marines. Then he was returned to the scene of his escape crime: the same prison he fled this past July. Maybe Mexican authorities need to watch the Netflix series "Making a Murderer" to see that lightning can strike twice.
Two correction officers are convicted – and one acquitted – for running what they called the "Retard Olympics" in a Pennsylvania women's prison. Inmates fought each other, ate raw food and drank water spiked with pepper spray at the staff's behest in order to get more food or coffee. These guys deserve it, but why do we call this progress? We're adding two more to the nation's canyon of criminal convictions. Maybe someone should have been doing his/her job supervising these guards so that none of this ever happened.
The new thing in getting inmates out of solitary confinement: "step-down" units that gradually let inmates out of extreme confinement. Everyone loves the idea, according to The Atlantic. Click here to see if you do, too.