Getting Carded

Every year, at least one inmate gives or sends me a card at Christmastime. Notably, very few of them have any reference to Christmas – most don't even use Christmas colors. I don't know if that's because there's no Christmas mood in here – or out there for that matter – but I'm always impressed that women take the time to make something for me or send a card into me. Below, a sample of inmate holiday wishes from each and every Christmas I spent at York CI.
I know they're hard to see. Click on the card for a bigger, clearer picture.
2007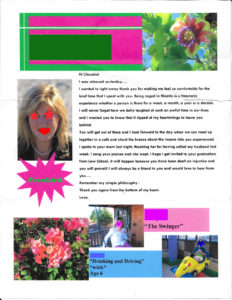 Click to enlarge and focus.
I had been here about 2 weeks. My cellmate, a realtor who came in with me on December 7th and left on the 11th, made this card for me on her computer.  She did 4 days on a 14-day sentence. The stars and hearts over the faces are mine. To protect the innocent.
2008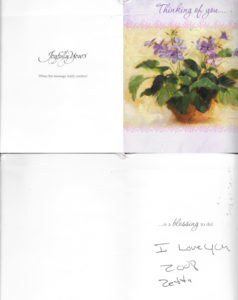 Click to enlarge and focus.
Another cellmate who left. I don't know if she loved me or the year 2008 since it's when she got sprung. Zetta learned to be pithy in prison. And then came back a couple of times. Given that her life is rule by poverty and drugs, the fact that she secured a card, addressed it and mailed it to me makes it one of the most thoughtful gifts I've ever received.
2009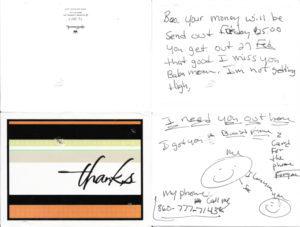 Click to enlarge and focus.
Perhaps my favorite Christmas card from someone on the outside, this one promises me money, informs me that a working Boost phone has been purchased for me and that I'm going home in 2 months – February 2010.  The return address said "Anthony Hall" with an address on Park Street in Hartford. Maybe someone should deck him to make it a real Christmas card. To this day, I have no idea who I'm "Baby Momma" to. I feel like I should know that.
2010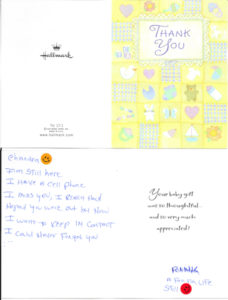 Click to enlarge and focus.
After serving a lot of time and reducing her risk level through good behavior, Mari moved to the east side of the compound and sent through this over inmate express to me on the maximum security west side at Christmas. Note that it's a baby shower thank you card and she admits to allegedly having a contraband cell phone – in writing. When I finally ran into her in the medical building three months later, I asked her where she got the card and she admitted she stole it from a counselor's office. Rehabilitation.
2011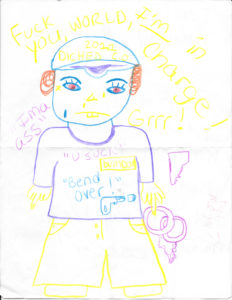 Click to enlarge and focus.
My former cellmate left in August but she mailed this ditty in as a Christmas greeting. I'm still shocked the mailroom let it through. They must have been in a holiday mood.
2012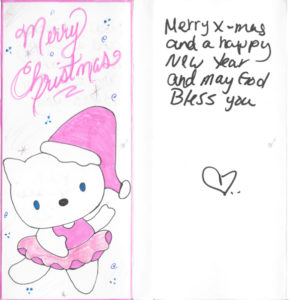 Click to enlarge and focus.
Referenced the actual holiday and put Hello Kitty in a Santa hat and ballet tutu.
"A Nutcracker Hello Kitty! That's great!" I thanked her. I was impressed with the Christmas layers to the card.
"What that is?" she asked. Never heard of the Nutcracker Ballet.
2013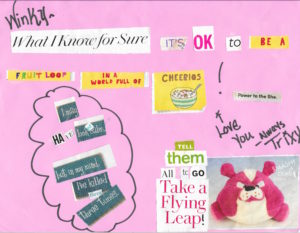 Click to enlarge and focus.
I guess "I may have looked calm but in my mind I've killed them three times" and "Tell them all to take a flying leap!" and "What I know for sure: it's ok to be a fruit loop in a world full of Cheerios" is York CI's version of "God Bless us, everyone!" From the Tiny Tim of Zero South.
Merry Christmas.
THREE IDEAS IN JUSTICE REFORM FROM DECEMBER 12 – 18, 2016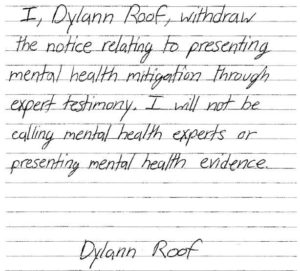 Dylann Roof was convicted of 33 charges for the shooting rampage in a Charleston, South Carolina church last year. He's rejecting a mental health defense for the penalty phase of the trial and is, for now, back to representing himself.  Not for nothing, I don't blame him. What would a psychiatric defense do at this point? The jurors would use it to decide between letting him die in prison…as opposed to killing him in prison. He's going down either way and he'd rather go down as a racist than a nut. It's his choice.
A consortium of California newspapers followed up on prisoners who were released under Proposition 47 – the policy that reduced drug possession felonies and most small thefts to misdemeanors voted into law by Californians at the polls in 2014 – and they're not doing well at all. Homelessness, poverty, petty crime. Whether it's intended that way or not, the article makes the case for better reentry planning and slower decarceration.
This Christmas will mark 20 years since the murder of mini-beauty pageant contestant JonBenet Ramsey in Boulder, Colorado. No one has ever been charged with the murder of the 6-year old. The Guardian has a good write-up of some facts I didn't know. Did you know that a few months later a 9-year old girl was assaulted by someone who broke into her house in Boulder in the middle of the night? She went to the same dance studio as JonBenet Ramsey. I don't believe in coincidences. The police screwed up this investigation and someone who killed a child has walked free for 20 years. Typical.