Consigned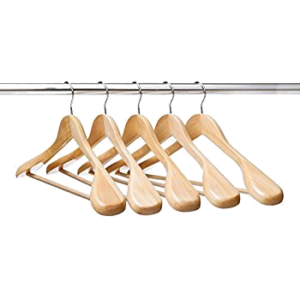 "You excited to go home?" some woman who has only been on this tier for two days asked me at my cell door. It's March 1st and the usual countdown – someone shouting "X days and a wakeup!" –  has started for me. It's not next month anymore. It's this month.
"You excited to wear your own clothes?" she asked. I think she wanted my t-shirts and that was a way to see if I would admit whether or not I have clothes waiting for me. It's a common problem. Women get arrested, come here, stay for even a month, and the landlord wherever she was living throws out all her stuff. Ex-offenders aren't selfish when they can't give someone the shirt of their back; many times it's the only one they have.
"Actually, not really," I told her.
For 2275 days straight, I've worn the exact same thing every single day: burgundy T-shirt and jeans. If it was cold out, I added a gray crewneck sweatshirt.  Same thing. Every day. Except for when I broke my streak a couple of times, days stuck in solitary. In the hole I wore red scrubs but I don't count those against my stretch because I wasn't allowed to change my clothes every day then, only once a week.  And every single day I wore sneakers. With the jeans.
We had no uniforms when I went to primary school.  Instead, I studied and played from age 8 to 17 under the yoke of a dress code: no jeans, shirts with collars, no shorts. And no sneakers. Our main rival employed almost an identical code permitted its students to wear jeans. The students across town seemed edgier, more sophisticated.  My friends and I wanted to rewrite the dress code to include our Guess jeans and Adidas Samba turf shoes.
"Jeans go with everything!" we told my mother, a trustee of the school, in extended teenage whine. It never worked. Instead we wore khaki's with our leg warmers and LL Bean bluchers instead of Tretorn tennis shoes.
Outwardly I fought for unfettered fashion freedom, but inside I longed for the security of uniform dressing; uniforms go with more than everything. I adored game days, when the field hockey and lacrosse players could wear our team uniforms to school, with sneakers. On game days, I suffered no morning angst picking an outfit.  If you can't wear exactly what you want, then what's the point of even trying at all? I adopted a dangerous dichotomy: if I couldn't have total freedom, then I wanted none at all. Besides, our green plaid kilts and white polos obliterated opportunities to mock each another's clothing choices. When Horace Mann said that education is the great equalizer, he must've been talking about a school with uniforms.
Seventeen years later, as systems and institutions pulled thread after thread from my freedom, the dress code was rewritten as if only for me. Here I got everything I wanted all along:  a uniform, and one that incorporated my symbols of freedom: jeans and sneakers.
The jeans and sneakers I always wanted to wear didn't work as coercive fashion for me at first. As I served my time, I dreamed of Tod's loafers and Lilly Pulitzer corduroys. Of Hogan flats and a Dolce and Gabanna cardigan. Even of navy crepe de chine suiting. The same type of ensembles I would have worn in high school. Behind all of the mix-and-match in my head was the allure of choice. The edification of self-care. The grandeur of grooming. Collars.
Clothes play a bigger role in criminology than we think. Getting arrested is "taking a collar" – it's like Hamden Hall's dress code set me up.  The divisions among offenders create themselves by what they're wearing: the colors of their shirts. Pink collar crime is essentially embezzlement by females. Blue collar crime is crime committed by anyone who isn't wealthy, even though they may not be from a working class.  Black collar crime is committed by priests. Green collar crime is offense against the environment. White shirts mean wealth; the phrase "white-collar crime" was coined in 1939 during an address to the American Sociological Society when someone defined the term as "crime committed by a person of respectability and high social status in the course of his occupation." Apparently, clothes don't just make the man, they also make the inmate. And they make the inmate pliable, quiet, used to having decisions made for them. 
Which might be the reason why the uniforms don't bother me anymore. I have to admit that I've come to  love this unchallenging, monotony of wearing the same collarless thing every day. In prison, it was always someone else's fault that I looked bad or dressed terribly. Because I've had no chance to look presentable, I've totally abdicated the duty to care about how I looked. Choice is going to be a burden because it will dangle off the hanger of responsibility. Life is easier when the Man rules with an iron fashion sense.
Like before, without total freedom, I might prefer none at all, even though I'll be free of crime's collar and can leave the leash behind. I don't mind being constrained and tied up anymore now that I'm leaving in 18 days. That's what they call institutionalized.
THREE IDEAS IN CRIMINAL JUSTICE FROM JUNE 5 – 11, 2017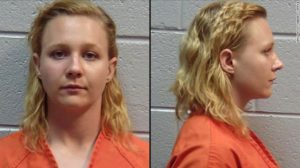 Her name is Reality Winner and, for those of you who like allegory, have at it. Winner is a government contractor who remains in custody with no bail on federal charges that she released a classified report to reporters at the Intercept. The Justice Department announced her arrest Monday after The Intercept reported the contents of a classified report suggesting Russian hackers attacked a U.S. voting software supplier just before last year's presidential election. A Gofundme page has been set up for her defense and it's raised, as of this reporting, $36,100 of a $50,000 goal, including 1K from Rose O'Donnell, which I thought was very cheap of her, since she's a millionaire and Winner is probably going to lose this fight, unless jury nullification is involved. Is this what Trump meant when he said we'd be sick of winning? Maybe he meant we'd be sick of winner. He messes up his words sometimes.
Former FBI Director James Comey (who I just learned lives only a few towns away from me) seems to have mastered the dry snitch if his testimony Thursday is any indication. Dry-Snitching is the act of telling on someone indirectly, either by speaking loudly and openly about someone else's offense when some type of enforcement is nearby so they overhear what someone did, or not reporting exactly what happened saying enough so the enforcer knows an offense has taken place. Here is the DS from Thursday, testimony in an open setting: "[o]ur judgment, as I recall, was that [Attorney General Jeff Sessions] was very close to and inevitably going to recuse himself for a variety of reasons. We also were aware of facts that I can't discuss in an open setting that would make his continued engagement in a Russia-related investigation problematic." Nice. Comey.  Now Sessions has been called to testify before the Senate Intelligence Committee on Tuesday about what Comey snitched him out for, yet never said anything.
Season 5 of Orange Is the New Black dropped on Friday and Heather Ann Thompson, Professor of History at the University of Michigan and author of  the book on the Attica riots Blood in the Water (which won the 2017 Pulitzer Prize ), wrote commentary for about it for NBC News that, to me, is shocking. Aside from not knowing what the characters were really about, she also misspelled their names and said we'd be watching OITNB for the next 13 weeks because she didn't know how a Netflix series works. She assumed it was one episode per week, in the way we used to watch Three's Company on ABC.  A Pulitzer prize winner. Wrote about a season of a Netflix series. And she's never watched any season at all. She's the one talking about what happens to women in prison instead of us. Let that sink in. And then decide how much coverage of the criminal justice system you really trust.