I remember the day I lost my first appeal, or at least they day I knew I lost it. It was February 17, 2010 and I was called into the Zero North counselor's office. It's one of the only times I've been able to speak with an attorney in here. And I didn't even argue with her or complain about the loss. I just listened, said nothing.  That's how I knew I was either rehabilitated or totally broken. On second thought, they're the same thing.
"It's really hard to win an appeal," said the public defender who was forced on me, my juridical rapist. I got the message; with that shitshow of a trial, you lost before the game started, Bozelko.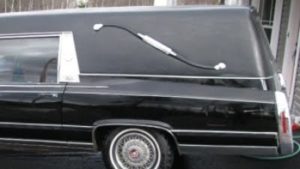 If there's any lesson about how difficult it is to win a criminal appeal, it's the story of John Keoghan. The Catholic priest watched from above (or below) as his convictions for abusing children were vacated after he was killed in a Massachusetts prison while his appeals were still pending. He won. But he had to die to do it. Son of a bitch took the easy way out.
Imagine not having to deal with any more prison bullshit, throwing off the correctional coil but still being able to reach out from the grave and put your thumb in the prosecutor's eye. The whole setup is appealing to me right now as I toss another post-conviction loss onto my stack of legal papers and wipe small puddles from under my lower lids. It's hardly solace that I'm not alone in losing appeals so often.
Because there are so many disparate systems in the larger criminal justice system, it's hard to get an overall success rate in criminal appeals so very few try. The last time the Bureau of Justice Statistics examined this issue was 12 years ago [2001]. Researchers narrowed and examined the Second Circuit Court of Appeals and found that the success rate for criminal appeals in federal courts in Connecticut and parts of New York was 3.87%.
Many circuits and jurisdictions don't even keep official count of the number of times a defendant wins an appeal. I assume they think the number of winning appeals is so small that it's pointless to survey it.
Most people assume that appellants like me lose because our arguments are meritless but the history of exonerations in the country proves otherwise.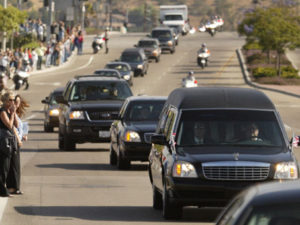 Indeed, the Innocence Project, the organization started by former OJ Simpson Dream Team lawyer Barry Scheck to address the issue of wrongful convictions, a group responsible for many exonerations, won't even review a case until all appeals have been exhausted. And they can't take my case because there's no DNA involved. The people who are lucky enough to be wrongfully convicted of being the architect of a crime scene with some human drippings on it qualify for greater scrutiny by higher courts – and more assistance – than I ever will.
And those people prove that too many people lose their appeals undeservingly. A study of the first 250 people to clear their names through DNA testing found that 90% of them had lost all of their appeals. Two-hundred and sixty more were exonerated only after prosecutors and pardon boards intervened after they exhausted all of their post-conviction review. Courts are really bad at correcting their own mistakes. Someone else needs to do it. And I'm not even allowed to try.
The purpose of judicial review – the process of having a higher court examine a lower court's decisions – is two-fold. It's supposed to correct injustice but also serve as a disciplinary force on trial courts. Judges and prosecutors are supposed to fear being overturned so much that they exercise extreme caution with every decision they make.
If the chances of being overturned are so small it's close to zero, then there's no incentive for judges and prosecutors to work to assure a fair trial to defendants. In a system designed to deliver proper consequences for people's behavior, there are virtually no consequence for judicial error or prosecutorial misconduct, two events that are the best predictors of wrongful conviction. Along with an attorney who tells the jury to convict you because there's "no reasonable doubt."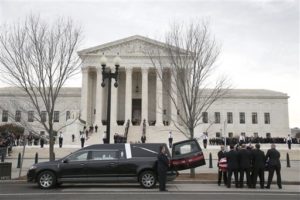 And when that wrongful conviction appears in a reviewing court, an appellate system that favors finality over accuracy takes over and leaves me sitting in here, with a roommate who has no teeth yet uses up all of my toothpaste.
Of course, wholesale overturning of criminal convictions isn't good either. One of the reasons why appellate courts are so stingy with reversals is that judges – and the public – fear freeing a guilty person on a technicality.
But very few people get off on a technicality because few people get off. Even so, it's a margin of error that may be the price of keeping innocent people out of prison. Which is more unappealing, courts where guilty defendants walk free after catchy phrasing like "if it does not fit, you must acquit"?
Or courts that send innocent people to prison and won't reverse unless you're in a hearse?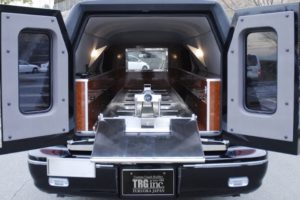 I swear…you're gonna be sick of winning.
THREE IDEAS IN CRIMINAL JUSTICE FROM JUNE 12 – 18, 2017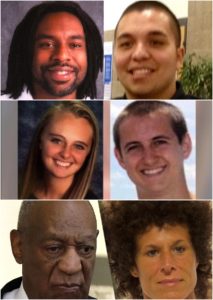 This was a big week for crime.  The President is now supposedly under criminal investigation. Five Flint, Michigan administrators were arrested and charged with involuntary manslaughter. And three (more like two-and a half) criminal verdicts came down between Friday and Saturday.
Verdict: Not Guilty. Jeronimo Yanez, the Minnesota police officer who fatally shot Philando Castile during a traffic stop last summer, was acquitted of second-degree manslaughter. People are outraged and I can't say I'm not either. If Yanez had been charged with murder, I think that would have been overkill. But second degree manslaughter is low-hanging fruit for prosecutors. All they had to prove was that Yanez "created an unreasonable risk, and consciously [took] chances of causing death or great bodily harm to another." I think pumping bullets into anyone by intentionally discharging a firearm counts as second-degree manslaughter in Minnesota. Plus, Yanez' defense – he "did what he had to do" – is something I used to hear from inmates all the time when they did something indefensible.
Verdict: Guilty. Michelle Carter was convicted of first degree manslaughter for cheering on her boyfriend via text as he was taking his own life. Philosophical debates have sprung up about suicide, choice, personal autonomy but I don't think this case is really about any of that. Carter's main defense wasn't that she didn't send the texts, but that she was involuntarily intoxicated by the anti-depressants she was taking. This was a bench trial, not a jury trial, so it was a judge who rejected the idea  that psychotropic medication can cause crime. Rather than worrying about whether encouraging someone to take their own lives is a crime, we need to worry about the precedent established here that's even more damaging:  the judge's decision didn't acknowledge the very real contribution that psych meds make to the number of names on criminal dockets.
Verdict: We don't know what we're doing. The jury hearing the case against former entertainer Bill Cosby in Norristown, Pennsylvania deadlocked a couple of times and the judge there wasn't having it and sent them back to deliberate, all while refusing to let them review certain evidence. Near the end of deliberations, a note that asked "What is the definition of reasonable doubt?" was sent out by the jury.  If they had to ask (the definition of reasonable doubt is routinely included in jury instructions), then it was time to acquit or declare a hung jury. Only when the judge sent jurors back in for more deliberation on a Saturday, the day before Father's Day, did the real verdict come out: Fuck you, judge. We're not staying here another day. A judgment of mistrial was entered moments later.