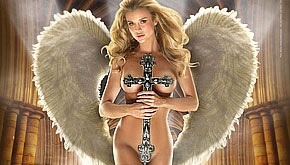 Forget in-like-a-lion, out-like-a-lamb. In prison, every March comes in with fish fryin' and goes out without ham.
It's always Lent during March and the dietary restriction of "NO MEAT" on Ash Wednesday and Lent's Fridays switches up the menu. During these forty days, Catholic inmates become meticulous about what enters their mouths even if they never monitor what comes out.
Before Ash Wednesday, each Catholic inmate completes a form to declare that she needs "common fare" meals on Ash Wednesday. "Common fare" is just vegetarian. I've asked about the origin of the phrase but no one knows what it is. The best guess is that "common fare" is fare for commoners; i.e. people who cannot afford meat, so no meat in common fare. On Ash Wednesday, chicken salad gets swapped out for egg salad if Catholic inmates fill out the form and send it back to Deacon Dolan.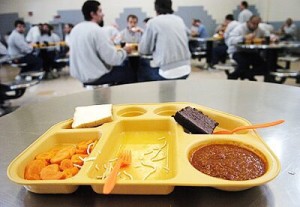 Deacon Dolan is as pro-practicality as he is pro-prisoners' rights, positions that often clatter against each other. He dutifully collects the slips and turns them over to Food Services but even the Catholic chaplain thinks this procedure is unnecessary and the replacement protein needless. "Look," he says, "if there's meat on your tray on Ash Wednesday, just don't eat it."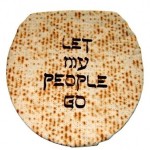 Mixing food and religion in a prison is always a recipe for abuse. Years ago in a federal prison, inmates started the Church of New Song (abbreviated CONS) and tried to flex their First Amendment muscle to get their religious practices – a weekly steak and wine dinner – approved.  Women here declare that they've converted to Islam so they can get the bags of Frosted Flakes distributed to Muslim inmates before daybreak during Ramadan. The few Jewish inmates actually get wine, a contraband alcoholic beverage, in a small container to bring back to their cells during Passover because grape juice isn't referenced in the Torah.
I stopped eating the chicken salad a long time ago so the food-religion mashup doesn't really affect me but working in food service I have watched supervisors plan the Frosted Flakes distribution and the kosher meals weeks, even months, in advance because one fuck-up can be a constitutional violation. As inmates unpacked the special shipment of matzoh and butter (where is that in the Torah?) for Passover,  a high holiday I will miss because I'm out in a few weeks.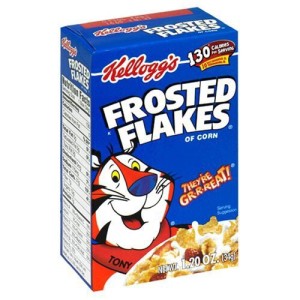 "You know, this is horseshit. I won't be here another Passover so I'm saying something. I saw one of the Jewish inmates give her wine to a little Catholic lady who's an alcoholic."
"You snitchin', B?" laughed Fowler.
"No. I'm just saying that this is not about religious practice, it's about seeing what they can squeeze out of the system."
"Stop, it's their right," Bengals warned me but I knew he agreed with me.
"It's not their right to induce a relapse. The lady is convicted of murder."
"Even the ones who murder, Chandra, get to celebrate Passover."
"No. The little Catholic lady is here for murder.  A murder she committed when she was drunk in a relapse," I announced with my arms wide to show how right I was.
"So what are you saying?" Bengals was laughing at me because he knew I was spot on.
"I'm saying that grape juice is fine for women who kill people when they're drunk."
"You've spent some time thinking about this, I see," Bengals observed.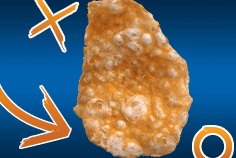 "Of course I have," I conceded. "And what's the deal with the Frosted Flakes for Ramadan? What, Allah doesn't like his children eating the plain cornflakes the rest of us eat so they get some with unhealthy sugar on them? Can't face east to pray without a white confection in your stomach?"
"Bozelko, go load a kettle. You're making me want to convert," Green Bay waved me away.
"It's horseshit, Green Bay," I informed him.
"Who're you tellin'? I've said that for 26 years," he said. "Now load the goddamned kettle."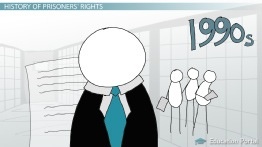 Of course, litigation alleging First Amendment violations always follows food in prison. It was one of the reasons why Congress passed the Prison Litigation Reform Act (PLRA) in 1996. Inmates were filing 250 lawsuits a day, many times about these food-based religious practices,  and they thought something had to be done, so they enacted a law that basically makes it impossible for an inmate even to file a federal civil rights claim. What are the chances of winning one of the suits if it can even get filed? Don't make me laugh. I have cornflakes in my mouth.
I can name about 50 inmates who have written to outside agencies seeking assistance with a number of serious prison problems: lack of medical care, harassment, erroneous classification, and each received a form letter explaining that the agencies – ones allegedly devoted to helping prisoners – do not accept individual cases. I've seen it happen so many times that whenever an inmate says she will write to the ACLU, NOW, Amnesty International, I just tell her "Don't even waste the envelope."
The reason why they don't take on inmate civil litigation is that it's a losing game since the Prison Litigation Reform Act. If an inmate makes one mistake in exhausting his internal remedies (a requirement courtesy of the PLRA), then the case is as dead as the little Catholic lady's victim. No lawyer will touch it no matter how much merit it has or how much the inmate needs assistance.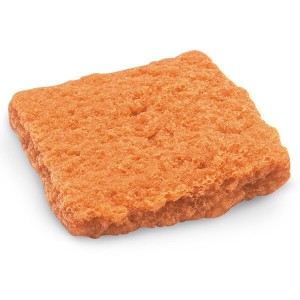 Over in one of the Connecticut's men's prisons, Corrigan-Radgowski, Inmate Howard Cosby can't just not eat the meat. After sexually assaulting someone and receiving a nineteen-and-a-half year sentence for it, Cosby is now a practicing Buddhist committed to non-violence and cannot eat meat. When the kitchen services fish (lunch and dinner twice a week) Howard cannot eat it because fish have thoughts and feelings and are, therefore, meat.
And the real piss in this soup? An outside agency is representing Howard in his meatless quest.  PETA (People for the Ethical Treatment of Animals) is helping him sue the Department of Correction for a civil rights violation under the Religious Land Use and Institutionalized Persons Act to replace his fish with a meat-free alternative. He is receiving help with this 'problem' that no one else gets.
Even though all of these advocacy groups deny that they accept individual cases, Howard Cosby seems like an individual case to me. Like his fish's, Howard's thoughts and feelings seem to matter more than female inmate's whose civil rights undergo daily butchering. Aside from my question of who has interviewed fish to discern that they have thoughts and feelings, I would like to ask "What makes Howard so special?"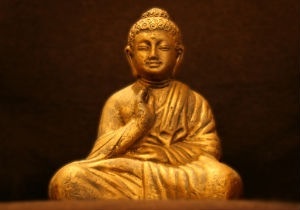 If Howard were a true Buddhist, a religion opposed to any conflict including litigation, he would already be practicing some humility, regardless of the menu's offerings. But his insistence that his fish find replacement in something else gives off a strong aroma of arrogance. You're not that special, Howard. Like Deacon Dolan said: just don't eat the goddamned meat. Or fish. Or fish meat.
I am the head cook for most of the meals that are served statewide to prisoners. I wish they would call me as an expert witness in Cosby's trial about what gets served to prisoners in Connecticut. My left hand on the bible, the book of roasted goats and bread on backs, I would attest to the fact that the fish in prison contains almost no fish, the fish patties contain barely a thought, maybe half a feeling; they are all crust, just like Howard Cosby.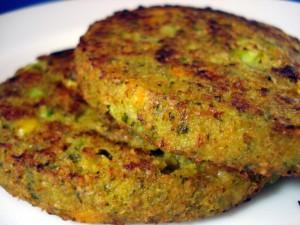 Furthermore, I would continue to say that the only viable replacement for the fish is a veggie patty, which Cosby eats a couple of times each week anyway. Somehow I know, if he wins this case and he's served veggie patties six to seven times a week, that he will complain that his common fare is too common, too routine and he has a constitutional right – no, a human right – to a diet that is less re-run and more refined. And some asshole advocacy group will take his new case while other prisoners hobble in pain because they can't get their ACL's repaired or are denied parole because of a clerical error on DOC's part and miss their son's graduation and no one helps them. And when Cosby's attorneys win that case, they will learn that the only way for Howard to feast on a varied diet is to start eating meat again, like the cheeseburgers the Kosher inmates scarf down.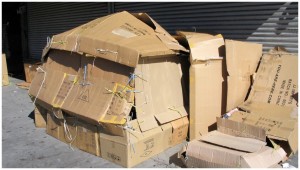 Substandard food is an essential ingredient to punishment. Undoubtedly prison diets should include more fresh vegetables and fruit, but they never will while the government devotes its resources to defending suits like CONS' and Cosby's. Prisoners try to re-write the recipe all the time, manipulating religion after sneering "I don't eat that" at the meals, taking Deacon Dolan's advice in the wrong amount. If they won't eat it and they don't eat it, then they shouldn't eat.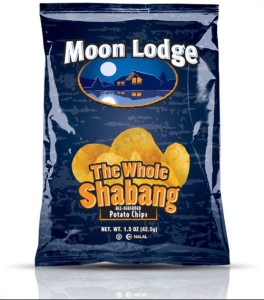 It's always the inmates who cannot afford much commissary that "just can't eat" the standard issue meals and find some type of God. One three hundred pound homeless woman who lives in a cardboard box across from the Green in New Haven refuses to eat prison meals each time she's been incarcerated during the last twenty years. She must have left a tin foil tiara back in the box because her princess performance is so perfected it must have been honed in a place where she can eat whatever thoughts and feelings she wants. She harasses everyone to buy her essential foodstuffs like "Whole Shabang" flavor chips (salt and vinegar plus barbeque flavors, together) and taco meat in a little metal bag because she "just can't handle the chow hall food." To get better food, "What religion I need to be?" she asked me.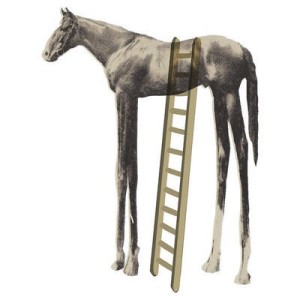 I do not suggest that disadvantaged people deserve swill or to have their religious rights abridged but I doubt that her cardboard box has a cardboard stable out back to house a high-horse. If it did, PETA would take her case because of the fucking horse.
No inmate is too good or too pious to eat prison-prepared meals. Not me. Not the princess from the high-rise air conditioner crate, not Howard. All they need is to do like I do: avoid the food or plug their noses, choke it back and pray to God it doesn't come back up.  I did it at dinner tonight when they served a "veal patty." Veal – in prison, no less -that not only contains no veal, but contains no meat. I guess the fish patty has more meat in it than the veal patty which is an absurd thought. Just hope I didn't hurt the patty's feelings.
READER POLL
From the Huffington Post: Death Row Inmate Steven Hayes Loses Fight For Kosher Food
Do you think Steven Hayes was trying to get better food or he was fighting for a precedent on kosher certificates for prison food?
Neither. He is either losing his mind or trying to piss off everyone. (43%, 3 Votes)
Better food. (29%, 2 Votes)
Precedent on kosher food in correctional facilities. (29%, 2 Votes)
Total Voters: 7

Loading ...