Stealy Nerves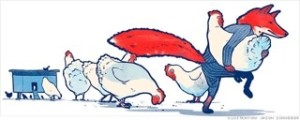 "What's up, Booster?" one kitchen supervisor asks an inmate who he knows to be a serial stealer of cereal.  A lieutenant calls another established filcher "Thieva" because it rhymes with her first name.  Virtually everyone employed in this prison thinks it's funny that sticky-fingered inmates slurp away taxpayer dollars by stealing foodstuffs, other stuffs.  It's the new laissez-faire:  I don't give a fuck.  It's not my money.
The fact that inmates steal shouldn't surprise many; hundreds of women here earned their new housing and two-inch mattress for exactly that.  Inmates also steal because it's expensive to be locked up, not just for the state.  You can go broke going up the river.
Everyone expects that prison will cost a defendant her freedom, her reputation, her voting rights and a couple of other privileges.  No incoming inmate expects that she'll literally pay her way out of her debt to society by spending thousands of dollars patronizing the prison commissary.
Inmates work willingly for next to nothing because a prison job provides some exit from their housing units, fresh air, a short walk.  Some inmates, though, have to work for nominal wages because no one from the outside supports them financially.  Many of these prisoners live off of $7.50 every two weeks.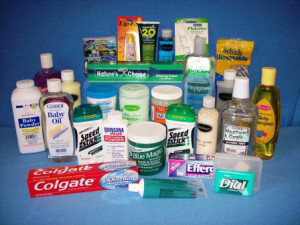 From that $7.50 biweekly wage, we have to pay $1.87 for shampoo, $1.59 for toothpaste, $0.80 for a toothbrush and holder, $1.02 for soap and a soap dish.  If a woman writes home, one envelope, a pen and a writing pad set her back $1.81.  Adding a comb for $0.62 puts the prisoner well over her $7.50 spending limit.  If illness befalls the inmate and she needs Tylenol, cough syrup or hydrocortisone, she will go without.  And inmates with dentures are totally screwed because the $6.00 denture glue plus the $7.00 for Efferdent cleaner busts most inmates' banks.
Women with more expensive needs get by on the kindness of strangers  – people like me who get asked "Why are you buying Fixodent?" at the commissary window – until they exploit the generosity to the point that the donor usually shouts "Leave me alone, you beggar bitch!"  I've never said that, but I'd be lying if I claimed I never thought it when the requests came too often.
Then they turn to another inmate or develop an indigency-coping strategy:  the hustle.  Prisoners make handmade greeting cards or crocheted items and exchange them for necessities. Honest exchanges like this are completely prohibited, though.
When both pity and talent fail the poor prisoner, she learns a new hustle:  stealing.  Pilfering anything and everything around her, like contraband pens from the school, margarine and garlic powder from the kitchen, bleach and scouring powder from the janitorial supply closets.  Larceny is a force inside a prison than it is pushing people in.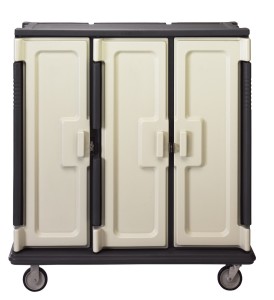 During my first two years here, I witnessed petty larcenies – rolls of masking tape, packets of sugar – but recently I've seen escalation into full-scale conspiracies with one inmate casually pushing a laundry bin past the kitchen as workers loaded 40-pound cases of cubed chicken and 30-pound cases of margarine into it. I overheard one of the C/O's talking about it.
"It's not boosting anymore. That was a heist," he told one of the nurses.
It wasn't totally implausible that an inmate took 65 'Chicken Sunday' meals and the cart that held them as it headed toward the medical unit.  When supervisors told me that the unit officer never got their meals, I went in to check.
"How are we missing 65 trays and a rolling closet?" I asked him. He shrugged and issued an order:
"Find it."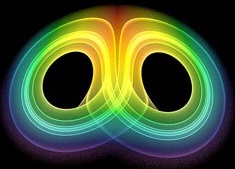 The vestibule of every housing unit is decorated with a prisoner-painted mural. In one unit I entered to find a hidden, hulking cart, I noted the expanse of paint had stenciled on it that saying about what happens when a butterfly flaps its wings here: a huge storm follows across the world. I'm sure every other inmate things it's some interconnected, holistic horseshit. Karma. Someone out there loves me. I know better. That's mathematics. That's the centerpiece of chaos theory: small actions have strikingly great and unintended consequences. Every transgression has a human cost even if we never see or know it.
I found the cart with all meals intact but the maelstrom of stealing spins forward.
One worker in the food warehouse who had been busted repeatedly for tucking things like raisins or spices into her bra or socks decided to outwit the usual pat-search (bra strap and waist) by having another inmate circle around her with an industrial-sized roll of plastic wrap to seal slices of cheese, sausages, brown sugar and instant coffee to her thighs and calves.  Her every step crunched as she headed to her housing unit after work that day, only to find the most notorious hawk of a guard working in the housing unit, an unusual post for her as the C/O was usually assigned to the walkway to do the pat searches that the inmate worked so hard to avoid. When the staff heard her scrunch into the housing unit she was busted and she never expected that to happen. That's disordered thinking.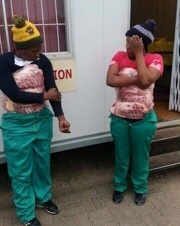 I'm probably one of five inmates who don't fall into paroxysms of laughter when stories of stealing are told and retold.  Even among some inmates who don't steal, a sentiment exists that says we should deliver payback on the state for incarcerating us and paying us pennies to serve as the prison's work engine every day.  They think that stealing brings order and settles the score.
It settles nothing, of course, but most inmates believe that stealing's acceptable because it's a non-violent offense.  They didn't develop this attitude on their own; they learned it from policymakers who make the divide between violent and non-violent offenses into a canyon separating relative angels (thieves) from the scourge of society (women with convictions for violent crimes).
Of course, everyone would prefer that their grandmother's wallet get lifted to her taking a bullet.  But the lax attitude toward non-violent crimes, particularly larceny, cultivates a permissiveness that neutralizes any deterrent effect of incarceration.  So when disciplinary officers barely swat the hands of inmates who steal constantly as part of their hustle, their leniency and corny jokes do more harm than good.
The guards' examples ruin inmates even more.  When two female guards took me to a local hospital's emergency room, both of them swung open drawers and crammed Wite Out, Band-Aids, pharmaceutical company SWAG (post-it notes, pens, clips) and alcohol wipes in their jacket pockets, their jackets emblazoned with "Department of Correction" and the state seal.
People say prison's a place where you learn to be a better criminal, as if there's a seminar on gang initiations or they distribute instruction manuals on how to stay off camera when you're robbing someone at an ATM. That couldn't be more wrong. Prisoners keep their real hustles a secret. Allowing their more successful ventures to be replicated would assure that they'd be caught eventually.

Instead, prison introduces and trains you in a criminal relativism that lets you justify small offenses. If it's non-violent and no one dies as a result of your actions, whatever you did was okay. It's hard to get down on yourself for stealing other people's stuff when your cellmate killed a pregnant woman out of jealousy, especially when both of you live identical consequences for what each of you did. No one becomes a better criminal in here; they just become bolder because they think certain crimes aren't really moral transgressions, but just a part of a larger cycle.
I'll cluck my tongue at women who steal those pens, but I'll buy them off the thieves. I'm writing this in contraband green ink (supposedly only the warden can write in green, so I wonder where this pen really came from). According to the law, by receiving stolen property, I'm just as guilty as the person who pocketed the pen, but I have no ethical qualms as green scribble develops across this paper.
The only way to cease the stealing is to charge every inmate who gets caught thieving inside the prison with larceny.  CVS would contact law enforcement and press charges against a woman who stole a roll of tape from one of their stores, but the prison doesn't do that when she takes the same roll from the prison library.  C/O's cite all the paperwork to complete with Connecticut State Police as if it's any larger or more complicated a paper commotion than completing these forms when the woman gets collared for stealing and her one-woman spree whirls back here.
 THREE IDEAS IN JUSTICE REFORM FROM AUGUST 8 – 14, 2016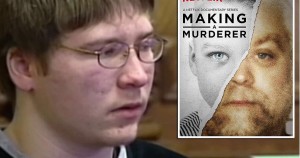 The murder conviction that was to keep Brendan Dassey in prison for the rest of his life was overturned on Friday. The nephew of Steven Avery, considered the biggest victim of Manitowoc County, Wisconsin sheriffs in the Netflix series Making a Murderer, was ruled to have confessed involuntarily to detectives because of promises they made him. The decision, however, says that Len Kachinsky, the attorney appointed to represent Dassey and who conspired with the prosecution to obtain the unconstitutional confession, did not provide ineffective assistance of counsel in such a way as to warrant relief. I'm glad Dassey will see some justice but this decision is just another one in a long line of cases that allow attorneys to do anything to their clients in criminal cases.  The District Court Judge William Duffin wrote a long decision in Dassey v. Dittman – 91 pages – but it's worthwhile reading if you want to see what courts allow in terms of defense attorneys' being disloyal to their clients. Sometimes, to make a murderer, all you need is the person who is supposed to protect him.
An educational note here: Dassey filed a petition for a writ of habeas corpus claiming his incarceration was illegal. Habeas corpus cases are civil cases that challenge criminal convictions and/or sentences (sometimes even prison conditions). Many people ask me why the case caption in habeas corpus proceedings never includes "the State" or "the People" like criminal case captions do. It's a good question. Habeas corpus cases ("habeases") are civil actions against the person who is holding the prisoner in custody in his or her official capacity. Michael Dittman is the warden who's holding Brendan Dassey in custody, so he is the named respondent, but the warden isn't really being sued in the way most people understand litigation.
Our own Department of Justice issued a scathing report on Wednesday about policing in Baltimore City, Maryland, concluding that zero tolerance/broken windows-style policing doesn't work and leads to abuse. As if the Freddie Gray and Korryn Gaines stories weren't enough to convince you that Baltimore City is screwed up.
The Washington Post reported that 52% of victims of violent crime believe prison makes people more likely to commit crimes again, and would prefer to see lower sentences and an emphasis on treatment and diversion. A new answer to the question: "But what about the victims?"