No Returns Without a Receipt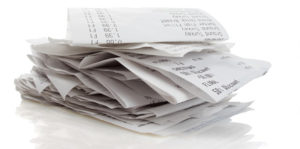 Rehabilitation isn't like baking or roasting because there's nothing that pops, no external indicator to signal when a prisoner's had enough heat and is ready to come out. If there were some test that could assess with certainty that correction has taken and an offender has learned what she did wrong and how to do right, then recidivism would be zero because judges, wardens and parole boards would never let out the ones who are underdone.
The typical assessment of rehabilitation is self-report by the inmate:
"No, ain't never coming back here. I got me forty certificates [of completion of ineffectual self-help groups] and I got no tickets for six months. I know that boostin'/fightin'/robbin'/rippin' and runnin' [drug use as a career] ain't worth it."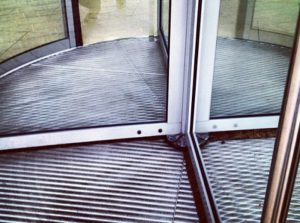 That one always comes back in about two months, certificates in the wind. Some can't stand the heat anywhere. They will say anything to a parole board or the warden for early release. In fact, parole means "promise" in French. It's just words. No evidence or guarantees.
Many objective evaluations are just as unreliable. Staff members – whether they're work supervisors, group leaders, guards or other administrators –  rarely see everything we do. Often they have us pegged all wrong.
"She's such a nice girl," an older female guard commented about a woman who was popping Valiums snuck in through the visiting center, drinking nips a guard smuggled into the facility for her (which she promptly booted into a Fluff container) and forgoing notes from one staff member to another to assure that she was the only worker in gym, alone with one of the C/O's for something inappropriate. She continues her swallowing exercises at a halfway house now but she shall return because she needed more time on the rack.
Me? You can tell I'm done with the oven light off.
But there's a definitive, acid test for rehabilitation, objective evidence of someone's growth: her commissary receipts.  Just like a store employee checks your receipt at Costco or Best Buy before you walk under the red EXIT letters, someone needs to check receipts before they let inmates go out. That list of itemized purchases will tell you if she's responsible or not.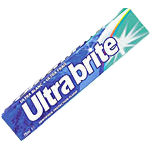 Frequent purchases of toothpaste, dental floss sticks and tartar rinse show she takes responsibility for preserving her health and preventing illness as much as she can in her current circumstance. The same goes for buying omega-3 fish oil capsules or vitamin C.
Purchasing envelopes, writing pads and pens means she maintains a network of people on the outside who can help her cool to room temp when she gets out. Even colored pencils yarn and art supplies prove that she fills her time with something creative and relatively productive.
Shelling out for a Nintendo DS system can go one way or the other. Either she wastes time on video games instead of working or attending school (not ready) or she found another way besides TV and music to drown out the chaos around her (this one's done). Even excessive shampoo buying means she's a clean freak, using the liquid soap to wash every surface around her. At least she's doing something.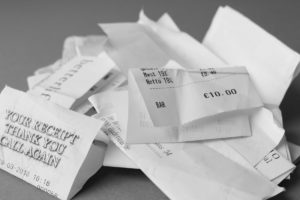 Receipts that come in devoid of any purchases of envelopes or Lever 2000 soap or pencils or Ultra Brite toothpaste mean that the inmate shifted responsibility for her basic needs onto her community. My cellmate, hailing from Bridgeport with another misdemeanor conviction for prostitution, just paid for pepperoni, chips, iced oatmeal cookies, sugar, cappuccino mix and ramen soups.  But she didn't buy the bath soap, hairbrush, nail clipper or laundry detergent she needs so much that she just told me she needs them, as if the announcement of her lack was all that was required for me to supply it.
I have two choices now; tell her "sorry" and live in a closet with someone who doesn't bathe or use deodorant or wash her clothes, or give in to her to make my life easier. Either way, she's committing a new offense before she leaves: holding me hostage. Need keeps social programs mushrooming in the hopes that they will choke out crime but they never do. If we don't supply them with food and necessities, we fear that economically oppressed people will victimize us. Their receipts for cigarettes tell us they're going to do it anyway.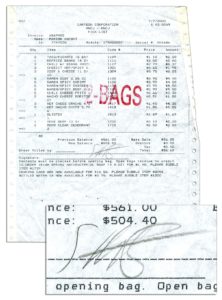 Of course, inmates who deserve assistance because they don't have any money will have no receipts. They need soap like everyone else. I learned in here to take living with people who have next to nothing as a privilege because it keeps me humble and affords me the honor of doing what every decent person does: helping a neighbor. I am supposed to do that and I forget.
But a lack of receipts should pique the warden's interest, too. Just like on the outside, the person with no discernable income still eats, bathes and clothes herself so the warden would be wise to ask these inmates:
"How'd you survive with no money?" If she hustles by making greeting cards and crocheting other peoples' yarn into blankets for them, then she's industrious, ready to come out. If she's prostituting herself to other inmates, she needs a little more time. If she's stealing, then she needs to stay in a lot more. An inmate's accounting reveals her accountability better than anything else.
THREE IDEAS IN JUSTICE REFORM FROM NOVEMBER 28 – DECEMBER 4, 2016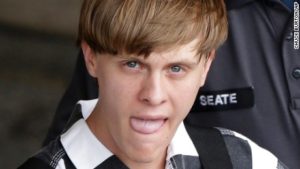 Charleston church shooter moved to represent himself in a death penalty trial and, as of Friday, wants the attorneys to handle the "evidence" part of the trial. In the United States, it's either self-rep or covered by counsel. There's no in between. Hybrid representation isn't allowed…but it should be, if only for judicial economy.
A new Department of Homeland Security report made public Thursday recommends that immigration officials continue to use private prisons to house immigration detainees. The surprise: The recommendation then was rejected by a DHS advisory board. If that doesn't scream… I don't know…disorganization? waste of taxpayer dollars? Right hand talk to the left hand?  Decide on private prisons once and for all.
Feds announced major changes within Bureau of Prisons designed to ease re-entry for the men and women housed in federal penitentiaries. They're building a "semi-autonomous" school district within the BOP to better educate prisoners, paying for state-issued identification cards for inmates, and requiring new standards for federal halfway houses to ensure better care once ex-offenders are released.  But the Trump administration and presumptive attorney-general nominee Jeff Sessions could scrap those plans.