Shade and Freud, Part Two of Four
 Read Part One of Four here.
One advantage – there are a scant few of them – that I have over other inmates is speed. I entered the room and within 3 steps I was halfway up the ladder to my bunk, raised above the one-woman fracas.
"I am a bad bitch! I am – baaad motherfuckin bitch!" Keisha sang along with Janet Jackson's If I Was Your Girl which was blasting lyrics other than those… like "the things I'd do to you"…. into her ears because the song doesn't include those words.
The shift had changed since I was sitting in the common area. Now it was Suarez, bald with no internal rap because he's new. A clean inmate.com record made him suspicious to me – no one in prison squeaks like that. When the nurses came in for medline and they opened all the doors, I alighted from the bunk and scurried to the C/O's desk.
"Mr. Suarez, I don't know  if you heard what's going on here…"
"I did," he said as he shrugged. He didn't give a fuck.
"And there's nothing you can do?"
"I gotta witness what she's doing," he said from a desk that's mere feet away from her screaming. "I can't just send her to seg."
"I'm not asking for that," I explained, but I guess his response was justifiable since so many women here don't seek to avoid trouble as much as they want to cause it for someone else and watch them suffer. Seg isn't about security; it's about schadenfreude. But not for me, so I was blunt:
"I just don't want to live with her anymore. Move me – anywhere."
"If she starts her shit again, hit the buzzer and I'll come over," he offered.
"Yeah, except I'm staying up on my bunk and the button is down by the door. You want me to come down near her to press it? Besides she'll just stop doing what's she's doing and you won't have the evidence you say you need."
"So, then, if she starts again when you go back in, walk back and forth in front of the window and I'll see you and beep in so I can hear what she's doing, 'kay? Catch her in the act."
"Alright," I said, like I had another choice.
And when I went back in, Keisha was praying at the window:
"Dear God, please help me kill dis bitch to make (sic) her dead, real dead…"
As she prayed, I paced, back and forth, over a four-foot span, passing the five-inch window like some asshole duck in a shooting gallery. If I appeared in that window once, I appeared maybe 300 times. Step, step. Pivot. Step, step. Pivot…for about 20 minutes as she tore through various prayers. And Suarez never looked up. Not once. I swear, I swear he was smiling.
Then, when divinity seemed insufficient, Keisha went to the sink, opened my toothpaste, stretched her arm out, rotated her wrist 180 degrees and squeezed a long, taffy-like drop to the floor.
Step. "Keisha, don't!" I warned her from my gallery. Step. Pivot.  "I can't order another for 5 days and I won't get it for another seven. And I have teeth. So cut the shit."
And at the next Pivot, a woman easily twice my size was coming at me.
I'm dead. Real dead.
But all she did was press her palm against my upper cheek and push it slightly, with a twist.  Her size made me think that Keisha could pack a wallop, but she can't even pack a toothbrush. If all fights are like that, I can take all comers.
But I won't.
"That's it!" I screamed and swung my hand in that horizontal chop that always tells people that whatever's happening is about to end real quick. The doors opened for rec[reation] and I barged out of the room.
"Suarez, she just put her hand on my face. Move me, please, alright? I want to be moved. There's no reason for me to have to endure this when I have to go to work in the morning."
"Can't move you without calling an L.T.," he said, like this was some insurmountable barrier.
"Suarez, alls I did was mush the bitch in the face," Keisha added from behind me. According to inmate.com, mushing is an official fighting move. You put your hand on someone's face and push in a rotating manner. I never knew this.
"Fine, call," I huffed. "I mean, may I impose upon you to call a lieutenant?" is how I corrected my tune and lyrics. Suarez picked up the receiver.
Within minutes, Lieutenant Potash swashbuckled through the door, wry smile between his hunched shoulders and his I-just-fell-off-the-set-of-Anchorman mustache. Like he had won. Like this was expected. Violence could have been predicted earlier and, in fact, was. But doesn't that make me the winner? That I was right all along?
"So, what happened?" Potash asked as squared his hips in a power stance.
"The same thing that's been happening all day. I don't care if she goes to seg. If I can just move, so I can sleep, that's all I'm asking for."
"Well, that's not fuckin' happening," he decided.
"So I'm required to go back in the cell with her?"
"Nope. You reported violence so you're gonna be seen by medical. Baskin here will take you over," and he jerked a thumb at the guard who used to call another cellmate out of the room every time he worked third shift. She would disappear upstairs for an hour for no reason whatsoever. That's no rumor.
"I'm not hurt. It was nothing. She didn't hit me. It was just a mush. That's what they call it, right? A mush?"
Potash just stared at me.
"Alright….Wait, why do I need to be escorted?" I asked, because I was never in on the game. Or its goal.
Read the next part, Three of Four, here. 
THREE IDEAS IN JUSTICE REFORM FROM AUGUST 14 – 20, 2017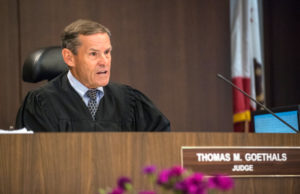 This is huge: a judge ordered the death penalty off the table for a defendant in a mass murder case because prosecutors and sheriffs had engaged in misconduct. Orange County Superior Court Judge Thomas Goethals said for him to ignore the misconduct – which included shredded documents, jailhouse informants used illegally to get confessions, deputies who lied on the witness stand, deputies who pleaded the Fifth in court so they wouldn't be charged with perjury – in the case against Scott Dekraai who shot 8 people, including his ex-wife, in a hair salon in 2011 would be "unconscionable, even cowardly." In prosecuting this defendant, the state ended up saving him because their actions were so dishonest. This development does raise another question of how far a prosecuting team has to go into misconduct for an entire case to be thrown out.
All Florida prisons were locked down last week, indefinitely, because the Millions for Prisoners Human Rights March that was planned for – and occurred on – Saturday, 900 miles away in Washington, DC, would cause unrest among the 97,000 inmates within the facilities; the Department of Corrections said it had credible threats to security within. The March received not one mention in mainstream media, so it likely didn't deliver the millions it advertised. This reveals a lot about the nature of prison lockdowns. The Department of Correction kept almost 100,000 people locked inside small cells for days because a non-event was happening a large distance away. Supposedly, the lockdown/shakedown netted some weapons and cell phones but that's standard for Florida prisons. Totally unfair and counterproductive, this was not a safety measure but a show of non-physical force.
"I am seriously considering a pardon for Sheriff Arpaio," President Trump told Fox News, talking about the controversial Arizona sheriff recently convicted of ignoring a federal judge's orders to stop racial profiling. Arpaio was one of the biggest supporters of Trump's plans to crack down on immigration.  The ACLU says a pardon would be "an official presidential endorsement of racism." As far as I'm concerned, because Arpaio was notorious for humiliating inmates, he's made himself ineligible for any mercy, especially since the maximum sentence he's facing is six months, in a federal facility that never suffered his management. He'll be fine no matter what.