Don't Ask Questions in Jail (The Second Rule of Prison Life)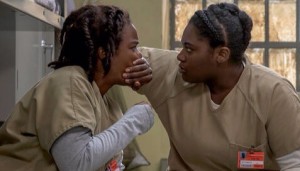 No prison laws are unusually laden with legalese and they lack the subparts of the modern statute, making them more like commandments.  Instead of being drawn on stone tablets, these commandments are imprinted on inmate dialogue.
"Are you Chandra?  Somebody sent this to you," she stuffed a baggie crammed with unidentifiable objects in a two-inch opening in the cell door that the guard had allowed as a favor to her. Otherwise, the cell doors in the medical assessment unit – the prison's vestibule – were not to open for twenty-three and a half hours every day, supermax style.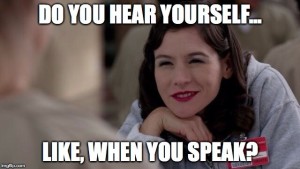 "Who?  What is it? Am I allowed to have it?" I asked, my grip on the bag slack from fear of what might be held within.  Was it drugs?  A weapon?  "Who sent me this?" I asked again.
"Don't ask questions in jail," her reply slipped through the reducing width between the door and the jamb as the guard pulled the two together.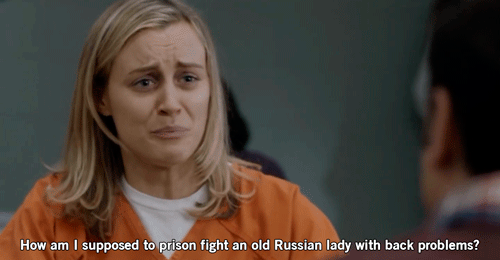 The contents revealed themselves to be innocuous and kind.  A set of thermal underwear, ponytail elastics, a bar of spring green soap in a plastic soap dish and some peppermint rounds that restaurants pile into glass dishes at their exits.  The sender was sincere in her attempt to acclimate me to prison; a man whom I had represented in front of the Social Security Administration had a sister whose girlfriend, Lisa, had been at York since 1993 for felony murder when a gang fight spun out of control.  The sister learned from the Saturday edition of the New Haven Register that I got canned and told her prison wife to look out for me.
No one ever explicitly explains Don't ask questions in jail's meaning to new arrivals; they let the law unload itself on the learning inmate with each question she asks.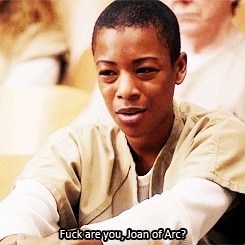 When a new inmate seeks to understand the vagaries of a correctional existence, like why guards allow certain inmates walk around freely with contraband – clear plastic coffee mugs occluded with prison collage (tape over pictures and magazine cutouts) when every inmate possession  – from the TV's and radios to the shampoo bottles – must be transparent so as not to hide weapons, drugs, etc., she asks: Why are they allowed to do that?
Or if she wants to know how some women dodge disciplinary reports for obvious infractions like "jacking up" another inmate (grabbing her and pushing her against a wall as a possible precursor to a fight), she asks too.  Why did they let her do that?
Or when she wants to know why Lisa, convicted of murder and dangerousness, was allowed to send an envoy with commissary items to another housing unit and expect that a C/O would violate the rules for her remotely.
Other inmates tell her: "Don't ask questions in jail" so that she doesn't expose the truth of American prisons, namely that they are insecure, corrupt and political just like their inhabitants; the can itself is as crooked as its contents.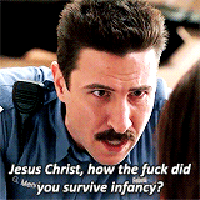 But there are more reasons for DAQIJ than protecting the guilty. Looking back to that night when Lisa sent me the goodie bag, by asking Who? What? Why? I wasn't just asking questions, I was nosing around for details that were either in front of me – the baggie's contents – or irrelevant – the contents' sender. If I didn't know who sent it to me, I should've just refused it outright.  Asking those questions was just my feeling around to see why I should be allowed to break the rules.  Prisoners who don't ask questions in jail deal only with what's before them and turn away from chancy behaviors.
The answers are something no one really ever wants in prison, not only because we already have them, but because they reveal how our lives are used in an unauthorized or prohibited manner.  Prison's reality can be contraband. In prison, no matter what you want to know, truth can cause you trouble. Ignorance isn't bliss in here; it's survival.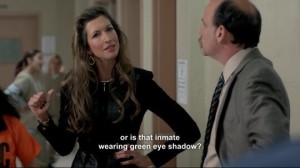 The staff doesn't usually force us into formation when we walk down the walkway but sometimes they insist that we travel two by two. Because I got paired with Lisa a few days ago – and because I will be new here until the moment I leave and still haven't mastered the rules of prison life – I ask questions all the time. I'm too accustomed to it since higher education encourages that inquisitiveness, that "Question Everything" mentality since colleges and universities are places free of any oppression. My thesis advisor used to tell me:
"Challenge me. Prove me wrong."
He probably only issued the dare because he knew I couldn't do it but, if I had done it, he wouldn't have done anything except cite me in his next academic paper. If I pull that shit in here, I'm in trouble.
"Lisa, I'm just curious. Remember when you sent me that care package when I first got here?"
Lisa nodded.
"How'd you get it to Jade and know that whoever was working in medical would let her give it to me?"
"I take it you got something you need to get to someone." See how she didn't ask me a question? Never asked "what do you want me to do?" She's been here 19 years and she knows the rules.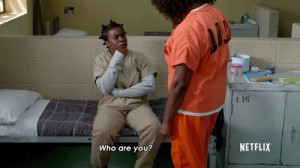 "No, I just wondered how you pulled that off. Can you see me asking staff to let me send something to someone in a different unit? Please. I get searched three times on the walkway when I walk home from work. I mean, who let you do that?"
"You know better than to ask me that shit," she said and she stopped, causing the twosome behind us to arch up on their toes to avoid bumping into us. Lisa was attracting attention to us. It was a threat. Not to fight me but to use against me the power I knew she already had.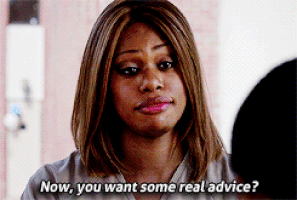 After all, Lisa was the woman I saw running around with a cup of coffee with pics of her girlfriend taped all over it that made me question why she was allowed to carry it. She was the one I watched jack up another inmate in the hallway outside food prep without consequence. She was the person who was nice to me and sent me that care package and the only way she pulled that off is that she was: 1) providing information on inmates; 2) screwing a C/O; 3) covering up for the misbehavior of someone wearing a badge; 4) all of the above. When I asked the question in jail,  I just wanted verification that she was dirty, something I had already gathered, to make me feel better about myself.   You shouldn't ask questions in jail because you know what's right, what's wrong and, for the most part, what's really going on and that you should stay out of it.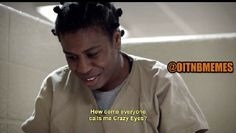 Just because I ask and ask in jail doesn't mean that I don't lay down the law for others. When I worked a double every day for a week and was near the school hallway even after classes ended, an inmate who always works second shift queried me.
"Why does that C/O always go down into the school when no one's there but the workers?" she inquired when she caught on to the undeniable pattern of contact. He's slipping one of the inmate janitors into the bathroom for sex. Classy guy.
"Don't even ask," I told her. But she knows. She just doesn't know she knows, so she's asking when she shouldn't.
THREE IDEAS IN JUSTICE REFORM FROM JULY 11 – 17, 2016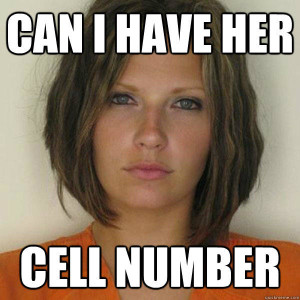 President Barack Obama gathered police, Black Lives Matter activists and relatives of victims for an emotional meeting on race and policing. The session frequently focused on larger societal questions that the president acknowledged he has neither the time left nor the power to resolve. So it was basically pageantry paid for by payers of taxes.
Attorney General Loretta Lynch told House lawmakers Tuesday that federal officials will investigate private prisoner transport services. Prisoner transport abuses wards whether it's done for profit or not. I've been shouting this for years, submitting pieces about transportation to every newspaper around. Four have actually listened to me: The New Haven Independent, The New York Times Magazine, The Guardian and The Baltimore Sun. Read to see what happens when there's no profit motive involved. It's still dangerous.
In Detroit Free Press v. United States Department of Justice, the Sixth Circuit Court of Appeals held that people have a privacy interest in their mug shots which means that those websites where you can search and buy people's booking photos might be shut down (if SCOTUS doesn't pick up the case and it might) and something will happen to the hot girl in the orange jumpsuit meme that appears everywhere. She must be pissed by now.