#Justice Reform Hashtags & Tweets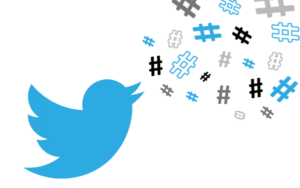 Remember that using more than three hashtags on Twitter will mark your tweet as spam. But if you want to join the conversation on prisons and jails, the following are some hashtags commonly used by criminal justice advocates.
#endmassincarceration
#halfby2030
#halfby2025
#cjreformnow
#prisonreform
#banthebox
#secondchances
Check back here each Monday for a link for an appropriately worded message you can start Tweeting out about justice reform.
You can start now by clicking the following link and tweeting these messages:
To share what's happening regarding the FBI:
Tweet: Even Republican voters are turning against law enforcement
If you think people who pose no risk to society should be out of prison…
Tweet: Nevermind #ReleasetheMemo. Release people from prison who pose no risk to society. #endmassincarceration
If you think our national obsession with taking people's freedom should end:
Tweet: The US shouldn't be number one in incarceration. #Halfby2030 @justleadersusa
Support returning citizens trying to get jobs:
Tweet: Punishment ends when the sentence ends. I believe in #secondchances. #banthebox
If you support the Dignity for Incarcerated Women Act?
Tweet: Women in prison shouldn't be treated like this. Schedule the #DIGNITYAct for a hearing. @CoryBooker @ChuckGrassley