JUST THE FAQ'S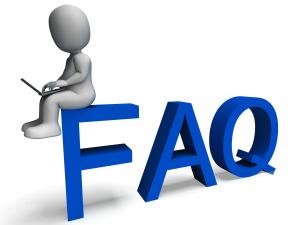 Will be updated as more inquiries arrive.
How often do you write?
I wrote often in prison, everyday, but not as often now that I have been released.  I will post a new entry every Monday here on Prison Diaries and post unique content on Twitter, Tumblr, Flickr, Instagram and Pinterest on Mondays as well. You can follow us on Facebook, too.
All of the entries were written while I was incarcerated.
Are you Piper Kerman?
No. There was more than one upper-middle class, educated, white chick in prison for the past few years.
Did you serve time with Piper Kerman?
No.
What exactly was your sentence?
On December 7, 2007, I received a sentence of ten years incarceration, execution suspended after five, followed by four years probation.  On May 24, 2010, I received another, consecutive, sentence of 27 months, making my total sentence 87 months or 7 years and three months. I was released on March 18, 2014.
How is that possible?
I earned a total of 340 days of time credited against my 87 month sentence, making the amount of time I served approximately 76 month. I earned the time off my sentence by working within the prison, completing an Offender Accountability Plan (a list of structured self-improvement/behavioral modification classes) and maintaining a good disciplinary record.
For what crimes do you have felony convictions?
I have a total of 13 felony convictions and 4 misdemeanor convictions.
The felony convictions are for the following crimes:
Attempted Larceny First Degree
Identity Theft First Degree
Illegal Use of a Credit Card (4 counts)
Attempted Juror Tampering (3 counts)
Identity Theft Third Degree (3 counts)
Larceny Third Degree
The misdemeanors convictions are as follows:
Forgery Third Degree (2 counts)
Attempted Larceny Fifth Degree
Larceny Fifth Degree
Are all of your appeals done?
 My direct appeals in the State of Connecticut are done.  I had two habeas corpus trials alleging ineffective assistance of counsel; I lost both and they are being appealed.  I will pursue habeas corpus relief in the federal district court when those appeals are exhausted.        I have two petitions for writs of certiorari pending before the Supreme Court of the United States.
Did you commit a crime with your father?
No. Read on and you will see.
Didn't you plead guilty to some crimes even though you said you didn't commit them?
I pled guilty under the Alford Doctrine (or nolo contendere)  to three counts of Attempting to Tamper with a Juror in March 2010 for several reasons and was sentenced for them in May 2010. First, my attorney, Dean Popkin, did no investigation whatsoever. When it came time to try the case, he had no witnesses, no reports. Going forward would have been like battling a sword with a Nerf bat.
Second, pleading guilty under the Alford Doctrine allowed my father to parole early. He needed open heart surgery and keeping him in Department of Correction custody would have killed him.
Lastly, even though I did not make the calls to the jurors in question, I learned while I was incarcerated how the whole thing was put in motion by my bad choices. They weren't criminal choices. They were worse.
Since I was released I have conducted a few investigations on my own, namely of the computer that the Milford Police Department seized from me. The hard drive has been deleted entirely so no one else can examine it. More will come.
You complain quite a bit about your attorneys.  Why didn't you just represent yourself?
I tried to represent myself at one trial and my request was denied.
I asked to represent myself during my appeals; my request was denied because the right to self-representation after trial diminishes because "the presumption of innocence is gone."  I had public defenders forced upon me, ones who failed to do their jobs.
The petition for a writ of certiorari before the U.S. Supreme Court claims that I was denied my right to self-representation at the trial level.  I wrote and filed it myself.
Isn't there a lot of evidence against you?
Most people who ask me that have read newspaper accounts of the trial. The video the prosecutor showed did NOT show me signing for any package in a sting. I never had access to either credit card to use it illegally. For instance, the store where I worked does not accept a Neiman Marcus credit cards. The other victim used her American Express card where I worked after I worked there. The woman described as receiving the packages is 5'8". I am barely five feet tall. Other major evidentiary discrepancies exist as you will see from the Prison Diaries entries.
How can stories like yours happen in the court system?
I don't know the answer to that question, but maybe the attorneys who represented me: Vito Castignoli, Angelica Papastavros, Tina Sypek-D'Amato and Dean Popkin have some insight. Ask them.
You rail against the psychiatric establishment, too.  Why not just not go to a psychologist/ therapist?
I do hate psychiatrists because I feel like they exacerbated the effects of my family's dysfunction during this time of legal mayhem.
Originally, my parents asked me to speak with a therapist when I was first arrested.  They paid my legal bills so I obliged.  Agreeing to see one of these quacks was a mistake because it gives you a record.  Not a criminal record but a psychiatric one and it's a blot much worse and much more indelible than any criminal conviction.
From there, as more charges piled up, my parents forced me to see a total of 17 doctors whose diagnoses of me escalated ad infinitum.  My interface with psychiatry made my legal problems worsen and expand.
How could your parents force you to do anything if you were an adult?
Early on, my father, then a licensed attorney in Connecticut, petitioned the New Haven Probate Court for conservatorship of my estate and my person which means that he had control of everything I owned/could own and control of where I could live, what doctors I could see, what I could do.  A certain probate judge granted this conservatorship without a hearing and without a medical report from a physician.
Isn't that illegal?
Yes, but when you become a criminal defendant, you retain rights only in theory.  The practical reality is that anyone can pretty much do anything to you and get away with it.
Supposedly, you have a diagnosis of every single mental illness.  Is this true?  How is that possible?
It's not possible that any one person has so many mental illnesses, so no, it is not true.
Somewhere in my medical records, a psychiatrist has diagnosed me with every personality disorder, bipolar disorder, schizoaffective disorder, schizophrenia.  No PET scans were ever performed on me to verify the existence of these diseases, yet "treatment" – administration of debilitating psychotropic medications – always followed.  Treatment of these faulty diagnoses cost me years of my life.
So what is your problem?  Do you have a diagnosis of mental disease?  Do you take medication?
Currently I live under the yoke of a diagnosis of clinical depression and I take 450 mg of extended release Wellbutrin, an anti-depressant.  This is a huge dose; anyone who really suffered from the organic brain diseases of bipolar disorder, schizoaffective disorder or schizophrenia would not be able to function after taking 450 mg (the maximum dose is 600 mg) of Wellbutrin for several years.
Are you crazy or not?
If all of this that I narrate here makes sense to you and you think the system is sane, you bet your ass I'm whacked.
Are you mad that you went to prison for so long?
The criminal justice system is loaded with major weaknesses and I think I found all of them. My sentence was excessive in my and many others' opinions. Still, I needed to go. Keep reading to find out why.
What do you hope to accomplish by writing Prison Diaries?
At the most basic level, I want readers to appreciate and enjoy each entry as an independent story.  If that happens, I think it would be impossible to stop the development of a greater understanding of the incarcerated person.  And once the incarcerated person comes into better focus, readers will likely ponder the efficacy of mass incarceration policies, the righteousness of certain criminal prosecutions.  Ultimately, if I had my wish, Prison Diaries would foster an entirely different attitude towards crime, correction and how people treat each other.