Sips Tea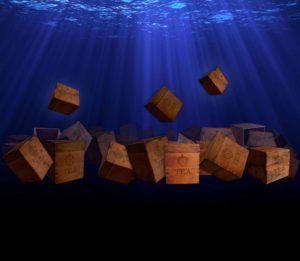 "It's a risky idea, but if we do it in here, I think we can get away with it," I told Charity as everyone came in for our bi-weekly writing class.
"Okay, but you bring it up," she said and raised her palms in the universal sign for "I am uninvolved."
I was planning an insurrection, an overthrow of oppression that would take place in Wally [Lamb's writing]'s class. Any form of organization, even passing around a petition, is an attempt to start a riot in prison, so the idea of a group byline on a published essay on prisoner voting rights, right before the election, could have landed me – and anyone who did it with me – in seg.
But even from seg, I could've read the tea leaves and seen the headlines: "Inmates Attract Attention of Tea Party, Restore Rights." Using the power of the pen, I was about to make myself the Sam Adams of prisoner voting disenfranchisement.
Prisoners can't vote, unless they're not convicted yet.   Anyone who's been a voter all their lives and is unsentenced on felony charges bonds out, believe me. She's not here and can go to the polls. Also inmates convicted of only a misdemeanor and serving a long enough sentence to get an absentee ballot mailed to them and send it back in time can cast ballots, too, in theory.
Someone convicted of only a misdemeanor – and no prior felonies – in here?  What kind of chintzy mass incarceration do you think we have here in Connecticut? Felonies, disenfranchising felony convictions for everyone. No one in here votes.
But prisoners are taxed, even if they can't vote. Those inmates whose income exceeds a certain amount receive W-2 wage and tax statements every winter and must file tax returns. My cellmate had to do it. Because they're prisoners, federal tax regulations prohibit them from participating in the Earned Income Tax Credit program.  And Connecticut inmates are financially liable for the cost of their incarceration: over $41,000 per year.  Prisoners pay. And there's nothing we can do about it.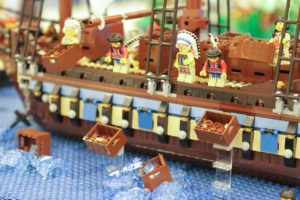 Without the power to change the unjust tax laws of England, Samuel Adams dumped the cargo of several British tea ships into the Boston Harbor in 1773 and started the revolution that birthed this country. And it was a crime. Under today's lock 'em up laws, Sam would've been jailed and not for driving under the influence of his own beer. Would you deny Sam Adams his vote after what he did?
This isn't to equate  Adams' jetsam with boosting an ipod from Target or assaulting your cheating spouse's lover, which are the types of crimes that have landed inmates behind bars. But the original Tea Party's lesson was that the taxation and representation are the government versions of love and marriage – you can't have one without the other.
Under this rule, prisoners shouldn't be taxed if they remain without voting rights. Because prisoners contribute to government, the Tea Party should be at the forefront of any prisoner voting rights campaign if they want to play the game that goes with their name. At least that's how I see it.
And I thought if we all said what I saw, we might get some traction on the issue.
"Can I say something before we start?" I asked at the beginning of class. "So, I thought we could all author like, an oped, or a letter to the editor about prisoners and people with records, you know, felons, being allowed to vote. As you know, the Tea Party is this conservative movement that wants to lower taxes and limit government…"
STARES.
"and I think that the fact that you – anyone – can be denied a chance to vote but still have to pay taxes is wrong. And since this Tea Party is invoking the whole 'no taxation without representation' idea from the Boston Tea Party, maybe this is the time to attract some attention to felon and inmate disenfranchisement. If anyone should support our voting it should be the Tea Party, right? And from the research I've done, it looks like this idea hasn't…you know, hasn't been raised by anyone, so maybe newspapers would want to hear it."
STARES.
"I mean, if people aren't allowed to vote then they shouldn't have to pay taxes, right? At least according to history?"
STARES. BORED FIDGETS. I heard, but didn't see, a yawn. Even Charity didn't react.
"Chandra, just let me ask, are you promoting a conservative ideal?" Wally asked. He would have let me promote it but he'd have to understand it and my connecting Tea Partiers and prisoners was confusing him.
"No, I'm attacking hypocrisy."
Wally nodded.
"The whole reason why we have elections is rooted in this idea that you can't take my money and then deny me any say in how it's used, but that's exactly what happens when inmates can't vote. Only unrestricted participation and equality give democracy its force. I want to go back to the original Pay-to-Play – anyone who pays taxes can vote.  And even ones who don't pay can vote.  Who's with me?" I stood up for dramatic effect. "Who wants to toss some tea for their rights? And if not your rights, then to keep some of money you make?"
"What's the Boston Tea Party?" another student asked.
"I don't pay taxes. Never did," another said.
No one else even flinched.
I looked over at the teacher – she isn't in charge of our class; she's actually just a form of security for us while Wally and the volunteers are here, making sure we don't do stuff like what I just did. She looked up briefly and then continued with her crossword puzzle, muttering: "You need to know what the Boston Tea Party is…"
No shit, I thought as I sat down.
"Or, you know, I can just draft it myself," I told myself, out loud.
Sam said it himself; it's a good thing it doesn't take a majority to get anything done.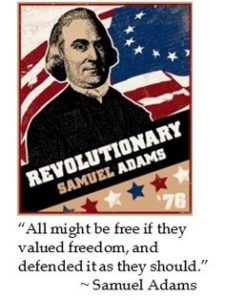 THREE IDEAS IN CRIMINAL JUSTICE FROM OCTOBER 31 – NOVEMBER 7, 2016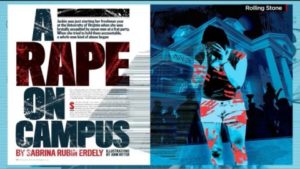 Seventy-two going home – "President Obama's decision to grant 72 more commutations Friday shows how far he's gone in his efforts to "reinvigorate" the pardon process." Total granted to date: 944.
Two going down – "Two former aides to New Jersey Gov. Chris Christie charged in a bizarre scheme of political retaliation against a mayor who refused to endorse the governor for re-election were found guilty by a jury on all counts in the long-running "Bridgegate" saga."
One cleaning up – A federal court jury decided that a Rolling Stone journalist defamed former University of Virginia associate dean Nicole Eramo in a 2014 magazine article about sexual assault on campus that included a debunked account of a fraternity gang rape.