Party Animals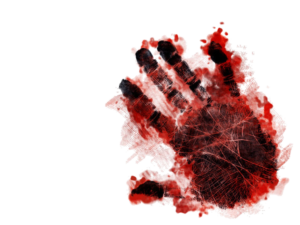 Anyone in Wally [Lamb's] writing class can go to the back of Ms. Manor's classroom and type their work. It's usually just me and I can work with only the sounds of remedial education behind me.  But when another writer comes in, she's never quiet. When two writers start talking, they end up picking off students from the GED class as they fold into the backroom conversation.  There erupts a bevy of ideas, news, analysis. A veritable Roman forum.
This morning, Trixie came in and did her town crier-schtick, bringing news about something that either doesn't exist or an event that never happened so she can stay connected to people in a place of eliminated relevance.
"You heard? They passed a new law that says that if you have a party and someone at your house gets stabbed or shot you get in trouble, too."
"If by 'they' you mean the Connecticut General Assembly, I don't think they passed a law. I think you mean premises liability and it's not new," I informed her without averting my eyes from the screen.
"For real, yo? My moms said she was gonna give me a party when I came home. Guess it's a wrap," lamented one of the students who was listening to us instead of the class. "Don't want my mom endin' up in this bitch [the prison] behind some bullshit at my party."
It's a latent, unexamined assumption here: violence will deliver itself somewhere. Sartre argued that the "milieu of scarcity" generates human conflict, but, if this conversation is any indication, it might just be a 'partizzle' [party] that does it. I thought that Malcolm X said violence is inevitable because it's the means to liberation. Both Jean Paul and Mr. X are wrong; apparently, violence is just inevitable, even in the freedom and excess of a partay.  So inevitable, in fact, that women in this prison can't conceive of a homecoming party without an attempted murder party favor.
No Bozelko party – there were many – ever ended in fisticuffs or people laying hands on each other. But there was a form of violence. Every gathering in my parents' home was prefaced by fighting about perfect preparation. We used snide and low tones to warn the others to get ice or start pulling out the poinsettias we had for departing female guests (stockings with coal for the men because we're so cheeky). No one got stabbed or shot but we were all wounded after these events. Violence comes in many forms. So, yeah, it's inevitable.  I can't pull myself out of this one with a class distinction.
Anyone who overheard this convo would think that the people in the room were dangerous, inherently animalistic. But it's not that simple; what that person would have heard is the result of living in a world without solicitude.  Think about it in a purely logical way. What rids us of conflict? Agreement, obviously. We can't all see things the same way but we can get close to that goal by seeing how someone else might see something.  And that's empathy. Empathy can eliminate conflict and pave peace's way. Only when people believe peace can prevail – and see it in real time – will they move away from thinking violence is inevitable. After hearing this party talk, I wanted to be shocked or disgusted. Dismayed. Scared. Instead, I'm only more convinced that only compassion – not judgment – will make us safer in a world where the words "soiree" and "shooting" go together.
"I may not look like it, but I've been to a lot of parties. And no one's been shot or stabbed at any of them," I explained. "Not one."
"Metal detectors?" the student asked.
"Nope, no metal detectors. You can have a good party without gunplay. Or knives," I advised them like I was sharing how to make an easy appetizer.
And I still can't believe I had to say that but I did.
THREE IDEAS IN JUSTICE REFORM FROM JANUARY 29 – FEBRUARY 4 , 2018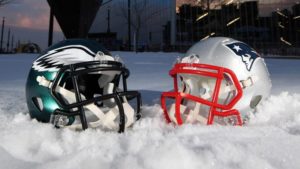 Regardless who you were rooting for last night, let's not forget that the Philadelphia Eagles win the Bowl for most work done for justice reform, especially Malcolm Jenkins.
It was a fleeting mention – just one sentence –  but President Trump actually acknowledged a prison reform agenda in his first State of the Union address. "…[T]his year we will embark on reforming our prisons to help former inmates who have served their time get a second chance." The promise came less than three weeks after the Governors of Kansas Kentucky joined the President, Jared Kushner and Attorney General Jeff Sessions and other leaders to focus on what has worked at the state level to reduce recidivism. Let's see how he follows through on it.
Also, click to tweet: Republican voters are actually turning against law enforcement. 
U.S. District Judge Mark Walker ruled on Thursday that the disenfranchisement of people with criminal records who have served their time is "nonsensical" and a violation of the First and 14th Amendments to the U.S. Constitution. The decision came just in time since restoring the vote to felons was going to be on the ballot in Florida this November after Floridians for a Fair Democracy snagged 799,000 signatures, 49,000 more than they needed (if you live in Florida and signed, muchas gracias). Looks like felons might get to vote for their own rights.
EXPLAINER: PRISON LABOR
Yes, it's my voice on here. There's a reason I don't often do radio. And the music is too loud. Trying to fix, but the message is still there.