I Hate Second Chances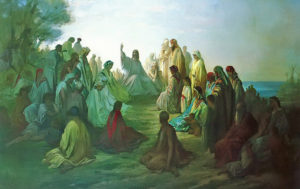 Studying the Gospel of Matthew in after-school catechism, I found the question:  How many times must I forgive my neighbor?
Seven times?
No.
Seven times seventy.
I remember thinking that Jesus was a little close-fisted about forgiveness. Seven times seventy is 490 and he wouldn't even round up to the full five hundred. It also scared me because in my twelve-year old heart that was as ambitious about achievement as it was intimidated by my own fallibility – one I would never admit – that I would max out my limit before I could test for my driver's license.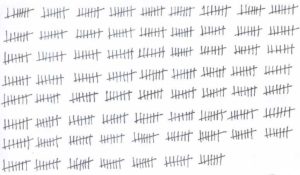 The parable's purpose is to teach the opposite, of course, that forgiveness has no cap. And since the sins I thought would damn me were talking back to my parents, occasionally cursing, being a banal, upper-middle class, white brat, I never predicted that my cup of depravity would runneth over as much as it did when picked up 13 felony convictions. I don't like to brag, but I earned four misdemeanors, too. I am always an overachiever.
As someone in such extreme need of absolution, I should be heartened when I hear that someone got a SECOND CHANCE but I'm not.  Despite the fact that the phrase has become synonymous with formalized redemption, the banner over every criminal justice reform effort, I can do without a SECOND CHANCE.
Standalone, the phrase is loaded with meaning, more than just shorthand for 'lay off the cons.'
It negatively frames your alleged crime. When someone gives you a SECOND CHANCE, they're reminding you that you blew the first. Maybe it's not the exact metes and bounds of my offense, but it puts my name on the mailbox and being given a SECOND CHANCE hurts me where I live, nestled nicely between the first shot and the third strike. When you're given a SECOND CHANCE, the LAST CHANCE is next. The end is near. And remember: we don't round up.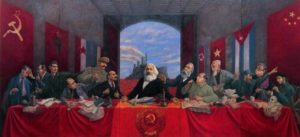 If forgiveness is finite, then it's scarce, and if it's scarce in the United States, then it's controlled by an elite few.  To get this commodity, I have to plead for it, work for it or manipulate it out of them. It makes me lesser than they and assures me that I'll never wrest full control of it but instead settle for small pieces that I must beg for. The phrase SECOND CHANCE is supposed to be robust, redemptive rhetoric but it's become anemic, Dickensian if you really think about it. A bloodless phrase to describe someone getting a pint out of you. Mercy doesn't work on a capitalist model. There shouldn't be an economy in forgiveness. It's the one place where I prefer communism: to each according to need, from each according to ability…and of course, everyone's ability should match their needs; both are inexhaustible if we tell the truth about ourselves.
Paolo Friere, the Brazilian educator and author, found that the 'banking model' of education – the model where the teacher has more knowledge than the pupils, which she then bestows upon them – doesn't work with oppressed populations. Students become passive receptacles for knowledge and can only receive what the teacher's willing to give. This, Friere argues, is ultimately dehumanizing because all power of the student derives from the teacher, not from ability, from curiosity, from within. Someone has to grant permission to other people to develop as human beings.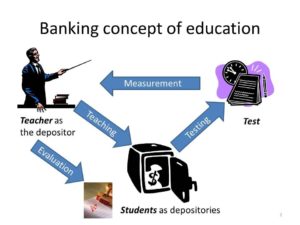 While I appreciate the people who haven't been justice-involved when they make these pronouncements about SECOND CHANCES, it's the same banking model used on an afflicted group of people. The fact that a SECOND CHANCE must be dispensed by others ordains them brokers of morality, a job for which no one can really pass the background check. Who am I – or anyone – to man some ethical abacus and tick over CHANCES and opportunities to someone, which I can slide away when they displease me? "I gave you a SECOND CHANCE, but…."
Even though I cringe at it, I don't know what should replace the SECOND CHANCE? "Fair shot"? "Do-over" like Billy Crystal's character Mitch calls it in the movie City Slickers? Maybe ANOTHER CHANCE would work because it implies what we all know – we're all way past SECOND in our CHANCE tally and we will continue to need them, again and again.
Maybe it's not SECOND that bothers me but CHANCE. Who wants to be chancy? It implies that it's risky to trust you, that you're fundamentally unreliable and dealing with you is gambling, staking something valuable for something else that may never materialize. If I get a CHANCE, I'm a permanent maybe. My future is a shrug.
In Germany, when someone finishes a sentence of incarceration, their record is automatically expunged. Debts cleared and credit restored – nobody runs a redemption tab like we do in the United States. Germans don't waste time bandying about the phrase SECOND CHANCE because reentry is relatively seamless; when you discharge from prison and go home, you're just moving, living out this ONLY CHANCE each of us get – life – in a new place.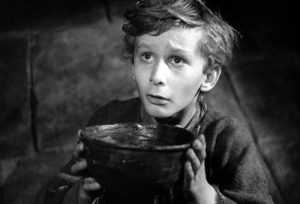 Part of the message of forgiveness is that it isn't emotional, it's rational, a decision, a strategic investment in interpersonal relations. It's meant to nudge, even drag, people toward quashing their beefs when they're still hot.  But this is misleading because mercy isn't the presence of determination and decision but the absence of it. Wiping away someone's failing doesn't count if you replace it with a sign that says "This is where I excused you." That's what giving me a SECOND CHANCE does. I hate that shit.
The other women don't analyze the linguistics and meaning of the phrase like I do because they're not as thin-skinned as I am. They've strapped their SECOND CHANCES on as they busy themselves with sentence modification applications, bids for clemency and pardons that our Board of Pardons and Paroles – notoriously cheap with absolution – won't ever grant them. I refuse to use the language and ask for one. These CHANCES I'm so snobbish about accepting will grow even more scant as time goes on. And what will I say then?  Will I have to go all Oliver Twist and beg: May I please have some more? to the sign that reads: "See teller at next window."
THREE IDEAS IN JUSTICE REFORM FROM MARCH 27 – APRIL 2, 2017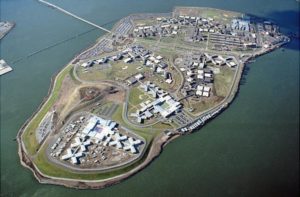 Rikers Island, the New York City jail that's notorious for depraved violence, is closing, getting drained and demolished, just like its inhabitants. The Lippman Commission – named after the former Chief Judge of the New York Court of Appeals Jonathan Lippman, who headed the investigation – came up with a report that lists several changes that will be made. For me, a very important part of their report is that the Commission acknowledged that court trips cause fans guilty pleas, something I've been saying for years but was unable to prove. But don't invest in new security systems just yet. It's going to take a decade and people will be held in other facilities that will be built around the five boroughs. Read the Lippman Commission's report here.
Last week SCOTUS heard oral argument in Lee v. United States, wherein a South Korean national was advised by his attorney that pleading guilty to a felony wouldn't cause him to be deported. Ask Trump whether that was good advice or not.  There's no doubt that his attorney's advice was deficient, yet courts have decided that, because they think he had no chance at acquittal at trial, it's a no harm, no foul-type situation. Tim Lynch, Director of the Cato Institute's Project on Criminal Justice, says this means our right to a jury trial is under attack. Read why here.
Combining last week's storylines of ineffective assistance of counsel and Rikers, undocumented defendants are actually begging to be sent to Rikers to avoid deportation, the New York Post reported. I'm not sure about the ethics and competence of attorneys who are asking for raised bond for their clients so they get taken into custody. Immigration and Customs Enforcement (ICE) will know exactly where these people are and can place detainers on them so they will leave Rikers into the welcoming arms of a removal agent. This tactic only delays and doesn't stop deportation and the upside of this strategy is time in a dangerous human cesspool? No.