Going Pro
descr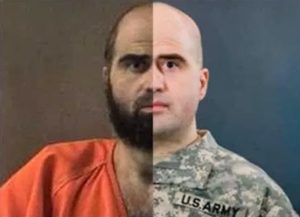 I was less shocked than most to learn that the [November 5, 2009] massacre at Ford Hood was perpetrated by an Army psychiatrist named Nidal Malik Hassan. I know these professionals can be lunatics.
I was forced to see psychiatrists for years. While they dubbed me crazy, all I could do was watch from the couch as they displayed their own madness. One of my doctors left a drunken voice message for my parents, calling them "pieces of excrement" because they questioned his bill. Another wore glasses with women's Gloria Vanderbilt frames; he was a 70 year-old man. When I asked him: 
"Is  this like a Seinfeld joke?" referring to that episode where George gets female frames, he had no idea what I was talking about.
A female shrink whom my parents foisted upon me accused me of covertly dating her husband, a man I've never met, and gallingly told me I was paranoid. The last doctor I saw wore a button on his lapel that read "Four More for Gore in 2004." It was 2005 when I met him and I still wonder if he knows that W won the 2000 election. If you or I wore that button, these doctors would run after us with nets.
But apparently, some people are too important to be institutionalized or forced onto a shrink's loveseat, even if it's their own furniture. 
Prior to his fatal attack on 13 people, Dr. Hassan reportedly tried to convert patients at the Walter Reed Army Medical Center to Islam. When studying for his Master's in Public Health, Hassan allegedly made an academic presentation that extolled the virtues of suicide bombing, a totally unjustifiable topic for classroom PowerPoint slides.
The field of public health derives any power it has from numbers – biostatistics and epidemiology. Suicide bombers cannot be contacted in their fiery graves for input into statistical analysis so their violence can never be a legitimate public health study. To the extent that no numbers exist that make suicide bombings a good thing, the presentation was not a completed assignment but a display of mental illness.
Despite this wild performance of insanity, no one ever challenged Dr. Hassan' s competence or reported him to licensing authorities which makes me think that I'm not the only one who expects shrinks to be nuts; everyone who worked with Hassan must have thought his behavior was essentially normal for him, otherwise they would have reported him, no?
Let's be honest about this: no one ever reported Dr. Hassan to police or to Homeland Security because he was a doctor. His receiving a medical degree and passing his boards meant that Dr. Hassan was stable and bright; people thought that nothing serious could have been wrong with him if he had achieved so much. While he continued to practice as a licensed physician, his colleagues assumed that he was functional. They also assumed that reporting him for acting like a whacko would destroy his career.
Unfortunately, I witnessed this professional immunity and the tyranny of licensure up close as no one gave a shit about how myriad psychiatric diagnoses would ruin me. I met weekly, twice weekly, thrice weekly, biweekly and very weakly with these dubious masters, and they collected their data from two other professionals – my mommy, a licensed public health nurse (RN) and my daddy, a licensed attorney. Culling clinical data from someone other than the patient is generally unethical. Recording bizarre stories from someone other than the patient, stories that don't track and holding them against the patient is just plain nuts.
"That doesn't even make sense," I would protest to them after my parents would manipulate them. Stories – not facts – data that ended up charting psychiatric misdiagnoses on me that made my file as veiny and layered as a AAA map yet still couldn't tell anyone where to go with me. 
"They're making sure you get the help you need. They care about you," these psycho headshrinkers would tell me. They weren't even experienced enough with the human experience to know that true care, love, for another person never gets rightfully paired with coercion. 
It seems like certain degrees and jobs make people immune to mental illness, at least in practice.   Professionals suffer from mental illness at equal, if not higher, rates than their non-professional counterparts, yet, if I had to advise someone who wanted to commit a crime or get a little squirrelly with no consequence, I'd tell them to get a professional license first.
Especially in the medical community, what would have been so bad about Dr. Hassan's being confronted about his behavior and referred for evaluation? God littered the Kennedy family with doctors, lawyers, senators, congressmen and other esteemed professionals. That same family has displayed every possible dysfunction from mere depression to alleged sexual violence for over fifty years. The American Bar Association estimates that almost half of lawyers suffer from depression. 
This is exactly what happened to my father; his license to practice paved the inroads to facing his alcoholism, depression and anxiety. He ended up giving up the license in the face of losing it (he had a stroke and physically couldn't handle the fight) but without that license to hold over his head no one – including himself – would have been able to help him.
The numbers are sketchier for doctors, probably because people hate them less as a profession and therefore complain about them less, generating less data to examine. Grievances against lawyers force them to interface with disciplinary authorities – sometimes even law enforcement – where they can be studied for population dynamics.  I guess lawyers are expected to be crazy while physicians heal thyselves.
Or, like Dr. Jihadi, they don't. Psychiatrists are the first people to decry stigma, complain that it prevents people from seeking treatment, puts a damper on their accounts receivable. Yet when they refuse to sample their own product, shrinks end up perpetuating that stigma themselves. No one reported even the extremes of Dr. Hassan's behavior for fear of dealing a fatal blow to his livelihood. Making the report that could have compelled Hassan to engage in treatment never needed to destroy his career. Failing to make the report, though, cost 13 lives, plus Hassan's, because he's slated for the death penalty for the attack.
Now every time an attorney or a shrink (they come with the attorney for me) screws up, I file a complaint against him with the appropriate licensing authorities. I'll go after judges, too, even though they technically aren't licensed to practice law. I think I'm up to seven complaints filed now.
"She's always filing complaints!" one state's attorney cries when I go to court.  She's a pain in the ass and I'm waiting for her big fuck-up to nail her, too.
And I'm only doing it because I care, to help them, to make sure they get the help they need. 
THREE IDEAS  TWITTER ACCOUNTS TO FOLLOW IN CRIMINAL JUSTICE FROM MAY 8 – 14, 2017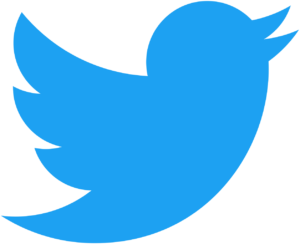 If only real-life detectives worked like this…
This week I won't give you three ideas to work on, but rather three people to follow on Twitter. These independent citizen journalists have broken news on what may be (probably is) an ongoing criminal investigation into the most powerful people in the country and, as it looks, their eventual  prosecution. Word on Twitter from these people is that  sealed indictments have already been handed down, even for President Trump, to serve as a basis for impeachment. These Twitterers have never been wrong.
First is Claude Taylor. Follow him on Twitter here. Paste Magazine wrote him up just a few days ago. He hasn't been wrong yet, save a mistake in legal terminology on where the sealed indictments have come from (it's the Eastern District of Virginia court, not a FISA court). It wasn't a material error and this guy knows what's going on.
Second would have been Louise Mensch, former Member of Parliament, and the journo who broke the story about the Obama administration's securing a FISA warrant for investigation into Russian interference in the election. If you look at what she tweets here you can see she definitely has a solid source, probably from her political days, but sometimes hyperbole overtakes her.  This isn't a challenge to Louise, but second place, for me,  is @Bitchyologist AKA Molly, who does some super-fast Google-sleuthing when news breaks. She'll keep you up to date.
Lastly, is John Schindler, National Security columnist at the Observer. Months ago he tweeted that his sources in the intelligence community were going to see to it that Donald Trump dies in prison.  Pay special attention to his retweets on @20committee.
Claude Taylor doesn't, but Mensch and Schindler have spotted pasts. She claims she did drugs and it affected her mind. He has an alleged dick-pic scandal behind him. And despite these problems, they're still right, more right than mainstream media. 
#TrusttheOutsider 
#TeamScrewup