P-Word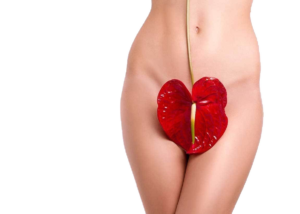 The word "bitch" has lost all its sting in a prison.   Even "cunt" doesn't cut it anymore. The verbal gauntlet for me?  The P-word:  "pussy."
I've always hated the word "pu**y" – along with its wrapper, the word "panties." They always sounded like something an aging, perverted chiropractor would say to a female patient as he convinced her to don a paper gown for an adjustment that could be done through her cable-knit J. Crew sweater. I doubt many chiropractors used the word to patients since it isn't the target of treatment, but the image endures. To me, the words "pu**y" and "panties" are used only by people who shouldn't be allowed inside either one.
In here there's no other word for vagina except "pu**y." Even when the C/O's taunt an inmate that her "man" is probably cheating on her, they don't say he's getting laid, they say he's getting pu**y. I think everyone in here's been convinced that it's a clinical term.
In the hallway of the medical building, Dr. Fetal Pig was instructing someone who works in Food Prep with me to avoid using commissary soap to wash her private parts – HIPAA and any common law respect for medical privacy be damned – when I walked past.
"It's a self-cleaning oven," the physician advised. "You don't need more than water."
"If you think that, then your pu**y must really stink," the inmate said, thinking she was a polite patient.
"Can you not use that word?" I asked her when we got back to Food Prep.
"What word?"
"The P-word. You know…" I looked around. "Pu**y."
"What's wrong with pu**y?" She looked at me like I asked her not to say "is."
"It's, you know, derogatory." Ever heard of another P-word? Propriety?
"What the fuck is that?" she asked.
"Never mind."  I let it go.
I can run any number of theories on why inmates talk about their genitals so much and use the word "pu**y" to do it. They're undereducated so they don't know the difference between slang and acceptable language. High school science programs are on the wane so they've never heard biological terms. They like sounding irreverent.
They use "pu**y" because they've internalized the misogyny around them along with the most common word they've heard to reference their genitals. They become obsessed with what's between their legs from living in here where a shower is never guaranteed.  When you haven't washed and you start to waft, the essence of your femininity becomes your problem, not what you did or what was done to you. Your hole becomes your Achilles heel.
Of course, that's how it is for many women, whether they bear an inmate number or not. But women on the outside aren't psychotic about washing away their scent. Anyone who thinks cats dislike and avoid water should head in here, where someone's constantly dunking one and trying to drown it.
Women on the inside go to great lengths to make sure they have no smell at all, which is impossible. They pour empty Fluff containers filled with soapy water on themselves on the toilet to wash after they've showered. Rub solid deodorant on between their legs. It isn't primping. It's pathology, in response to feeling dirty, being called dirty, being dirtied by men in the past.
I like to be clean, too and I have never smelled as bad or as often as I have in here. But I also like to exist. Sometimes the only way I'm sure I still do is my filth.
"I hate being a woman!" my roommate shouted from the toilet. She actually asked one of the inmate janitors for contraband bleach to use on her vagina. I motioned to the janitor from behind her to ignore the request.
"You know your scent is how you attract men. It's called pheromones," I tell her. Another P-word. Explain to her how Napoleon wrote to Josephine to tell her to stop bathing before he got home.
"Who's Josephine? She on this tier?" she asks in all seriousness, furiously scouring her crotch. "I wish I could wash away my pu**y!" She almost has.
"You're wasting your time washing away what makes you human, a woman," I advise her. "This place will do a bang up job on that without your help." Another P-word: punishment.
Pussy. Panties. Perverted. Pig. Privacy. Polite. Patient. Propriety. Problem. Psychotic. Primping. Pathology. Pheromones. Place. Punishment.
PRISON.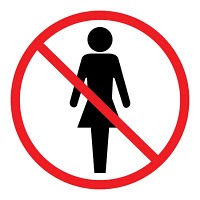 THREE IDEAS IN JUSTICE REFORM FROM OCTOBER 3 – 9, 2016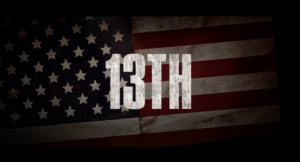 HUGE BUST: Eighty people took a collar – including 18 guards and 35 inmates – in a corruption probe into a Maryland prison that found C/O's were arranging to smuggle contraband like opiate-substitute Suboxone and cell phones from outside. The C/O's then tried to get inmates to stab other inmates who reported the ring. I am floored.  – Only 80 people?
HUGE LIST: 102 more sentence commutations by President Barack Obama. It fits. First black president frees the second largest number of people in history, after Abraham Lincoln.
HUGE HIT: Ava DuVernay's documentary "13th" premiered to the public on Friday on Netflix. Two things I learned from the film: 1) the Ku Klux Klan never used burning crosses until the movie "Birth of a Nation" used one as a cinematic device; and 2) getting arrested at civil rights rallies was never a by-product or accident of the protest. It was the purpose, black people's meeting their worst fear: being arrested by white people. It's a worthy watch. I thought I knew most of the history of incarceration but I don't. Also, the juxtaposition of clips of Trump supporters beating black protesters with clips from years ago of mobs beating up black men says too much about this election.