Not Unusual Enough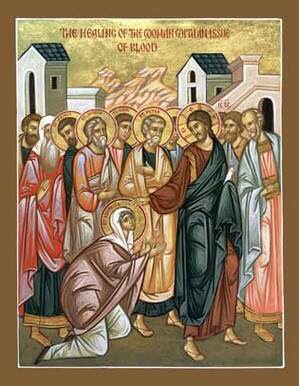 "I mean, I'm basically biblical at this point," I said, referencing the hemorrhaging woman cured by Jesus in the Gospel of Mark. Like her, I had been bleeding for years at this point and I was begging for help from the OB-GYN, Dr. Fetal Pig, who is far from divine, and I couldn't have grabbed the edge of her lab coat without being re-arrested.
No one can convince me that Fetal Pig doesn't drive home – to the closest high school biology laboratory – in a jar of formaldehyde. I have no place to criticize anyone else's looks, but F. Pig, MD is an appropriate name for the prison's rug doctor because she is a chauvinist, blindly loyal to her own, to the establishment and clearly unconcerned about female inmates' health. If I hadn't made advance plans for procreation years ago, I would have been so scared about my reproductive future that I would have dissected her myself even though I am not given to violence, especially against scholastic subjects.
"Everything is fine," she said peering through a microscope at my crotch samples. "You must be spotting from stress."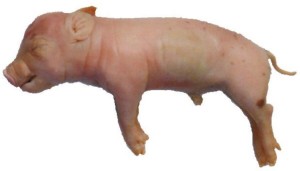 "For two years? I'm spotting from stress for two years?"
"How long have you been here?"
"Five years."
"See? That's why. It's a stressful, stressful place."
"I mean…shouldn't I have been spotting for five years then? Why did it start after three? It's not like regular menstrual blood. It's more dilute."
"It's just spotting," she announced after she turned from the microscope. "Nothing to worry about."
I left her office and continued to diaper myself as I had been for almost 24 months. Whipping the adhesive backing off sanitary pads and liners, leaving wrappers everywhere, I wondered why any man would ever want to be a woman, remembering how another prisoner, Bradley Manning, the army private sentenced to 35 years in Fort Leavenworth for leaking classified government files, had been calling himself Chelsea lately, saying that Manning is no man at all, but transgendered male.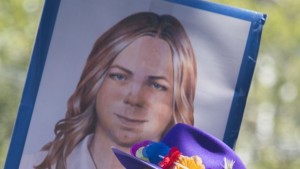 From prison, the only place where such a statement like "She's a boy" is easily understood, a place where gender and biological sex run away from each other, Manning says he has been "a woman since he was a little boy." I read in the paper that the private sought to receive hormone therapy to bud Chelsea's new private parts and may eventually seek gender reassignment surgery. Chelsea can refuse to provide the crotch samples I had so willingly surrendered but rather tell them: "Take it all!" And the weird part, I thought, as I papered up my private parts, was that Chelsea might actually get the the hormone therapy while she's incarcerated.
Federal courts have held that the Eighth Amendment prohibition against cruel and unusual punishment requires individualized assessment of whether a prisoner needs specialized medical treatment. For transgender inmates, men who aspire to bleed like I do, and others diagnosed with gender dysphoria, assessment and treatment might include the hormone therapy that Chelsea wants because, according to the courts, lack of such therapy for the transgendered male causes depression, self-mutilation and suicide attempts.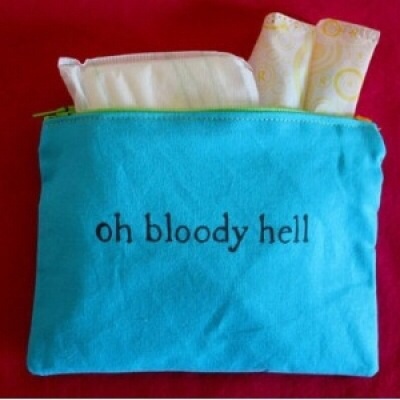 The idea that Chelsea Manning might get hormone therapy and a whole new chasse wouldn't twist my panties at all if other prisoners saw their Eighth Amendment rights protected. I'm bleeding to death but I get nary an extra maxi-pad. My roommate's femur juts out from her hip at a 45 degree angle; then her tibia angles in at 45 degrees because her knee needs replacing.  Her surgery has been cancelled because she was supposed to parole but then she didn't parole so she hobbles down the prison walkway. Doctors cut every nerve in the shoulder of an inmate here who underwent surgery at UCONN Medical Center for a rotator cuff injury.
But Chelsea Manning might get bigger boobs than mine because of hormone therapy when I might be dying? The framers of the Bill of Rights are flipping in their graves and grabbing their balls as I list the examples of real Eighth Amendment violations that will continue to be ignored because they don't have Wikileaks case or a politically-charged condition like gender dysphoria. I don't begrudge her the hormones at all but I think this is improper correctional triage.
During a meeting with one of the facility docs to review recent lab results on my thyroid function, Dr. Crayfish scrolled up and down the computer profile for inmate lab results and asked me:
"Do you know there's been blood in your urine since September 2011?"
"No.… It's 2014."
"I know but each urine since then has big, big hemoglobin in it."
"Well, I've been spotting. Fetal Pig has examined me several times and she said…"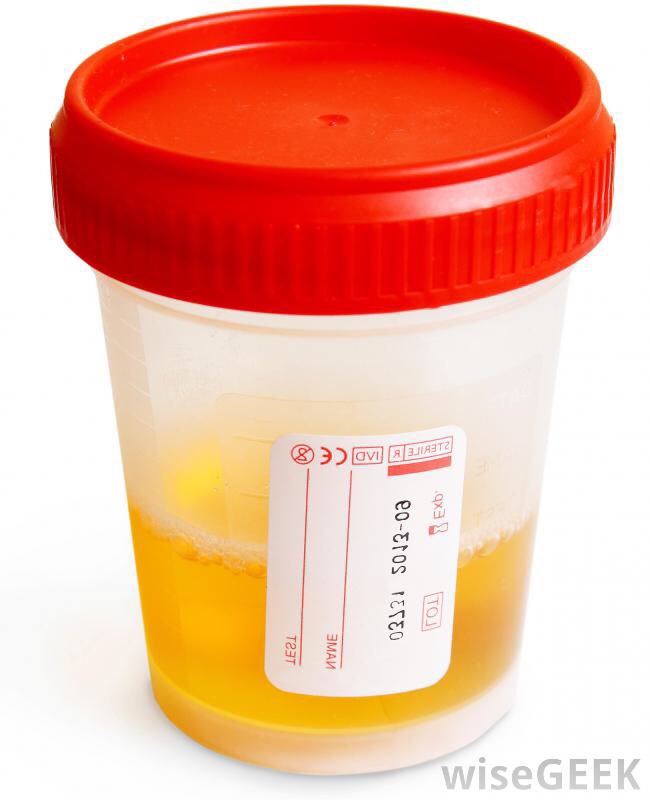 "When did you start spotting?"
"Two years ago."
"No, the blood in your urine started before the spotting."
"Is the blood in my urine the spotting itself? Is that what you're saying?"
"I'm saying that this needs to be checked before you leave [the facility]."
"Why hasn't Fetal Pig informed me of this?"
"Oh," he said as if his answer was easy and rational. "Urinalysis is always at the bottom of the lab profile. You have to scroll down, like forever, to get to yours because you've been here so long." I knew what he meant: no one bothered to look. To him, this was normal and acceptable.
When one considers what constitutes an Eighth Amendment violation it's a wonder that anyone even bothers to make a claim of cruel and unusual punishment. The legal standard is deliberate indifference. It's like an intentional accident, calculated coincidence or a planned fluke; even in theory, the standard isn't real.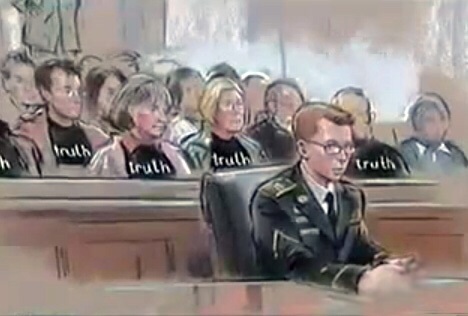 To prove that allowing me to bleed like this violated my constitutional rights, first I would have had to prove an objective element of my claim "the serious medical need" that went untreated – which is next to impossible because Fetal Pig was downplaying whatever was wrong with me and writing in my chart that I was fine. I could never provide evidence that whatever I'm suffering from now is anything in particular.
Second, I would have to prove that Fetal Pig knew about the blood in my urine and consciously disregarded it. I know that Dr. Pig didn't know about the blood in my urine because, as Crayfish said, it was way at the bottom of my lab profile. This means that my claim of cruel and unusual punishment would fail. But Chelsea's claim has a chance.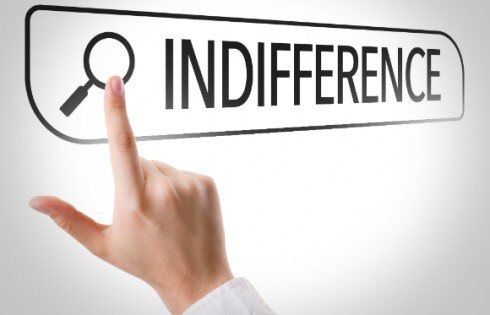 The fact that Fetal Pig should have known, should have used her tiny hoof on her mouse to scroll through all of my lab results but failed to do so, would not matter in an claim of cruel and unusual punishment. The fact that I was later diagnosed with a urinary tract infection that they could have found and treated earlier is not an Eighth Amendment violation by itself; it's only malpractice.  And that's okay because this is a prison; correctional medicine expert Michael Puisis said that prisons hire doctors who "would not be acceptable to practice in a free-world civilian sector."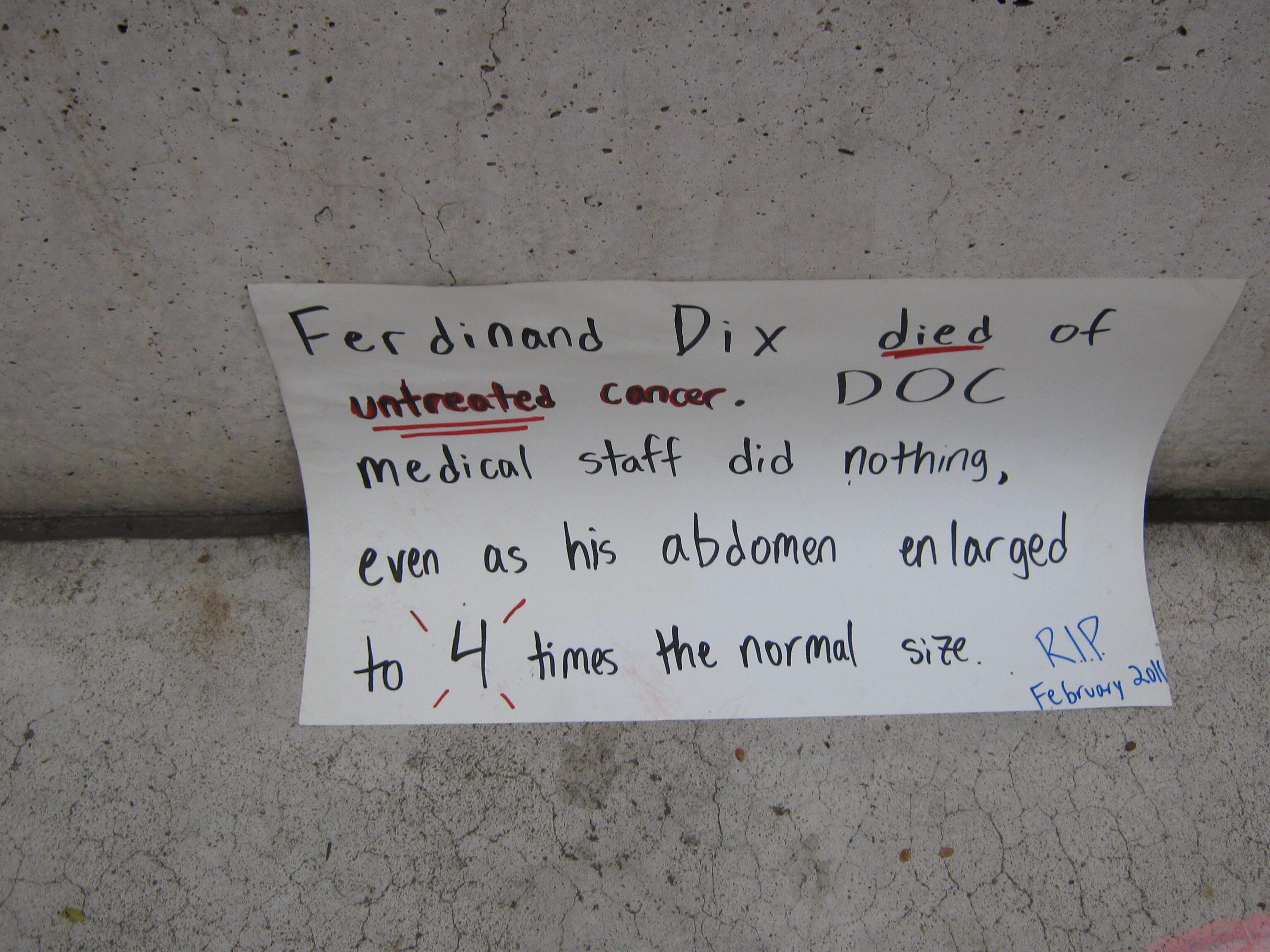 Deliberately indifferent is how correctional medicine is practiced; it's the norm. In fact, the apathy infects so much of correctional health care that proving it in civil court is almost impossible since evidence in litigation usually points up the digressions, departures from the norm, not the norm itself. There's no deviation from the standard of care here because there is no standard of care. Malpractice is so pervasive that it doesn't exist in a correctional setting.
I guess the lesson still awaits Chelsea that something else leads to the cruel and unusual badness of depression and self-loathing: incarceration itself, especially the mundane medical mishaps that happen apart from sex changes. No matter how badly they handle Chelsea's unique medical concerns, it will never be an Eighth Amendment violation that can free her from confinement. Even getting the hormone therapy won't be a divine cure. She – like the rest of us – will still live in cruel circumstances that are not unusual enough.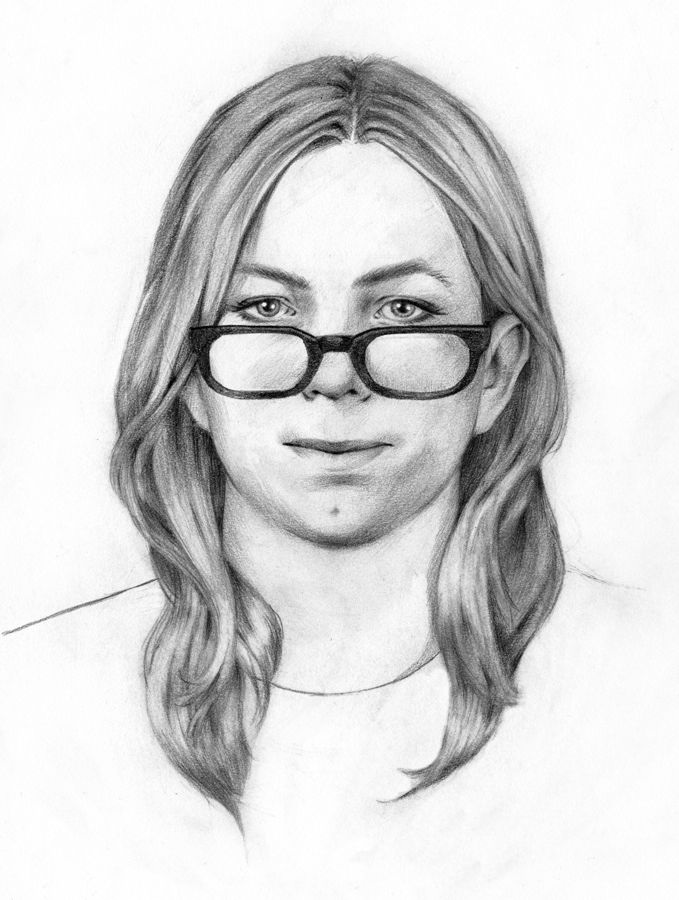 READER POLL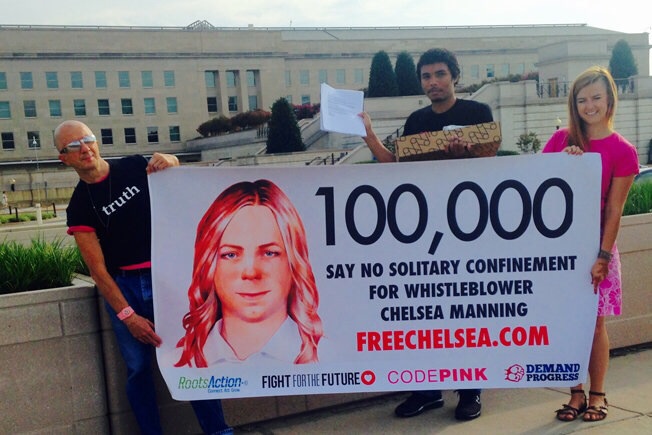 From the Guardian: Chelsea Manning Found Guilty but Spared Solitary Confinement
Chelsea Manning was written up and received a 21 day sanction of loss of recreation privileges for possessing contraband and allegedly disrespecting a guard, along with tossing a mustard packet.

Loading ...