Broken Sorter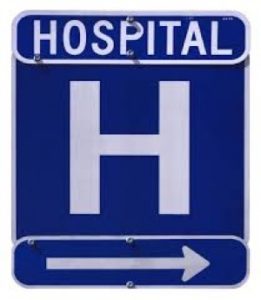 I cringe when I hear post-Sandy Hook plans, plots and promises about mental health treatment: expanding access' and 'removing barriers' and 'stricter laws involuntary commitment.' I shudder at the phrase 'treatment-based approach.' That's the worst. That shit scares me.
My parents have committed me involuntarily to psychiatric hospitals on seven occasions. Each time I was admitted, I posed no danger to myself or others. My parents even concede this now even though they pushed for the admissions at the time. They were trying to wring out a mental health defense from my situation – one I never wanted.
On the one occasion I was a danger to myself – the despair of fighting the charges made me so despondent that I wanted to die – no one referred me for any treatment.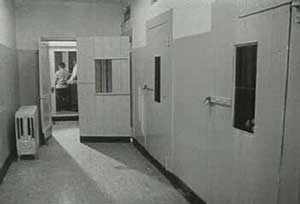 I didn't really understand how broken the psychiatric sorter was until Selly moved into my room. She was serving an 18-year sentence for stabbing her boyfriend 38 times after being released from a psychiatric hospital – over her parents' objections that she wasn't safe to leave.
The requirement for someone to be hospitalized involuntarily is dangerousness – to oneself or to others – and clinicians' ability to assess it is notoriously bad, as my and Selly's experiences demonstrate. Even the Supreme Court of the United States has acknowledged shrinks' inability to know who's dangerous.  In 1983, in Barefoot v. Estelle, the Court wrote  that even the American Psychiatric Association hadn't conceded  "that psychiatrists are always wrong with respect to future dangerousness, only most of the time."
Hospitalization isn't about medicine and care; it's about power. How else can anyone explain a system where people who want treatment don't get it and people who get it don't want it?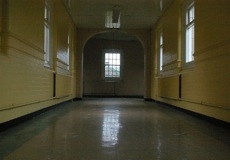 On those occasions that I sat in the Yale-New Haven Hospital's emergency room as a vestibule to the locked hallway of the hospital, New Haven's most esteemed psychiatrists unlocked the doors for others – usually men – who days later would appear on the news for some violent altercation, usually a robbery. From the hospital, I would recognize their mug shots, their necklines decorated with different collars and colors than the pale blue, patterned gowns we all wore after we were forced to fork over our clothes. I had to keep my gown, whereas others who traded their johnny-coats for sweatshirts and jeans left to hurt people who ended up in the same ER that had just certified their assailants as safe.
A bearded man whom I watched walk out of the psychiatric emergency room holding area ended up seated on the couch next to me, finally admitted as a danger to himself after he tried to slit his own throat. A choker of black, spiny sutures spanned his neck in an area that ER nurses had shaved to free the surgical field for doctors to save his life.
Until he actually hurts someone else, a patient's propensity for violence relies mostly on self-report or someone else's telling on them. People who report others for potential violence might have an agenda in seeking someone's psychiatric admission. My parents ratcheted up my 'symptoms' with little to no regard to how these experienes would traumatize their daughter and invite scorn for the rest of her life.
Others fear stigma so much – Nancy Lanza might fall into this category – that they actually become reasonably wary of psychiatry. They minimize and downplay symptoms – I can just see what would have happened to me if I refused to leave my bedroom for weeks and asked for a gun for my birthday – and these people don't see the inside of a psych ward…and then they go off and hurt someone else.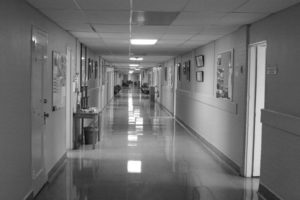 Besides, who's going to believe someone who walks into a hospital and says he's planning on mowing down some second graders? I've watched these clinicians. They would have sent Adam Lanza home with a diagnosis of histrionic personality disorder and attention seeking behavior. No one who's going to do these dastardly deeds announces it beforehand. They con the nurses and the docs into buying their stories of stability so they open those sliding glass doors leading to the sidewalk and opportunities to explode.
Increasing the number of psychiatric admissions, either through passing new laws or striking fear in the hearts of psychiatrists will likely increase the number of people like me whose doctors hear amped up reports of illness and we will take up space in hospitals, edging out the entry or stay of patients whom doctors really need to keep against their will in order to prevent violence.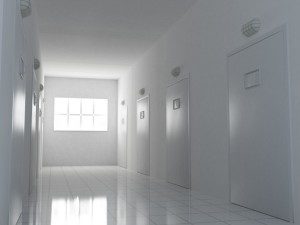 We try to medicalize violence after these national tragedies as I have taken special notice since I've been here – the Tuczon Safeway supermarket shooting or the Aurora, Colorado movie theater massacre because gun laws' loopholes circle, curl and coil around reality. The only thing that 'expanding access' will do is return to us the mirage of control, the illusion that these doctors who can't sort the sick from the silly, the dangerous from the slightly damaged are going to keep us safe. They can't even keep the right ones in the building.
Since December 14, 2012, I've wondered what the psychiatrists would have done if Adam Lanza appeared in the ER beside me. Would I have watched his back as he walked out, clad in the colors of death while I remained?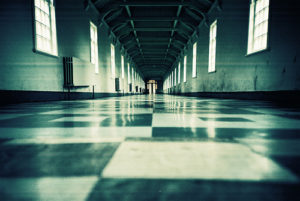 THREE IDEAS IN CRIMINAL JUSTICE FROM DECEMBER 5 – 11, 2016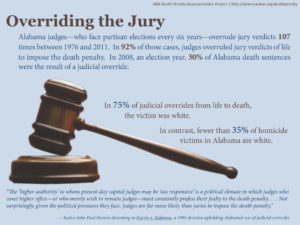 He's back in their arms again: Dylann Roof decides he wants counsel for the guilt phase of his trial for shooting and killing which included the introduction of a videotape where he straight-out confessed to police. Probably could have handled this part himself.
I don't know which is worse: the fact that it took 13 minutes to kill someone who coughed and heaved in what is supposed to be a fast and painless death or the fact that the state of Alabama allows its judges to overrule juries that decide on life in prison without parole. That's what happened last week.
The New York Times ran a great piece inspired by a new report released Friday by the Brennan Center for Justice at NYU School of Law on how decarceration efforts will never work unless they embrace people convicted of violent crimes  – ones who are rehabilitated, of course. The piece examines the sentences of four real crimes and has an interactive component where you can weigh in on how much time you think a particular defendant/prisoner should get and see how many respondents agreed with you. Try it here.