You Are What You Own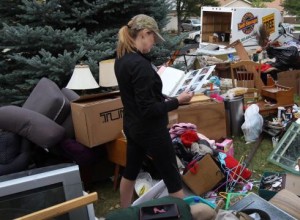 It must be easy for women who end up in prison to forget their pasts. So many of them come here after an unexpected arrest and all of their family photos, important documents, letters from parents before they passed – all of their momentos – get chucked along with their cookware, clothing and furniture.
When they leave the facility and track back to the angry landlord who evicted them they find out that all the pieces of their lives have fallen victim to a court order and incineration. Lady Justice just vacuumed up the only trail left of their lives.
This, of course, applies to the women who owned these items in the first place. Many don't. The only evidence of their existences is rap sheets, bad debt and victims, not christening gowns and photo Christmas cards.
Prison's like a dry run of You-Can't-Take-It-With-You lesson because you can't have anything from home. I'm reasonably attached to my possessions, as well as keeping track of them ever since my father threw out a twice-worn pair of Joan and David loafers when I was in high school. The reason? They were on the stairs and I wasn't wearing them. He wasn't punishing me for abandoning them on the passage between the floors of the house. He saw them and noticed that I wasn't wearing them – two very good reasons to discard any useable article of clothing – so he tossed them. Unlike his eldest daughter, he is thoroughly unsentimental – as well as disorganized – and will bulldoze any living quarters to the local dump without hesitation, like landlords do to the other inmates.
Going to seg is a dry run of the dry run because other inmates pick at your things, taking what they like before anything reaches a property officer's hands.  Then she culls out everything you're not allowed to have, all your contraband. It's like having someone pack up everything in your home while you're away and, when you return, everything that remains fits in a shopping cart. Even when inmates leave the facility, departure distills years, even decades, into baggies. Sometimes all you own after eighteen years can fit into a purse, like a small Prada mock-croc that had better be in my closet when I get home.
Because I can't see my life in possessions from here, I spot check over the phone.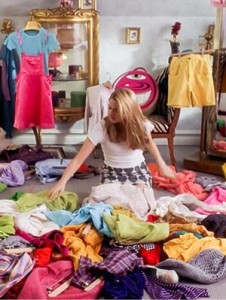 "Where are my yearbooks?"
"Is all of my field hockey stuff still there?"
"Did you take all the papers out of my car when you picked it up [from the parking lot behind the courthouse when I was sentenced surprise party-style]? DON'T FORGET THAT'S EVIDENCE!"
My parents always promise yes, but the proof of the pudding is in the actual inventorying. Which I won't get to do for years.
Having all of one's possessions swooshed away is standard for natural disaster victims, but for woman-made disasters, the guilt and the trauma that flow from telling your children that you have none of their school pictures – and all because your boyfriend was selling heroin out of your living room to an undercover cop – must be overwhelming and indelible.
No one saves mementos of dark times. The baby clothes, the wedding albums, the Christmas ornaments corroborate our memories, our knowledge that our lives were good once. And might even be good again one day.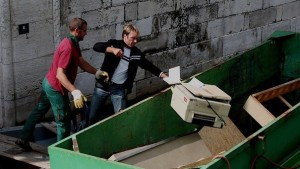 That's why sentimentally-valued stuff probably means more to a prisoner than to others. We've grown accustomed to evidence against us. But those mementos are evidence for us, in our favor, proof of why we should start liking ourselves again. When someone tampers with that tangible witness of our worth, we can't even make a case for ourselves to ourselves. Even less can we do it to others.
For me, it's one of the worst scenarios to witness when an inmate comes in. The hiccuping sobs and wailing about all the tender belongings that can't be saved. With some confidence I can assure a crying inmate, tears falling on denim pants so news they're still waterproof, that her lawyer will call, that she has a chance at trial, that her kids will come to visit, that she'll be home one day.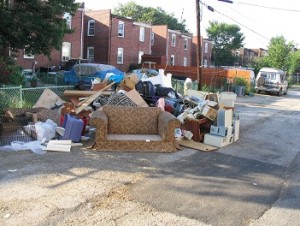 But the holdings that make a home will be gone, I know. She knows, too. It's futile to attempt to convince her that her landlord will save her property. He'll sell what has real value and chuck whatever has emotional value. The support for the idea that a third party values your life enough to save your property is flimsy, especially here, in a place that, by its very purpose, devalues your life.
All I can do for these women is pat their backs and serve a generic "It will be alright." An acid-like burn spreads in my chest when I have to say that because I know that I wouldn't be able to handle the knowledge of that kind of loss. I also hate having to admit that I am lucky that my parents hold my stuff and allow me to call and ask questions like:
"All of my awards and my Princeton sweatshirts are still there, right?"
And they answer:
"Yes, Chandra. Where would they have gone?"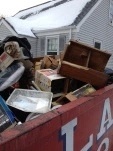 THREE IDEAS IN CRIMINAL JUSTICE REFORM FROM APRIL 4  – 10, 2016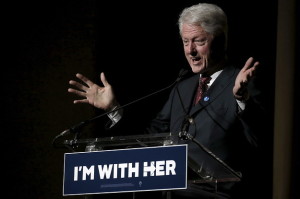 "I don't know how you would characterize the gang leaders who got 13-year-old kids hopped up on crack and sent them out on the street to murder other African-American children…You are defending the people who kill the people whose lives you say matter. Tell the truth!" is what former President Bill Clinton yelled at Black Lives Matter protesters on Thursday in Philadelphia where he was campaigning for his wife. He #sorrynotsorry-ed the next day. I disagree with this whole Blame-the-Clintons attitude when it comes to the country's incarceration problems. The former president's 1994 crime bill could not have predicted trends in the black market of illegal drugs and how privatization would impact them. Sometimes even well-intended policies go wrong. The challenge is to correct those policies when the evidence of their impact appears.
President Obama has deported more illegal immigrants than any other president, usually because they have been convicted of aggravated felonies. But the deportation always comes after we spend thousands to incarcerate these people. Why don't we deport them before we spend all of this money on housing and feeding them? This never made sense to me.
Does it make sense to raise the "felony theft threshold" – the amount that needs to be stolen for the crime to be considered felonious? As someone who bunked with several serial "boosters" (shoplifters) I don't think the threshold matters. Unless rehabilitated properly (which no one, including me, knows how to do) they will continue to steal small items and get their sentences enhanced under persistent offender statutes. It won't make difference if you ask someone who's been inside.