Throw Scissors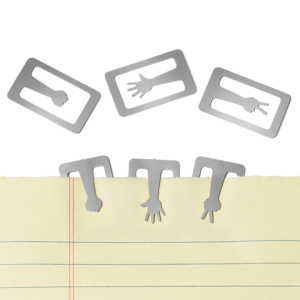 Scales symbolize justice because interests compete; one consideration can outweigh others.
It's a classic problem in here: pitting an offender convicted of a serious, violent crime who has completely rehabilitated herself and poses no risk versus a repeat offender convicted of non-violent crimes who clearly will never reform herself. It's all good to spank the shoplifter and bury the one who opportunes the use of a body bag, except when the shoplifter leaves a trail of failed deterrence and she lands in lockup for the same thing again and again. Eventually over 100 times.
Who do we let out? The Career Girl, someone who guarantees her promise of more victims or the woman with a single Whopper crime who will never do so much as change lanes without the proper turn signal if she were released? On paper,  Career Girl seems to win. But on scales, Whopper weighs in strongly.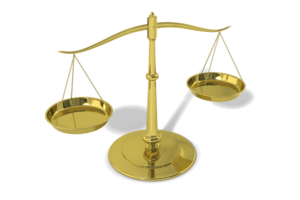 I see it every day. Whoppers stand-by as recidivists sing "I'm on a count-down!" – nearing the last day of her sentence. Everyone on this compound – including herself – knows she will screw up again. She worked while incarcerated because she was required to, but she did nothing to edify herself  – college courses, trade certification, nothing. She attended an accountability class on victimization and emerged believing that ripping off big-box stores hurts no one because she "doesn't steal from people." In fact, she considers shoplifting not only victimless but noble.
"I steal from the rich and give to the poor," she declares, proudly defending a ream of a rap sheet and her choice of fences.
"Who do you give the money to?" I asked her once.
"Myself." She was indignant.
The guards agree with her; they know her from her numerous returns over the years.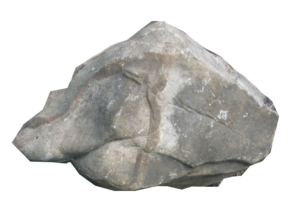 "You've never hurt anyone," they reassure her and come together into de facto defense teams, talking each other out of writing her tickets to accomplish her early release as early as possible.
And she leaves behind the Whopper, convicted of felony murder for a burglary in which the homeowner died. She took college classes, has become certified in safe food service, commercial cleaning, cosmetology, all of the prison school's meager offerings. Whopper acknowledges her direct and collateral victims and admits:
"My crime is horrible. I would do anything to rewind my life to that day."  Remorse and regret tug her face downward each of the fourteen thousand, six hundred days she's serving. She'll never be released even though her supporters and critics agree she'd never reoffend. Wouldn't she be a better candidate to be cut loose?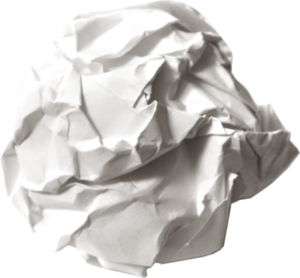 We never anticipate a fall in perfect balance, like this, a total tie, like a flipped coin that lands and stands on its edge. The method we use to make decisions is looking, watching for the essential tip that indicates Lady Justice's favor, the way things should be. When we don't get a glimpse of it, when we do land in equilibrium, we're supposed clear off both sides, let them both out. But we don't do that in corrections.
We need to chuck the scales and come to understand justice is like Rock-Paper-Scissors. Punishment is the rock, deterrence the paper because – examples are made big and wide not in courtrooms but in newspapers – and rehabilitation the scissors that sever an offender from old ways. In the game, none of the three trumps both of the others; it's the nature of the game that each one's power matches its vulnerability. Punishment can thwart rehabilitation just like the rock breaks the scissors. Rehabilitation can reform someone, cut through the paper, to the point that she's an example to follow, no longer a cautionary tale. And deterrence should be able to counteract punishment the way paper covers rock, but it doesn't.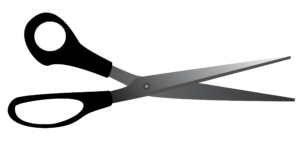 In real life, when paper covers rock, it just blows away in a few minutes. Rock always wins, definitely against scissors – that's the plan – but also against paper. And in the game, you never know how other players' fingers will gather. In real life, though, you know who's shooting what and who will win. No matter how sharp – or, in the case of Career Girl, how dull –  your shears are, punishment overtakes the game. Rock busts the scissors, punches through the paper, and shatters the scales. Everything else in the system breaks but retribution never even gets chipped.
I see Whopper when Career Girl discharges and say:
"Rock always wins."
I have no idea whether she understood what I mean. But she throws scissors:
"Oh, they got crack up in here? I don't want no part of that shit. My dirty days are over," she says, losing again.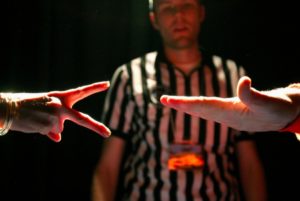 THREE IDEAS IN CRIMINAL JUSTICE FROM APRIL 24 – 30, 2017

President Trump attended a 100-day rally in Pennsylvania where his supporters chanted, again, LOCK HER UP! Since the election is over and Hillary isn't going anywhere, let's look at three cases from this past week for real-life examples of women who are about to get locked up.
In Louisiana, two teachers were arrested for bullying one of their own students – even telling her to take her own life – encouraging classmates to fight each other and threatening to fail other children who complained. For that, the two women are charged with "malfeasance in office, intimidation and interference in school operations." I don't know about you. but I didn't even know that 'interference with school operations' was a crime. The statute that made it so was undoubtedly designed to be used to charge students who didn't really commit a crime on school grounds but whom administrators wanted to expel, and a criminal charge could underpin that administrative action. These teachers might run into students who have flowed through the school-to-prison pipeline, aided by the same penal law that landed them in cuffs.
In North Carolina, an Army vet was arrested for shooting her dog, five times at close range, after tying her pet to a tree. The video was posted on Facebook. The dog was her emotional support animal, assigned to her for a diagnosis of PTSD and other mental health complications stemming from her service to her country. The State of North Carolina includes "Veteran's Courts" in its judicial system. They're designed to handle crimes committed by veterans who have been traumatized by military service.
A woman in Maryland was arrested for first and second degree assault after an argument broke out in front of her house and she went inside, retrieved a machete, and came out and allegedly threatened someone until the arguers dispersed. She didn't touch anyone with the large knife. If she had come out with a gun, Second Amendment supporters would have been on her side. Is it acceptable to come out one's home with another weapon to create one's own peace?
If you were a prosecutor on these cases, how would you proceed? What if you were the judge? Those decisions you envision now happen in the hundreds every business day around the country.