Proof Through the Night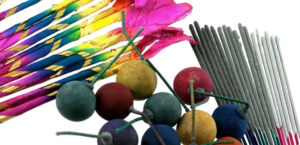 An elderly inmate walked by. Wiry greys. Careful gait.
LH:                   Fuck that old bitch.
Chandra:         Who? Linda? You know, she's a pretty good writer. She's in my poetry class.
LH:                   What's she write about?
Chandra:          Umm, a pretty good one about memory, longing and a red watering can.
LH:                   A what?
Chandra:         A watering can.
LH:                   What the fuck is that?
Chandra:          It's a container that people use to water flowers. Has a spout.
LH:                   You know what she did?
Chandra:          Her crime? No. I don't.
LH:                   Her cats. She put firecrackers in they assholes.
Silence.
LH:                   She lit them shits, too.
I've spent the last six hours unable to sleep, in deep introspection, trying to pinpoint exactly what's wrong with me that I assumed they were lit because not lighting them would be crazy.
THREE IDEAS IN CRIMINAL JUSTICE FROM JUNE 26 – JULY 2, 2017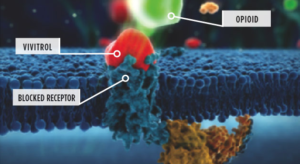 Vivitrol is the big buzz now with ProPublica's recent attempted take-down of its manufacturer, Alkermes, because of the money the company makes ($1000 per shot) and the money it's spends on lobbying ($430,000 so far). I would estimate that a third of all methadone and suboxone goes to people who don't have prescriptions, sold by people who do have scripts. The bottom-line is that, to the extent that Vivitrol doesn't get anyone high and can't be passed around, it's probably preferable to any other opioid antagonist.
A study out of England found that treatment programs for people convicted of sex offenses actually increased the rate of offending, particularly when it came to images related to children, i.e. kiddie porn. It was actually group therapy that was the problem; collecting people with these problems in one area and requiring them to talk about it allowed them to exchange tips on dirty deeds. This study might get some attention in attempt to make sex offenders look incorrigible but where it definitely won't get attention is the fact that it shows that keeping criminally-minded people together – in jail, in prison, in some mandated group therapy session – you run the risk of expanding their criminal horizons, not correcting them.
You can watch what Washington Post writer Radley Balko  calls the "rise of the warrior cop." With words from Jelani Cobb, The New Yorker posted video from police training that aims to create a "conditioned response" amongst police officers to kill. If you're not law enforcement, this is what you're up against.