Probable Pause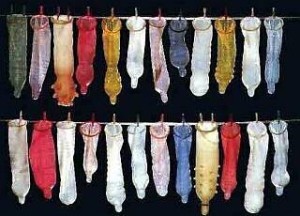 The "probable cause" standard for arresting someone dips lower and lower each year.  The legal standard used to be that it was as likely that a suspect committed a crime as it was that she was innocent, a 50-50 split on the cops chances of catching the right woman.  Now what you have on – or have on you – can collar you for prostitution without money or sex in the offing.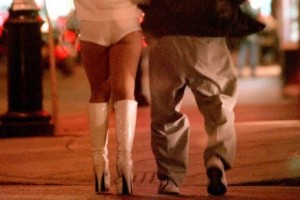 In five-plus years of incarceration, I have encountered hundreds of women accused or convicted of prostitution.  Even though they all wear the same outfit as I do when I interact with them – "uniform of the day" of baggy blue jeans and a burgundy T-shirt – I always envision them wearing the same thing when they work:  a sequined miniskirt, thigh-high stiletto boots and a cropped jacket made of faux fur.  I have succumbed to the celluloid stereotype of the streetwalker myself, as broadminded as I pretend to be about depictions of prostitutes painted with a broad brush.
Ginia Bellafante's April 7, 2013 "Big City" column in The New York Times reminded me just how much we rely on clichés to make decisions.  Bellafante reported the story of Yhatzine Lafontain, a man falsely arrested in Queens, New York for prostitution simply for wearing "a jacket, a short dress and heels," attributing Lafontain's false arrest to the stop-and-frisk vortex circling New York's five boroughs.  It's no slippery informant tipping off NYPD to make these prostitution arrests, but people's clothing ensembles.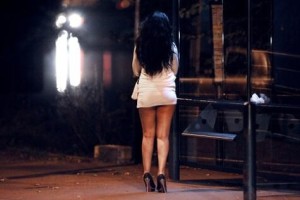 Everyone is guilty of depending on stereotypes whether we cop to it or not.  We expect terrorists to be swarthy, turban-wearing Middle Easterners.  We assume dorky-looking Asians to be brilliant.  Every spurned woman is a stalker and any poor soul afflicted with mental illness and messy hair is planning a rampage killing.  Anyone walking a New York City street in the middle of the night with heels, a mini and a furry windbreaker?  That's a hooker in our minds.
The truth eventually wanders into our minds and aborts our pre-conceived notions, isolated examples like Mr. Lafontain that remind us that not only are these exceptions not the rule but sometimes the rule is not the rule either.  The thoughtful among us retain this information and prevent our stereotypes from taking action but police, those people discouraged from thinking and pushed toward profiling, march lockstep with careless classification when they make arrests for prostitution like Mr. Lafontain's.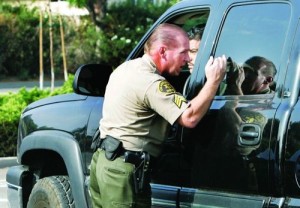 That 50/50 split that is probable cause is so easily influenced by our preconceptions and prejudices. It wouldn't be such a big deal if an arrest wasn't the kick-off it is to a years-long ordeal that includes arraignment, definitely pre-trial, possibly trial, probably conviction and unfortunately incarceration. Our country's crisis of mass incarceration has been set off by our misperceptions. Millions of people lose their freedom and billions of dollars are spent because of mistakes.
The question of whether or not to arrest someone for prostitution based on what s/he wears does not blend well with debates about profiling for terror or rampage killings because, regardless of profiling's efficacy, the events that police seek to prevent by profiling are deadly.  Collaring someone for prostitution doesn't save lives like that; at best, it's cock-blocking.  At worst, it is the most insidious mode of judgment, bumping the contents for the cover and it corrupts every constitutional protection belonging to a dude in heels.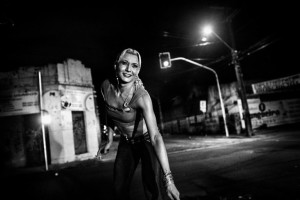 Some might say that preventing consummation of the deal between a prostitute and her customer can save lives because it prevents transmission of deadly sexually transmitted diseases like HIV and Hepatitis C, but people in the sex trade don't tote condoms like they used to, ever since police in large cities across the country used the number of rubbers someone carried with her as probable cause for a prostitution arrest.  Up to three prophylactics in your pocket when you're trying to cross the street?  You're just a slut.  Four or more?  You're a paid whore.  It's this ugly math that causes prostitutes – and everyone else – to leave the Trojans at home so they don't end up in cuffs.  So no, prejudice and profiling in prostitution save no lives; they just imperils them, even if several large cities' police forces have entered moratoriums on condom-counting as probable cause.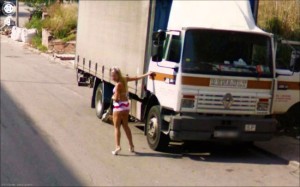 Besides, the streetwalker went inside years ago.  Prostitution transactions occur on the internet and then are consummated at truck stops, casinos or motels.  Or they happen in day spas that are really brothels with a steam room and a few manicurists.  See?  Stereotypes again.
Fifty years ago this year, two treatises on prejudice and stereotypes emerged as alarms about how we view gender and race:  Betty Friedan's The Feminine Mystique and Martin Luther King's "Letter from a Birmingham Jail."  One essential message contained in both was that reality – and justice and fairness – was beneath the surface.  Confining people – in jails or in society's imposed roles –based on appearances makes a mess and a mockery of every good thing we do.
These wake-up calls have sounded in our ears for half a century and, if Yhatzine Lafontain's arrest for his clothing choice serves as any indication, we still slap the snooze button to silence these alarms every time we charge someone with prostitution for what they wear.
 READER POLL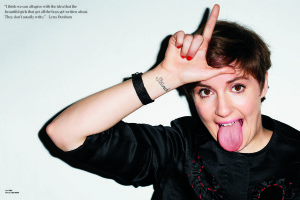 From feministing.com: Stay in Your Lane: We Don't Need Rich White Actresses' Comments on Sex Work
Advocates for LGBTQI sex workers basically told wealthier white women to shove it when they registered their opinion on Amnesty International's recommendation that sex work should be completely decriminalized. The reasoning? Rich white women can't really know the risks and realities of having to sell sex.

Loading ...