Likewise, I'm Sure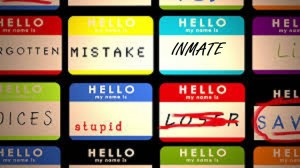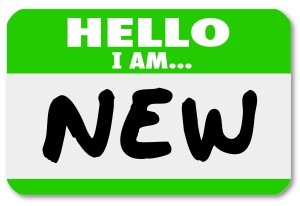 My roommate and I felt sorry for Reba when we met her. A CPA/soccer mom in her 50's, Reba landed in the assessments unit on the inside of the prison right as her son graduated from high school on the outside. Crying, she would flip photos of her children, freckly permutations of Reba. She posted on her cell wall shots of her daughter playing lacrosse like I did, wearing age-appropriate tank tops that were so different from the metallic miniskirts other inmates' daughters wear in their photos, bent over, exposing the backs of thighs that should never see sunlight because of their youth and their dimpling. Pictures of Reba's son were similarly dissimilar to the other inmates' sons' pics; Reba's son wore UnderArmor shorts while others' boys donned teal tuxedos beneath patchy facial hair, aside "pimp sticks" they carried to school dances. Unlike so many others at York, Reba had a decent, upper-middle class life with a husband and healthy, successful kids.
Until police arrested her for sexual assault on a minor for having sex with a 14 year-old boy.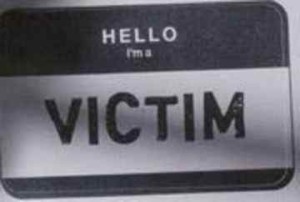 Reba swore to me and Sally that she didn't do it, that the boy had assaulted her. From personal experience I know that police are seldom right. When others tell me that all in their arrest warrants is not as it appears, I give them the benefit of the doubt. I felt terrible, though, about the impact of her case on her children regardless of its truth. And I worried about what York would do to Reba. Being upper-middle class and white in a state prison paints a perfect bullseye on an inmate's back. Mine has almost worn off because each hit flakes a piece away. But Reba's was wide, pristine and vibrant practically to the point of fluorescence. Sally – a nurse raised in Farmington, a wealthy enclave outside of Hartford – and I both tried to prep Reba as much as we could while she lived in our unit. Eventually she moved on.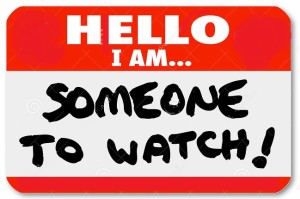 "Reba, is everything OK? You're all right?" I would ask her when I saw her and she would smile and say:
"Yeah, I'm OK. Don't worry about me."
"I'm worried about her, " I told Sally when I got back to our cell.
"We'll just time our lunches with her unit and we'll keep eyes on her," Sally said, somewhat resigned.  She knew that our line of vision into Reba's unit wasn't that clear.
But then gossip bulletins started running themselves in to us. Reba had her first kiss with a girl.
"No. A fifty year-old mother of three is not going to start kissing women in jail. Wait… Did someone force herself on her?"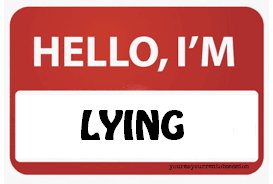 "No. She kissed her roommate, Dullman." Dullman is HIV+, here for murder and uses both of those facts to manipulate people: "I'm on my last T-cell. Wanna be on yours?"
"No. Come on. That is not true," I chided the gossip reporter whose only retort was:
"I'm just sayin.'"
The reporter was, in fact, sayin' the real dirt on Dullman's easy seduction of Reba. As Sally and I kept eyes on her, Reba had flings with other inmates and eventually landed herself a steady, Sienna. Sienna, too, has been convicted of sexually inappropriate behavior with a four-year-old. I assume that it had to be that commonality that drew Reba and Sienna together because Sienna looks nothing like the 14 year-old boy who is Reba's victim.  Sienna looks like an 11 year-old boy. At 24, she has zero breasts, no hips. If you saw her you'd expect that she's foreign to bikini waxes because she never sprouted public hair. She looks that young.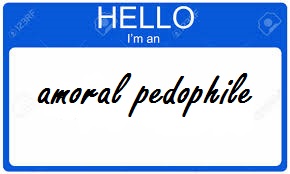 Involvement with Sienna is legal because she's in her twenties but involvement with Sienna undercuts any of Reba's claims that she did not intentionally fuck that little boy. If Reba were innocent, she wouldn't be fucking around like that in here. She makes the case against her after she's been convicted and sentenced.
Everyone thinks that because you're forgotten when you're in prison that you're not also in the spotlight. Prison isn't a grave; it's a stage. And the action goes on after the characters are introduced. The disbarred lawyer who denies that she manipulated her boyfriend to kill her brother-in-law? She claims she's innocent yet one thousand women and hundreds of C/O's watch her manipulate other inmates every day. The only method of interaction she understands is manipulation. Whatever faults there are in her case – maybe there are many – shrink next to the guilt of her behavior in here. When  you meet her, she presents a different story, a different person entirely, like her introduction is her identity. I've learned that guilt doesn't come out during a trial; it comes out during the punishment.
Sex offenders are penal piñatas; everyone loves to get a whack at them and see what comes out. I suspect that they suffer more in a men's prison than they do here. Women and C/O's, even the allegedly even-tempered counselor, toss scorn at them rather than throwing punches.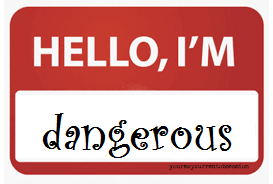 I can't blame them. Some of the female sex offenders' stories are severely twisted. One put her younger brother out to stud to try to impregnate her girlfriend. Another older woman performed oral sex on her five year-old grandson.
But other stories are less perverted than they are perversions of justice. These cases show up the hypocrisy of the criminal courts that leverage the strict liability of statutory rape laws. One sex offender here had intercourse with a fifteen-year old boy (age of consent in Connecticut is 16) who worked with her. A strapping young lad, he drove himself to work – alone – in his family's car and lied about his age, so she reasonably understood him to be 18.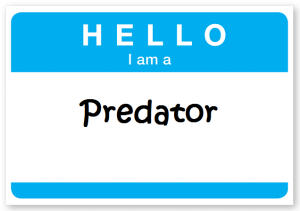 But after their liason, he left his cell in the car he drove illegally and his nosy mother read the sexts he exchanged with his perp. The mother then reported the tete-a-tete texts to the police claiming that her son had been "deflowered" when only females get plucked when they get first fucked. His mother also predicted to the court that he would never be able to handle a relationship with a woman. She left out of her report the fact that her lamb had been out, at age 15, drinking and tooling around in her Prius without as much as a learner's permit, lying about his age. The future of his relationships wasn't so hot before he met his plucker but now she's a sex offender inviting ridicule and contempt wherever she goes, even though all signs about him pointed north of the age of 18. This situation does not seem fair to me.
But Reba's does. No one's background excuses her from responsibility for her actions nor does anyone's pedigree incapacitate her from making bad choices. Even though she's had dalliances with other women, Reba's been with Sienna for years now, exerting a repugnant maternal-sexual control. Reba's family has money and sends her some of it while she's down and takes care of Sienna, fostering a dependence that allows her to pucker up with other inmates without infidelity's usual fallout. Even with no pimp sticks in her kids' pics, Reba keeps her pimp hand strong.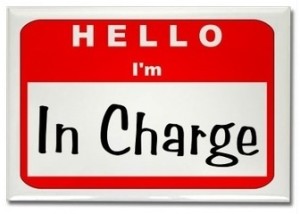 And it will grow stronger once she leaves because Reba learned how to manipulate entire systems in here, rather than just individuals. She usually does it to reverse the separations that squeeze between her and Sienna. Either Sienna will act up and go seg, landing herself in a different housing unit or a guard, realizing exactly what he is witnessing in the Reba-Sienna entanglement, moves Sienna out of Reba's building. Like a homing pigeon, Sienna always flies back to the nest Reba created by having sex with a child. Her flight path is usually drawn by a unit manager who has been nagged to the point of his own sexual confusion. No rehabilitation takes place for either woman.
It's not entirely the inmates' fault. Sex offenders require specific treatment that targets distorted thoughts about sex, anger and a lack of empathy, the triune behavioral curse that is aid to make pedophiles. But, to my knowledge, this treatment is unavailable here. In fact, a counselor once told a cellmate of mine that the "Sex Offender Class" that constituted her Offender Accountability Plan was offered on the outside, not in the prison because "there just [weren't] enough," sex offenders to justify running the course. I know of five here right now and I took a seminar in college that contained three students. There's enough enrollment here to run the class already but they don't do it, almost like their disgust for female sex offenders makes them leave them in their sickness, like their crimes are also their punishment. Maybe this is why sex offenders' recidivism rates are so high.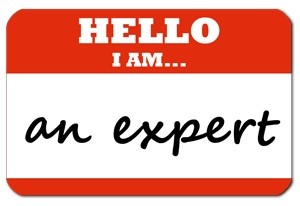 Besides most sex crimes are not borne of the offenders' wonky brain chemistry but really just disregard for other's rights and a focus on one's own immediate desires. The way that this prison handles Reba and Sienna – allowing them to live together in the same unit, permitting a consequence-free environment to cushion each of their transgressions – only hurts them and their victims, past and future.
Today when I saw Reba with Sienna I realized that I never met her at all.   I have lived in cells with almost one hundred different women and I walk a tiny patch of land with another thousand women every day. I probably haven't met one of them.
 READER POLL

FROM ABC NEWS: Mary Kay Letourneau and Vili Fualaau twenty years after their illegal affair, married with two teenaged daughters
Is Mary Kay LeTourneau a pedophile?
Of course she is. She had sexual intercourse with a minor child. (71%, 12 Votes)
Well...her behavior doesn't really match the pattern of a pedophile but she did get pregnant with a teenager's child. (18%, 3 Votes)
Not really. Sometimes love doesn't fit society's definitions. They are happy and their family is intact. We can't choose the people we love. (12%, 2 Votes)
Total Voters: 17

Loading ...