Joovee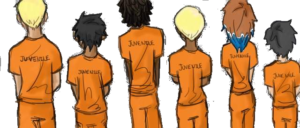 Anyone who has ever shopped for children's clothing knows that there are different sizing schemes. "T" denotes a toddler size.  "6X," a size unheard of in adult clothing, is slightly bigger for the child growing out of size 6 and "juniors" departments offer sizes for adolescents. Without an exact fit, parents try to find the best fit for the meantime until their children outgrow their clothes and need new ones.
We respond more to children's fitting rooms than their needs in courtrooms. We drape adult laws over juvenile offenders, always expecting a perfect fit that will last a lifetime. Now scientists and policymakers agree that juvenile sentences are like children's clothes: one size doesn't fit all.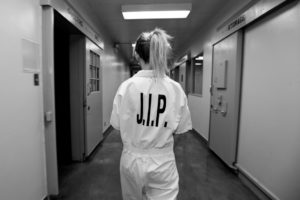 The "Second Look" legislation that just came out of the [Connecticut General Assembly's] Judiciary Committee would change the sentence modification laws for juvenile offenders,  allowing them the opportunity to have their sentences reviewed without the approval of a prosecutor after they've served a certain amount of time. many times children as young as 14 receive sentences of fifty years or more. Second Look legislation provides the opportunity for tailoring our punishments once we realize that juvenile offenders' sentences either never fit or don't fit any more.
The way they treat juvenile and youthful offenders in here shows they're different. The C/O's escort girls under 18 years old wherever they go: school (mandated for young inmates), meals (they eat alone in the large dining hall and return to their unit before adult inmates are released for chow). Little girls aren't treated like adults in the big house, but they are in the place that gets them here: the courthouse.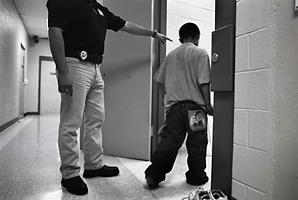 But the Second Look legislation is cut too small; it helps only those offenders who were under the age of 18 at the time of their offense. The age limitation flies in the face of the most recent neuroscience on the subject, specifically the fact that the part of the brain that governs judgment and impulse does not fully mature until someone reaches the age of 25. In their arrest warrants, police investigating crimes committed by women under  25 – particularly serious and violent crimes by those women – usually tell the stories against backdrops of adolescently dysfunctional behavior:  a co-defendant loser boyfriend who seduced them and induced them into criminal behavior, a complete and total devotion to him during the prosecution of the case, even though her "Co-D" is foisting his responsibility on her.
Even though most of the frontal lobe research embraced by the American Psychological Association indicates that every offender under 25 merits the same consideration in sentencing because their brains are still not completely developed, all offenders between 18 and 25 are left out of it. The law ignores the totality of the science it depends on. Despite this data, using an arbitrary cut-off, a numeric construct, namely the age of 18, perpetuates the practice of fashioning one punishment for a population based only on their ages and not what's appropriate for the individual offender.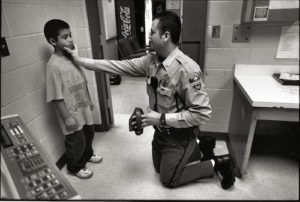 Connecticut isn't alone in being kind of wrong in doing the right thing for juvies. This new law would follow the Justices of the Supreme Court of the United States who, in their 2010 opinion in Graham v. Florida, declared the death penalty unconstitutional for 15 and 16 year-olds because their adolescent brain development lessened their culpability. But for 17-25 year-olds, execution is fine, even though the research findings say it isn't.
Juvenile justice considerations are usually pretty theoretical to me because I came to the can an old biddy. Neither I nor anyone I associated with was in trouble when I was a teenager. No boyfriend of mine brought me to criminal behavior on a date. However, I ran with a different crowd than these women. My friends, the boys I met, were all from the upper-middle class and were fixated on their futures, even the iconoclast on an opposing debate team who called in a bomb threat to a local school; he's supposedly a lawyer now. Redistricting ambition into the less affluent neighborhoods, the subsidized housing and the elusive culture that the inmates call "the streets" rarely happens. If I sprang from those circumstances, boys could have easily led me into bad business. Everyone credits her judgment for her clean history but, most of the time, it's just luck and economics.
Adolescent stupidity plays out differently in different dioramas – one with government cheese instead of Chili's quesadillas, one with a fire hydrant instead of a swimming pool, one with parents who wait in line for housing vouchers rather than stand on sidelines of field hockey fields – and will wreak different results. But even someone from the wealthiest, most stable family can make a sufficiently long list of stupid mistakes they made before age 25; an eighteenth birthday doesn't cut the list off.
In fact, I did most of my dumbest, most barely legal shit in college  – when I was 18 through 21 – the exact ages that this law wouldn't cover. Even if I had been arrested for any of my alcohol-fueled dalliances with the thought that I was edgy and cool for pulling reckless capers, my family would have reeled me out of this pit in the same way that legislators are trying to help the girls who are here now.
If I had suffered consequences for my stupidity and my family hadn't had the resources to help me, I'd have been as fucked as the young women in this place are. The kids are goofy but these young ladies are extremely focused on appearance: making uniform jeans tighter, wearing elaborate cat-eye black on their lids, erecting mazes of hair on top of their heads with curls, yet they're a little dour because, I think, they know that no one's coming for them. At 19, they're already too old to attract the right kind of attention.
Update: Photos here depict real juvenile offenders, the last four are pictures of 10 year-old boy who was arrested in Texas for marijuana possession, caught while copping for his mother who has a substance abuse problem and couldn't post his bail. AN ACT CONCERNING LENGTHY SENTENCES FOR CRIMES COMMITTED BY A CHILD OR YOUTH AND THE SENTENCING OF A CHILD OR YOUTH CONVICTED OF CERTAIN FELONY OFFENSES was passed into law in Connecticut after I left prison, in 2015. It still left out offenders aged 18 to 25.
THREE IDEAS IN JUSTICE REFORM FROM APRIL 3 – 9, 2017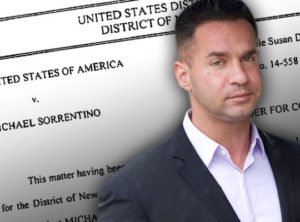 It was another numbers game last week, with some shockers.
The Washington Post reported that ninety percent of criminal charges brought by the IRS were false, based on an overbroad definition of "structuring" – the practice of splitting deposits, supposedly in order to dodge reporting requirements. Many of the deposits were made for legitimate business purposes. Makes you wonder if Jersey Shore reality star Mike "The Situation" Sorrentino who was hit with more tax fraud charges this week, including splitting deposits, is one of those victims of the IRS.
Twenty-nine cops killed themselves during the first quarter of 2017. Over 100 took their own lives in 2016. If suicides are just the tip of the mental illness iceberg, then how many more are psychotically depressed, chronically depressed, anxious to the point of jumpiness or traumatized to the point that they're dangerous to the rest of us, discharging their weapons when shooting isn't justified? It might explain why they want only cops to serve on juries in trials of cops accusing of assaulting or killing people by shooting them.
One of the 8 men scheduled to be executed in an 11-day death penalty bonanza in Arkansas has been spared. One of the remaining seven wrote for Vice News and the Marshall Project what it's like to wait for your execution date. Here's a hint: your death row neighbors call dibs on your belongings and prison staff actually cares that the clothes you wear to get killed fit your properly. I think it's a disgusting end to any life, even if it did end another's, if you ask me.