Hedge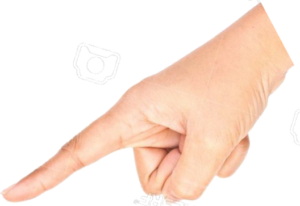 And though I be little, I am fierce.
I haul many pallets of food at work – 1600 pounds of frozen chicken or apple slices. The pallets weigh more than 11 times my weight but I can do it myself. I use a jack, of course, but when I pull it, it leaves me parallel to the ground as I tow with my legs.  If the pallet is really heavy – like 3200 pounds – I ask another work to push from the back. It makes it move more easily.
She uses only one finger.
One.
She – there's one in every crew – refuses to lend her considerable weight or even a full hand when I ask for help. She'll put one finger on the back of the load to push, as if that even registers. I might think she's trying to piss me off but that would require intention and effort and she's just too goddamned lazy to pull it off.
She used two fingers to bring into work a flyer, provided by her counselor, about the Federal Bonding Program, the Department of Labor's insurance program for companies that hire ex-offenders. If you hire one of us, you can get six months' worth of coverage for losses up to $5000. She showed it to me.
"So, like, these people will pay if I steal from my job, right?" she asked gleefully.
"Well, I guess. I mean, it depends."
"Yeah, but, like, I wouldn't have restitution, right? I'd just, like, do a tiny bid [sentence] and I wouldn't have no probation."
"I'm sure they'd order restitution to Travelers," I guessed. Why did I not just tell her she's wrong?
"Who's Travelers?"
"The insurance company that pays out on the policies."
"How'd you know that?"
"It's listed right here on the paper." I doubt she read past the reimbursement part. Goddamned lazy. 
"OMG, I'm telling people!"
Expending more energy than she has the whole time she's been here, aggregate, she bounced over to the break table in the corner of the kitchen.
"Yo! Listen! Listen up, yo! Just want everybody to know…they have this program, right? Where they pay for your restitution if you steal, but it's gotta be from a job. Bosslady says all you do is a skid bid when you use this program," she announced.
"I did not say that. Ever."  And I added. "Don't steal. You'll get caught." The lesson sounds as powerful as it was.
We complain that they're isn't more help for incarcerated people but we forget that any well-intentioned plan is no match for a mind so nimbly criminal that it can easily dance and slip through any possible loophole or policy flaw.
"Ma, this shows that they believe in us, right, if they willin' to pay for our shit? Right?" another worker asked me.
I've seen this a lot in here. Women who've been denied so much see any expenditure devoted to them as a sign of respect, or desire, or support.  Sex workers think that any guy who pays them thinks they're hot.  They think SNAP [food stamps] exists because other taxpayers are chipping in to help them out with favors they'll never have to repay. I hate having to break it to them that, even though they're people, they're just business as usual for others. Winning isn't getting people to fork over money, regardless of what they think of you.
"No," I sighed and tried to stifle my savage surliness. I failed.
"You don't insure what you trust. They should call it the 'This-Will-Probably-Be-A-Disaster-But-We're-Asking-You-To-Give-This-Unreliable-Person-A-Shot-And-We'll-Pay-You-When-We're Wrong-Program.' They don't believe in us at all."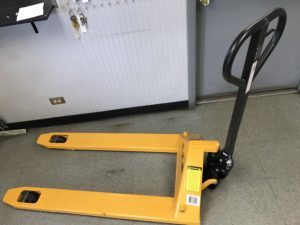 THREE IDEAS IN CRIMINAL JUSTICE REFORM FROM JULY 17 – 23, 2017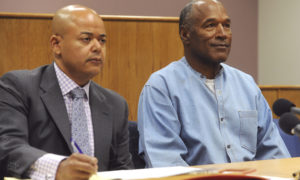 After a lengthy hearing where his victim offered to pick him up if needed (which is illegal since most states enter a standing order that people convicted of crimes cannot contact their victims, even with their consent) OJ Simpson was granted parole. After he secured four out of four parole board members' votes, Simpson was moved within Lovelock Correctional Center, to another cell, "away from other inmates," in protective custody. Let me be clear here: OJ is in solitary confinement. If you think the use of solitary is reserved for those inmates who break the rules, then let this be a lesson. OJ behaved enough to make parole and they still packed him in.
And my favorite part of the national obsession with his hearing on Thursday was when his attorney told reporters not to listen to the C/O, Jeff Felix, who wrote the book Guarding the Juice because the guard has a mullet. Watch it here.
In the Whole Truth, published in The Sun magazine, law professor Richard A. Leo draws attention to the problem of false confessions in this interview, saying "the real trial [takes] place in the interrogation room," where lying to suspects about evidence or possible sentences is perfectly legal (even though police have nothing to do with sentencing), and tapes of interrogation proceedings are rarely viewed by prosecution if they're even made. Leo theorizes that unlimited overtime pay incentivizes police to conduct prolonged interrogations that increase the probability of errors and  false confessions.
And yes, any discussion of criminal justice policy continues somehow to connect itself to our country's president who has been looking into pardoning himself, family members and close associates.  Donald Trump's lawyers denied he will pardon anyone because no crimes have been committed and they had better hope so, since everyone Trump-connected is still vulnerable to state charges. It's amazing that an administration opposed to justice reform might actually need it personally.