Catch Me if You Care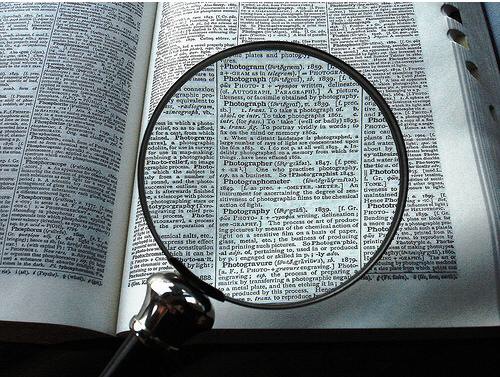 "Chandra, can I ask you something?" she asked me.
I had just completed 16 of the 18 hours that constitute a trip to court from prison. I was exhausted, filthy, baffled at how she knew my name and how to pronounce it. I wanted to say: "Not now" but it came out as "OK."
I had seen this woman leaving the prison the day before on "T.S."- transitional supervision, a type of short-term parole. As soon as she arrived home, an argument with her girlfriend erupted over a hair-dye kit and summoned the neighbors' attention. The neighbors called the police who took the fresh freebird back into custody, dark roots and all.
"Does your family send you money?"
Not this shit again, I thought. She's going to ask me to buy her something off the commissary because she gave away all of her property yesterday when she left…
"Someone told me they did," she continued without letting me answer.
"OK, so…" Why did you ask? I thought but my mental question was broken off by her continuing script.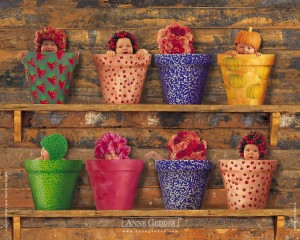 "Do they know anyone who wants to buy pictures of kids?" she asked.
Why would my parents or anyone they know want to buy pictures of someone else's kids? Images from Anne Geddes' line of greeting cards popped into mind, the kind where she dresses up an overly-rouged but perfectly adorable infant like a head of cabbage or a rosebud. Then heat rose into my face and adrenaline started thumping in my ears as I realized: Holy Shit. She's talking about kiddie porn.
I was thoroughly disgusted but somehow atingle, and not at the thought of the pics. I can take this bitch down! I assured myself silently and quickly scanned my mind for a response that wouldn't scare her away from divulging more. The theme from Mission: Impossible played the entire time in my head.
"I can check into it. What kind of delivery time are we talking about?" I asked like I knew how to negotiate a kiddie porn sale.
"Remember Dippy? She worked in the property? She can get them – digital or prints – in like a week."
I did remember Dippy; she was already on the streets, released months before.
"Ok, I'll try," I promised her.
"Thank you so much. This isn't an easy hustle."
I should hope not.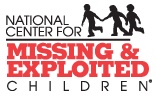 Even though I was totally sleep-deprived, I stayed up that night writing letters and Inmate Request Forms.  I wrote to the Inmate Legal Assistance to request the addresses of America's Most Wanted (the show's founder, John Walsh, hates sex offender creeps), The National Center for Missing Exploited Children in Alexandria, Virginia, the FBI, Connecticut State Police. I wrote to the administrative captain to report the incident. When I marshaled together all the addresses I needed, I sent each agency a letter requesting that the appropriate person contact me to commence an investigation. At 4AM one day, as I headed to my prison job, I dropped the stack of envelopes into the mailbox and expected – at least within the month- to hear "Bozelko, professional visit" from one of the guards, signaling that an attorney or detective came to the prison to see me.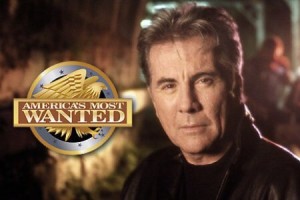 No one ever came.
So I wrote a second round of letters. This cycle included the United States attorney for the District of Connecticut but brought the same number of inquiries, a nice round number called zero. The bus proposition happened in January 2010 and, to date, [June 2012] no one has formally documented it.
I hardly expected that law enforcement would arrest this woman on my word, especially now that I was overloaded with felony convictions. But I did expect someone to take a report, assign a case number and forge a paper trail. None of that ever happened. Having the report might make the difference between a no-knock warrant and a regular warrant that will let them slip away.
When people say that a picture is worth a thousand words, they must mean the thousands of words that prosecutors, police, politicians and private perverts spew about being anti-crime, about keeping the streets safe, about protecting our children, about sending a message, about zero tolerance for sexually-based offenses. One snapshot of a child in a sexual pose or being raped is worth all of those words but didn't warrant the one thing that overspeaks those hollow phrases: action.
But we're not really talking about pictures when the subject of child pornography rises into conversation like sewer gas. We're talking about people. And if victim's advocates around the country truly care about preventing victimization and punishing it when prevention fails, they should push for a law that requires that an official report be taken whenever someone communicates an encounter with this system of sleaze. Investigation of every possible chance that someone is peddling this smut.
Now it's more important than ever to prevent pornographic pictures of children from being taken then surfacing. Courtesy of the internet, everything vile now goes viral and the pictures get duplicated digitally thousands of times. You never hear of someone getting caught with six pieces of child pornography. Instead it's always 1500, 5,000 pics; perverts aren't half-steppers. Children who suffer a rape on film have legions of fans who call them porn stars. The National Center on Missing and Exploited Children, the same agency I wrote to request assistance, has a database of over 5000 child pornography victims. I wonder if any of those 5000 ever met the woman on the bus or whether children who do meet her will end up in the computer database, too.
I did something; I have tried for years to stir up some action on this woman and what she does to children. I will cringe if I ever find out about her continuing criminal enterprise but my conscience will be clear, clear in a system that doesn't really care who's doing children dirty.
P.S. If you're wondering why this woman's inquiry centered on me and my family like I did, please know that she didn't focus on me alone. She asked every inmate who she thought had a cash flow – donations from family and friends deposited into an Inmate Trust Account – and might know other people who had positive cash flows. Apparently, a lot of perverts are rich. And a lot of inmates didn't report her.
READER POLL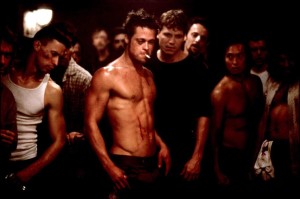 From pennlive.com: Guards Carried Out 'Fight Club'-Styled Abuses at York County Prison, Lawsuit Alleges
This is a switch; the York prison getting heat is not the one where I lived for six years. As many as 22 guards are alleged to have set up and bet on inmate fights, forcing inmates to eat 'soups' of spoiled food and cleaning chemicals or snort spices in a Pennsylvania prison. This allegedly happened for approximately five years. Three of the guards have already been charged with official oppression, a crime in Pennsylvania.
What is an appropriate sentence for the guards in Pennslyvania criminally charged with 'official oppression'?
Less than a year in prison, followed by 10,000 hours of community service with victims of violent crimes and developmentally challenged individuals. (50%, 1 Votes)
Ten years each. No parole. They were paid well and trusted to take care of a vulnerable population. How does it feel? (50%, 1 Votes)
Diversionary program. It's probably the first offense for each of them. Working as a prison guard is emotionally exhausting and they probably just 'lost it' temporarily. (0%, 0 Votes)
Total Voters: 2

Loading ...