Criminal Justice Websites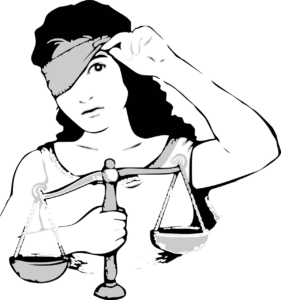 Not an exhaustive list, but a sampling of websites that can teach you a bit about criminal justice. Click on the topic below to jump to that section.
Administration of Justice/Reentry
Criminal Justice News Publications
Corruption, Cybercrime and Fraud
Children of Incarcerated Parents
Administration of Justice/Reentry
The National Resource on Reentry.
The Bureau of Justice Assistance (BJA) is a component of the Office of Justice Programs, U.S. Department of Justice. This website provides information on various justice programs, such as adjudication, corrections, counter-terrorism, crime-prevention, information-sharing, law enforcement, and substance abuse.
The mission of the Department of Justice is "to enforce the law and defend the interests of the United States according to the law; to ensure public safety against threats foreign and domestic; to provide federal leadership in preventing and controlling crime; to seek just punishment for those guilty of unlawful behavior; and to ensure fair and impartial administration of justice for all Americans."
The Federal Bureau of Investigation (FBI) is the investigative arm of the US Department of Justice. The mission of the FBI is "to protect and defend the United States against terrorist and foreign intelligence threats, to uphold and enforce the criminal laws of the United States, and to provide leadership and criminal justice services to federal, state, municipal, and international agencies and partners."
The Office of Justice Programs has provided federal leadership in developing the nation's capacity to prevent and control crime, improve the criminal and juvenile justice systems, increase knowledge about crime and related issues, and assist crime victims. In particular, this website provides information on funding, training, programs, statistics and research regarding criminal justice.
Write to Someone in Prison
Prison Diaries does not vouch for these sites and instead offers the links as a source of information.
Corrections
The ACA is "the oldest, and largest international correctional association in the World." This website provides pdf version of "Corrections Today" magazine.
The American Jail Association (AJA) is a national, nonprofit organization that exists to support those who work in and operate our nation's jails and is the only national association that focuses exclusively on issues specific to the operations of local correctional facilities.
The Center for Community Alternatives' accomplishments include many "firsts": the first sentencing advocacy program in New York State, the first gender specific alternative to incarceration drug treatment program in New York, and New York's only program designed specifically for youth under 16 who are charged as adults.
The National Institute of Corrections (NIC) is an agency within the U.S. Department of Justice, Federal Bureau of Prisons for correctional learning and training. The website provides access to the NIC library, which includes many full-text publications on correctional issues.
The Federal Bureau of Prisons was established to provide more progressive and humane care for Federal inmates and to professionalize the prison service.
The website provides information pertaining to parole and victim/witness program as well as commission reports.
Prison Writing Websites
Annual prison writing contest.
Essays from the currently incarcerated.
Reform Organizations
The Brennan Center for Justice at NYU School of Law is a nonpartisan law and policy institute that seeks to improve our systems of democracy and justice. It work to hold our political institutions and laws accountable to the twin American ideals of democracy and equal justice for all. The Center's work ranges from voting rights to campaign finance reform, from ending mass incarceration to preserving Constitutional protection in the fight against terrorism.
Alliance for Safety and Justice (ASJ), a project of the Tides Center, is a national organization that aims to win new safety priorities in states across the country. ASJ partners with leaders and advocates to advance state reform through networking, coalition building, research, education and advocacy. ASJ also brings together diverse crime survivors to advance policies that help communities most harmed by crime and violence.
For almost 100 years, the ACLU has worked to defend and preserve the individual rights and liberties guaranteed by the Constitution and laws of the United States.
The Constitution Project is a non-profit think tank in the United States whose goal is to build bipartisan consensus on significant constitutional and legal questions.
FAMM (Families Against Mandatory Minimums) is a nonprofit, nonpartisan organization fighting for smart sentencing laws that protect public safety.
The Innocence Project is a non-profit legal organization that is committed to exonerating wrongly convicted people through the use of DNA testing and to reforming the criminal justice system to prevent future injustice.
Just Detention International is a health and human rights organization that seeks to end sexual abuse in all forms of detention.
The Council of State Governments Justice Center provides practical, nonpartisan, research-driven strategies and tools to increase public safety and strengthen communities.
Nation Inside is a platform that connects and supports people who are building a movement to systematically challenge mass incarceration in the United States.
For more than 45 years, NELP has sought to ensure that America upholds for all workers her promise of opportunity and economic security through work.
Established by the Legal Action Center in 2001, the National Helping Individuals with criminal records Re-enter through Employment (H.I.R.E.) Network is both a national clearinghouse for information and an advocate for policy change. It is one of several special projects at the Legal Action Center. The goal of the National H.I.R.E. Network is to increase the number and quality of job opportunities available to people with criminal records by changing public policies, employment practices and public opinion.
The project supports efforts in select states that want better results from their sentencing and corrections systems. Along with partners, we diagnose the factors driving prison growth in those states and provide policy audits to identify options for reform, drawing on solid research, promising approaches, and best practices in other states. The project also helps state officials, practitioners, and others across the country share state-of-the-art knowledge and ideas through policy forums; public opinion surveys; multi-state meetings; national, regional, and state-level convenings; and online information about what works.
Right on Crime is a national campaign of the Texas Public Policy Foundation, in partnership with the American Conservative Union Foundation and Prison Fellowship, that supports conservative solutions for reducing crime, restoring victims, reforming offenders, and lowering taxpayer costs. The movement was born in Texas in 2007, and in recent years, dozens of states such as Georgia, Ohio, Kentucky, Mississippi, Oklahoma, and Louisiana, have led the way in implementing conservative criminal justice reforms.
Founded in 1986, The Sentencing Project works for a fair and effective U.S. criminal justice system by promoting reforms in sentencing policy, addressing unjust racial disparities and practices, and advocating for alternatives to incarceration.
Vera Institute of Justice
The Albert Cobarrubias Justice Project (ACJP) — comprised of a network of families, organizers, and advocates — is a community organizing model aimed at equipping impacted communities with the tools and information needed to meaningfully impact their local criminal justice system. We call the approach, "participator defense." The principal means of accomplishing this goal is by bringing a community organizing ethic to the court process; encouraging the active engagement of families and communities in the defense of a loved one who has had contact with the criminal justice system; holding the public agencies that make up the criminal justice system accountable; and bringing a community presence to what is usually an isolating court process.
Common Justice develops and advances solutions to violence that transform the lives of those harmed and foster racial equity without relying on incarceration.
#cut50,­ an initiative of The Dream Corps­, is a national bipartisan effort to smartly and safely reduce America's incarcerated population by 50 percent over the next 10 years.
To drive change. To urgently build and improve justice systems that ensure fairness, promote safety, and strengthen communities.
The Equal Justice Initiative (EJI) provides legal representation to people who have been illegally convicted, unfairly sentenced, or abused in state jails and prisons. EJI is opening a national museum to honor the victims of lynching and explore African American history from enslavement to mass incarceration.
The Insight Prison Project puts restorative justice into practice at San Quentin State Prison, California's oldest prison. The group offers offers transformational programs for prisoners and parolees, which are supported by crime victims and community volunteers.
Those closest to the problem are closest to the solution, but furthest from resources and power.
The mission of the National Council for Incarcerated and Formerly Incarcerated Women and Girls (National Council) is to end incarceration of women and girls.
The Pretrial Justice Institute's core purpose is to advance safe, fair, and effective juvenile and adult pretrial justice practices and policies that honor and protect all people. We work to achieve our core purpose by moving policymakers and justice system stakeholder to adopt and implement practices and policies through: educating key stakeholders, moving stakeholders to action, working in key states to advocate for change, developing messages, stories, and media coverage in support of change, connecting local jurisdictions to assistance.
The non-profit, non-partisan Prison Policy Initiative produces cutting edge research to expose the broader harm of mass criminalization, and then sparks advocacy campaigns to create a more just society.
Restorative Justice for Oakland Youth (RJOY) interrupts the "school to prison pipeline" and brings a restorative approach to repairing harm and creating healthier schools.
Since 1978, the Youth Law Center has fought to protect the rights of children in the child welfare and juvenile justice systems. Using its legal skills to stop abuse and open paths to success, YLC has helped children and families throughout the nation.
Criminal Justice News Publications
In Justice Today – by the Fair Punishment Project of Harvard University
In Justice Today is a national criminal justice news outlet, which produces compelling, original journalism and commentary that educates and inspires journalists, advocates, academics, officials, and others interested in criminal justice reform.
The mission of Corrections One is to provide correctional officers with information and resources that enable them to keep their facility a safe and controlled environment. We provide a secure, trusted and reliable online environment for the exchange of information between officers from across the United States and from around the world.
The Crime Report (TCR) is the nation's only comprehensive news service covering the diverse challenges and issues of 21st century criminal justice in the U.S. and abroad. Staffed by working journalists in New York, Washington and Los Angeles, it is published daily through the year by the Center on Media, Crime and Justice at the John Jay College of Criminal Justice in New York.
The Marshall Project is a nonpartisan, nonprofit news organization that seeks to create and sustain a sense of national urgency about the U.S. criminal justice system. The Marshall Project strives to educate and enlarge the audience of people who care about the state of criminal justice.
The Trace is an independent, nonprofit news organization dedicated to expanding coverage of guns in the United States. We believe that our country's epidemic rates of firearm-related violence are coupled with a second problem: a shortage of information about the issue at large.
Prison Legal News, a project of the Human Rights Defense Center, is an independent 72-page monthly magazine that provides cutting edge review and analysis of prisoners' rights, court rulings and news concerning criminal justice-related issues. PLN has a national (U.S.) focus on both state and federal prison issues, with some international coverage. PLN provides information that enables prisoners and other concerned individuals and organizations to gain a better understanding of a broad range of criminal justice topics, including issues related to the protection and enforcement of prisoners' rights.
Prison Education
The Bard Prison Initiative extends the full breadth and depth of the Bard College liberal arts curriculum into six New York State prisons. BPI creates and protects academic spaces where students and faculty engage in ambitious college coursework, challenge one another intellectually, and build supportive community.
Students undergo a selective admission process, enroll full-time in the same courses that they would on Bard's main campus, are held to the same high standards as all Bard College students, and graduate with Bard College degrees. BPI students discover new strengths and direction that often fundamentally alter their relationship to themselves, their communities, and the world in which we live.
College Unbound's mission is to reinvent higher education for underrepresented returning adult learners, using a model that is individualized, interest-based, project-driven, workplace-enhanced, cohort-supported, flexible, supportive, and affordable. Through rigorous and engaged scholarship, College Unbound integrates the students' own purposes for learning with the needs of their workplaces and communities, improving the lives of the students and the lives of those they touch. As a degree completion college, College Unbound provides access, support through completion, and career placement, ensuring that students get in, stay in, and move forward.
The Petey Greene Program recruits, trains, and coordinates volunteers, typically undergraduate and graduate students, to tutor in education programs in prisons and jails. Petey Greene Program tutors provide individualized assistance and model helpful study habits. when integrated into existing programs, this supplemental service can significantly improve learning outcomes.
Formed in 1998, Hudson Link for Higher Education in Prison provides college education, life skills and re-entry support to incarcerated and formerly incarcerated men and women to help them make a positive impact on their own lives, their families and communities, resulting in lower rates of recidivism, incarceration and poverty.
Corruption, Cybercrime and Fraud
"The Computer Crime and Intellectual Property Section (CCIPS) is responsible for implementing the Department's national strategies in combating computer and intellectual property crimes worldwide."
"When a person uses someone else's credit card without their permission, or they obtain credit in someone else's name, it is called an act of credit fraud. Anyone, from a child to an elderly person, a wealthy or a poor person, can become a target for this type of crime. In order to avoid becoming a victim, everyone should become familiar with basic credit card security tactics and strategies. Like with all other forms of crime, however, even the best credit card safety tips may not be enough to prevent fraud from happening. Therefore it is also important for people to understand how to report credit card fraud in the event that such a crime occurs." This guide offers an annotated list of helpful links in regards to that topic.
This webpage provides resources on ID theft, prevention tips, and recovery tips.
The Identity Theft Resource Center (ITRC), a nonprofit program dedicated exclusively to identity theft, evolving and growing crime. The website includes information on current laws that address the issue of identity theft and current studies, and links to relevant organizations.
This is government's website for information about identity theft. It contains the strategic plan of the President's Identity Theft Task Force.
As the nation's oldest consumer organization, the National Consumer League is a private, nonprofit advocacy group "to protect and promote social and economic justice for consumers and workers in the United States and abroad"
NW3C is a federally-funded, non-profit corporation. Through a combination of training and critical support services, it helps equip state and local law enforcement agencies with skills and resources they need to tackle emerging economic and cyber crime problems.
Crime Mapping
The Texas State University Center for Geospatial Intelligence and Investigation (GII) studies how to improve our response to crime problems and homeland security threats, both foreign and domestic.
The mission of the Crime Mapping & Analysis Program is to provide technical assistance and introductory and advanced training to local and state agencies in the areas of crime and intelligence analysis and geographic information systems (GIS).
The Mapping & Analysis for Public Safety (MAPS) program has reached out to academics and practitioners alike in the criminology, criminal justice and law enforcement communities to bridge the gap between research and practice. The MAPS program supports research into spatial aspects of crime, spatial data analysis, mapping and analysis for evaluating programs and policy, as well as development of mapping, data sharing, and spatial analysis tools. MAPS also sponsors conferences and workshops and publishes reports.
The Justice Mapping Center utilizes Geographic Information Systems (GIS) technology to generate graphical depictions of quantitative data to analyze and communicate social policy information. It is their belief that criminal justice, social welfare, and economic development policies are intimately related to particular jurisdictions, neighborhoods and locales. Features a reports and articles database.
Crime Prevention
The Community Capacity Development Office (CCDO) is to promote comprehensive strategies to reduce crime and revitalize communities. CCDO helps communities help themselves, enabling them to reduce violent and drug crime, strengthen community capacity to increase the quality of life, and promote long-term community health and resilience.
The Community Relations Service is the Department's "peacemaker" for community conflicts and tensions arising from differences of race, color, and national origin. Created by the Civil Rights Act of 1964, CRS is the only Federal agency dedicated to assist State and local units of government, private and public organizations, and community groups with preventing and resolving racial and ethnic tensions, incidents, and civil disorders, and in restoring racial stability and harmony.
NCPS is a non-profit educational organization to address the causes of crime and violence and to reduce the opportunities for crime to occur.
Domestic Violence
The Domestic Violence and Sexual Assault Data Resource Center provides information on how data are collected and used in the states. Funded by the National Institute of Justice, this Center seeks to identify the types of information currently being captured by state and local agencies. The website includes: national summary; state information; list of the current projects; a list of related reports; a library of the data collection forms used in the states; a list of national and state contacts; links to data available to the public.
Drugs & Alcohol
The Fix is the world's leading premier news site about addiction and recovery, featuring a daily mix of breaking news, exclusive interviews, investigative reports, essays and blogs on sober living, lifestyle and cultural resources, as well as knowledge and wisdom from expert counsel.
The project provides "a collection of over 5,000 drug court documents relating to the planning, implementation and evaluation of drug court programs and substantive issues relevant to their operation."
The Arrestee Drug Abuse Monitoring (ADAM) program collected data about drug using, drug and alcohol dependency and treatment, and drug market participation among recently booked arrestees (within 48 hours) in 40 communities around the United States.
The Drug Abuse Warning Network (DAWN) is a public health surveillance system that monitors drug-related hospital emergency department (ED) visits and drug-related deaths to track the impact of drug use, misuse, and abuse in the U.S.
The Alliance is the nation's leading organization working to end the war on drugs. It envisions new drug policies based on science, compassion, health and human rights and a just society in which the fears, prejudices and punitive prohibitions of today are no more.
The Harm Reduction Coalition (HRC) is committed to reducing drug-related harm among individuals and communities by initiating and promoting local, regional, and national harm reduction education, interventions, and community organizing. HRC fosters alternative models to conventional health and human services and drug treatment; challenges traditional client/provider relationships; and provides resources, educational materials, and support to health professionals and drug users in their communities to address drug-related harm.
Monitoring the Future is an ongoing study of the behaviors, attitudes, and values of American secondary school students, college students, and young adults. Each year, a total of approximately 50,000 8th, 10th and 12th grade students are surveyed (12th graders since 1975, and 8th and 10th graders since 1991). In addition, annual follow-up questionnaires are mailed to a sample of each graduating class for a number of years after their initial participation.
Founded in 1994, the National Association of Drug Court Professionals is a group of drug court professionals working together for education and advocacy on behalf of drug courts.
NIDA supports science to address the most fundamental and essential questions about drug abuse, ranging from the molecule to managed care, and from DNA to community outreach research. This website includes a number of publications on drug abuse issues.
NSDUH is the primary source of statistical information on the use of illegal drugs by the U.S. population. Conducted by the Federal Government since 1971, the survey collects data by administering questionnaires to a representative sample of the population through face-to-face interviews at their places of residence. The survey is sponsored by the Substance Abuse and Mental Health Services Administration (SAMHSA) of the U.S. Department of Health and Human Services.
The principal purpose of ONDCP is to establish policies, priorities, and objectives for the nation's drug control program. The goals of the program are to reduce illicit drug use, manufacturing, and trafficking, drug-related crime and violence, and drug-related health consequences. To achieve these goals, the Director of ONDCP is charged with producing the National Drug Control Strategy. The Strategy directs the nation's anti-drug efforts and establishes a program, a budget, and guidelines for cooperation among Federal, State, and local entities.
The aim of RAND Drug Policy Research Center (DPRC) is to conduct "research to help community leaders and public officers develop more effective ways of dealing with drug problems. The site includes access to the DPRC's news letters as well as reports and journal articles. Many of them are only available in PDF format.
SAMHSA is a federal agency established to build resilience and facilitate recovery for people with or at risk for substance abuse and mental illness. This website primarily provides information on drug abuse and mental illness.
"The Treatment Improvement Exchange (TIE) is a resource sponsored by the Division of State and Community Assistance of the Center for Substance Abuse Treatment to provide information exchange between CSAT staff and State and local alcohol and substance abuse agencies." The active content of the former Treatment Improvement Exchange site (tie.samhsa.gov) has been transferred.
Forensic Science
"The National Center for Forensic Science provides research, education, training, tools and technology to meet the current and future needs of the forensic science, investigative and criminal justice communities." This website provides databases of ignitable liquids reference collection as well as information regarding digital, physical, and biological evidence.
The site provides annual, mid-year, and specail reports produced by the NFLIS project.
"The National Forensic Science Technology Center is a not-for-profit corporation funded by a Cooperative Agreement with the National Institute of Justice (NIJ) and provides programs that build individual competency and quality systems for the forensic science community in the United States." The website provides information regarding forensic DNA and digital evidence for officials of the court.
"Through its National Integrated Ballistic Information Network (NIBIN) Program, ATF deploys Integrated Ballistic Identification System (IBIS) equipment into Federal, State and local law enforcement agencies for their use in imaging and comparing crime gun evidence." This site provides overview of the NIBIN program and success stories of the program.
Hate Crime
The Hate Crimes Research Network is designed to link academic research that is being done on the topic of bias motivated crime. Based at the Department of Sociology of Portland State University in Oregon, the HCRN links work done by sociologists, criminologists, psychologists and other academics, including graduate students. The goal is to create a common pool of research and data to understand the phenomenon of hate crimes. The HCRN and this site are directed by Dr. Randy Blazak.
Human Trafficking
The Coalition Against Trafficking in Women (CATW) is non-governmental organization that "that promotes women's human rights by working internationally to combat sexual exploitation in all its forms." The CATW resource library contains a number of relevant publications.
The Coalition to Abolish Slavery & Trafficking (CAST) is an alliance of nonprofit service providers, grassroots advocacy groups and activists in the United States that was established in 1998 to "assist persons trafficked for the purpose of forced labor and slavery-like practices and to work toward ending all instances of such human rights violations." This site includes a bibliography of CAST's publications and general information about the problem of human trafficking.
The mission of our Crimes Against Children (CAC) program is threefold: first, to decrease the vulnerability of children to sexual exploitation; second, to develop a nationwide capacity to provide a rapid, effective, and measured investigative response to crimes against children; and third, to enhance the capabilities of state and local law enforcement investigators through programs, investigative assistance, and task force operations.
ECPAT-USA (End Child Prostitution, Child Pornography and Trafficking of Children for Sexual Purposes-USA) is the U.S. affiliate of Thailand-based ECPAT International. ECPAT-USA works to stop the involvement of Americans in the child sex trade through research, education and advocacy on the following issues: child sex tourism; child prostitution in the United States, Child Trafficking, and the U.S. military involvement with child prostitution.
The Center provides a mechanism to bring together federal agency representatives from the policy, law enforcement, intelligence, and diplomatic areas to work together on a full time basis to achieve increased effectiveness, and to convert intelligence into effective law enforcement and other action.
The National Center for Missing & Exploited Children's® (NCMEC) mission is to help prevent child abduction and sexual exploitation; help find missing children; and assist victims of child abduction and sexual exploitation, their families, and the professionals who serve them.
Polaris Project is an international organization combating human trafficking and modern-day slavery. Based in the United States and Japan, the organization brings together community members, survivors, and professionals to fight trafficking and slavery in the spirit of a modern-day Underground Railroad.
This site provides access to information and materials relating to the U.S. government policy toward trafficking in persons and includes access to the full text of government press release, recent Attorney General statements and speeches, legislation, statutes and statistical reports.
Juvenile Justice
The National Juvenile Justice Network (NJJN) leads a movement of state-based juvenile justice reform organizations and alumni of its Youth Justice Leadership Institute to fight for a fairer youth justice system that's appropriate for youth and their families. NJJN advocates for policies and practices that treat youth in trouble with the law with dignity and humanity and which strengthen them, their families and their communities.
CJJ is a nationwide coalition of State Advisory Groups (SAGs) and allies dedicated to preventing children and youth from becoming involved in the courts and upholding the highest standards of care when youth are charged with wrongdoing and enter the justice system.
The Campaign for the Fair Sentencing of Youth's vision is to help create a society that respects the dignity and human rights of children through a justice system that operates with consideration of the child's age, provides youth with opportunities to return to community, and bars the imposition of life without parole for people under age 18.
Child Welfare Information Gateway was establised to promote the safety, permanency, and well-being of children and families by connecting child welfare, adoption and related professionals as well as concerned citizens to timely, essential information. The organization provides access to print and electronic publications, websites, and online databases covering a wide range of topics from prevention to permanency, including child welfare, child abuse and neglect, adoption, search and reunion, and much more.
The National Juvenile Justice Evaluation Center (NJJEC) assists state, local, and tribal entities with the evaluation of juvenile justice programs and implementation of evidence-based initiatives. We provide a number of resources to guide juvenile justice agencies and practitioners to select, implement, evaluate, and sustain programs supported by research evidence.
The center aims to assist juvenile justice systems in developing improved policies and programs for young people with mental health disorders. The site includes research and program briefs, training materials, and policy reports. There is also an evidence-based practices section, with reviews, resources, and links to information about standardized interventions.
OJJDP, a component of the Office of Justice Programs, U.S. Department of Justice, accomplishes its mission by supporting states, local communities, and tribal jurisdictions in their efforts to develop and implement effective programs for juveniles. The Office also strives to enable the juvenile justice system to better protect public safety, hold offenders accountable, and provide services tailored to the needs of youth and their families. This webiste provides access to OJJDP full-text publications and Compendium of National Juvenile Justice Data Sets.
Law & the Courts
The establishment of the Sixth Amendment Center (6AC) in Boston in 2013 represents a dawning in our country's now 50-year struggle to ensure a fair day in court for the indigent accused. Far too often, our state and local courts fail to provide an attorney at all to poor people charged with crime, or, if they do so, they appoint an attorney who has financial incentives to do as little work as possible, is appointed far too late in the case to be effective, and is expected to juggle the cases of several hundreds of defendants all at the same time.
Gideon's Promise's mission is to transform the criminal justice system by building a movement of public defenders who provide equal justice for marginalized communities.
The Criminal Justice Section has primary responsibility for the American Bar Association's work on solutions to issues involving crime, criminal law, and the administration of criminal and juvenile justice.
Founded as a public/private partnership between the New York State Unified Court System and the Fund for the City of New York, the Center for Court Innovation is a non-profit think tank that helps courts and criminal justice agencies aid victims, reduce crime and improve public trust in justice. The Center combines action and reflection to spark problem-solving innovation both locally and nationally. Publications of the center can be downloaded from the website.
The Federal Judicial Center is the research and education agency of the federal judicial system.
The National Tribal Justice Resource Center is the largest and most comprehensive site dedicated to tribal justice systems, personnel and tribal law. The Resource Center is the central national clearinghouse of information for Native American and Alaska Native tribal courts, providing both technical assisstance and resources for the development and enhancement of tribal justice system personnel.
The United States Attorneys serve as the nation's principal litigators under the direction of the Attorney General. There are 93 United States Attorneys stationed throughout the United States, Puerto Rico, the Virgin Islands, Guam, and the Northern Mariana Islands. United States Attorneys conduct most of the trial work in which the United States is a party.
The website is linked to the websites of the U.S. Supreme Court, the U.S. Courts of Appeal, the U.S. District Courts, and the U.S. Bankrupcy Courts
The United States Sentencing Commission is an independent agency in the judicial branch of government. Its principal purposes are: (1) to establish sentencing policies and practices for the federal courts, including guidelines to be consulted regarding the appropriate form and severity of punishment for offenders convicted of federal crimes; (2) to advise and assist Congress and the executive branch in the development of effective and efficient crime policy; and (3) to collect, analyze, research, and distribute a broad array of information on federal crime and sentencing issues, serving as an information resource for Congress, the executive branch, the courts, criminal justice practitioners, the academic community, and the public.
The website provides access to the recents decisions of the U.S. Supreme Court.
Organized Crime
This website owned by Thomas P. Hunt provides material gathered through decades of research into the history of American organized crime.
Policing & Law Enforcement
The Center for Problem-Oriented Policing is a non-profit organization comprising affiliated police practitioners, researchers, and universities dedicated to the advancement of problem-oriented policing. This website provides access to the POP library, which includes a number of full-text publications, such as specific problem guides, on various policing issues.
The RAND Center on Quality Policing (CQP) provides research and analysis on contemporary police practice and policy. Research done at the Center focuses on four interrelated areas—best practices, performance measurement, use of technology, and force planning.
As a component of the Justice Department, the mission of the COPS Office is to advance community policing in jurisdictions of all sizes across the country. Community policing represents a shift from more traditional law enforcement in that it focuses on prevention of crime and the fear of crime on a very local basis. COPS provides grants to tribal, state, and local law enforcement agencies to hire and train community policing professionals, acquire and deploy cutting-edge crime-fighting technologies, and develop and test innovative policing strategies.
The Marshals Service is responsible for providing protection for the federal judiciary, transporting federal prisoners, protecting endangered federal witnesses and managing assets seized from criminal enterprises. Site contains office locations, speeches, and testimony, publications, and news release.
Research & Statistics
This website provides information on crime, criminal offenders, victims of crime, and the operation of justice systems at all levels of government.
This site, produced the Bureau of Justice Statistics, provides data in the following categories: crime trends from the FBI's Uniform Crime Reports, homicide trends and characteristics, Justice expenditure and employment, law enforcement management and administrative statistics and prosecutors' offices.
DASIS is the primary source of national data on substance abuse treatment and has three components: National Survey of Substance Abuse Treatment Services (N-SSATS), Treatment Episode Data Set (TEDS), Inventory of Substance Abuse Treatment Services (I-SATS).
Hosted by LexisNexis, the Emerging Issues Law Community provides individuals with a comprehensive collection of insights and analysis from experts around the country. Users may watch videos, listen to podcasts and join the online community to share information, ideas and best practices.
The Federal Judicial Center is the research and education agency of the federal judicial system.
The Federal Justice Statistics Resource Center (FJSRC) maintains the Bureau of Justice Statistics (BJS) Federal Justice Statistics Program (FJSP) database, which contains information about suspects and defendants processed in the Federal criminal justice system. Using data obtained from Federal agencies, the FJSP compiles comprehensive information describing defendants from each stage of Federal criminal case processing.
This site provides crime-related research reports published by the Heritage Foundation.
Though homicide research, dataset development, and intervention programs literally involve life-and-death issues, work in lethal violence had been scattered among numerous disciplines and largely uncoordinated. In an attempt to address this problem, practical and academic homicide experts from criminology, public health, demography, geography, medicine, sociology, criminal justice and a variety of other disciplines created the Homicide Research Working Group.
This website of the Justice Initiative of Open Society provides its conference reports and bulletins of Justice Initiatives.
The National Archive of Criminal Justice Data (NACJD) provides data resources regarding criminology and criminal justice in order to facilitate research in criminal justice and criminology. In particular, this website provides raw datasets regarding criminal justice issues and has the function of on-line data analysis.
NCJRS is a federally funded resource offering justice and substance abuse information to support research, policy, and program development worldwide.
NIJ is the research, development, and evaluation agency of the U.S. Department of Justice and is dedicated to researching crime control and justice issues. NIJ provides objective, independent, evidence-based knowledge and tools to meet the challenges of crime and justice, particularly at the state and local levels.
As a component of the National Institute of Justice's (NIJ's) Office of Science and Technology, the National Law Enforcement and Corrections Technology Center (NLECTC) system serves as an "honest broker" offering support, research findings, and technological expertise to help state and local law enforcement and corrections personnel perform their duties more safely and efficiently.
NSDUH is the primary source of statistical information on the use of illegal drugs by the U.S. population. Conducted by the Federal Government since 1971, the survey collects data by administering questionnaires to a representative sample of the population through face-to-face interviews at their places of residence. The survey is sponsored by the Substance Abuse and Mental Health Services Administration (SAMHSA) of the U.S. Department of Health and Human Services.
Provides a variety of research reports regarding crime and justice.
Restorative Justice
The Balanced and Restorative Justice (BARJ) project is a national initiative of the Office of the Juvenile Justice and Delinquency Prevention (OJJDP). It works with communities and criminal justice agencies to provide training, education, technical assistance, evaluation and research on emerging law enforcement and restorative justice practices. The website contains PDF versions of the project newsletters, as well a listing of publications produced from the project.
The Restorative Justice Project was established to provide communities and businesses with "resources and consultation that can allow them to benefit from application of restorative justice principles to their situation."
Women and Prison
Led by Susan Burton, a CNN Hero of 2010, A New Way of Life Reentry Project provides housing, support services and leadership development to formerly incarcerated women in South Central Los Angeles, facilitating a successful transition back to community life.
Black & Pink is an open family of LGBTQ prisoners and "free world" allies who support each other. Our work toward the abolition of the prison industrial complex is rooted in the experience of currently and formerly incarcerated people. We are outraged by the specific violence of the prison industrial complex against LGBTQ people, and respond through advocacy, education, direct service, and organizing.
California Coalition for Women Prisoners is a grassroots social justice organization, with members inside and outside prison, which prioritizes the leadership of the people, families, and communities most impacted by the prison system in building this movement.
The Center for Young Women's Development is one of the first non-profits in the United States run and led entirely by young women. They organize young women who are the most marginalized in San Francisco — those in the street economies and the juvenile justice system — to design and deliver peer-to-peer education and support.
Power Inside is committed to building self-sufficiency and preventing incarceration among women and families in Baltimore through direct client services, advocacy, leadership development and public education.
Women and Prison: a Site for Resistance is a website that makes visible women's experiences in the criminal justice system. Documenting these stories in women's own voices is essential to truly understand the reality of women's experiences in prisons and jails. The stories are supported by a collection of resources, such as organizations, reports, essays, and links to a wide range of information on women and prison.
The Women in Prison Project is dedicated to addressing the effects of New York's criminal justice policies on women and their families. The Project advocates for a shift in government priorities away from prison and toward alternative programs where a woman can stay connected to her family, address underlying issues, and become a productive member of society.
WORTH (Women on the Rise Telling HerStory) is an advocacy and consultant group comprised of formerly and incarcerated women, who have the expertise and understanding to engage, navigate and challenge policies and perceptions concerning incarcerated women.
The Women's Prison Association, founded in 1865, is the nation's oldest service and advocacy organization committed to helping women with criminal justice histories see new possibilities for themselves and their families. WPA offers a host of useful information and resources on issues facing these women and our families, in addition to housing, health, employment and family services and leadership and advocacy training.
Children of Incarcerated Parents
Christmas gifts for children of incarcerated parents.
LSPC organizes communities impacted by the criminal justice system and advocates to release incarcerated people, to restore human and civil rights and to reunify families and communities.
On any given day, an estimated 2.7 million children in America have at least one parent in prison or jail. NRCCFI is the oldest and largest organization in the U.S. focused on children and families of the incarcerated and programs that serve them.
The Reclaiming Futures 6-step model provides guidance on how to identify and respond to youth and families who may have behavioral health concerns. It offers a structured approach for interacting with young people involved with the juvenile justice system. The sequencing of steps and response times (e.g. initiation with within 14 days) were developed based on best practice research and recommendations. Process and outcome measures are attached to each step, to help sites evaluate their progress. Training and technical assistance is available to help sites implement each step of the model.