Pity The Fool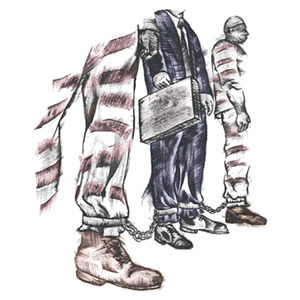 "He who represents himself has a fool for a client, Bozelko," the strip search C/O said when I got back from court. She told me to make sure my lawyer doesn't force me to take so many court trips. I didn't have one, I told her.
"I'm different," I replied.
"Oh, you're smarter?" she huffed.
"No.  He who represents himself does have a fool for a client…because he's a 'he.' I'm a female. Totally different game."
Representing yourself is a different game, but it isn't always a losing one. According to the limited data available on the subject, pro se criminal defendants usually fare no worse than their represented counterparts. Erica Hashimoto, a law professor, conducted one of the only studies of the effectiveness of self-representation and found that, at the state level, pro se defendants fared better than their represented counterparts. Half of all pro se defendants walked away without a conviction; only 25% of attorney-represented people cleared the conviction hurdle. Of the self-represented people who were convicted, only half of them were convicted of felonies whereas 84% of represented people who lugged convictions out of the courtroom carried the extra weight of felony status.
Only 42% of self-represented defendants entered into plea bargain agreements while almost twice as many represented defendants, 71%, folded and pleaded guilty. Of those pro se litigants who displayed their layperson chops at trial, 2% of them were acquitted of all charges. It doesn't sound promising for the DIY legal set – until you learn that only 1% of represented defendants were acquitted of all charges after trial; pro se defendants are twice as likely to get themselves acquitted.
The results in federal courts were comparable, and both upended the idea that counsel is necessary for access to a criminal court.
And this pisses off everyone in a courtroom  The right to counsel doesn't exist (if it does at all) for the protection of the defendant. It exists to make lawyers feel needed, like they have some knowledge that no one else can get from reading the same books.
So far, I've had one lawyer who told the jury three times that there was no reasonable doubt in her closing argument and used Buck Cherry's "Crazy Bitch" as her ringtone (Angelica Papastavros), another one who didn't know I was going to be sentenced and cried when I got screwed (Tina Sypek D'Amato) and who needed me to write out the direct examination questions for her in another trial, a third who never contacted an alibi witness and lied about hiring an investigator (Dean Popkin). I have a habeas attorney who went to the trouble of subpoenaing necessary phone records yet made sure that he secured only half of them.  Even after all of that, I dared to hire the dude who represents the WWE star who's here – I've never heard of her, Sunny, but apparently she's big on the wrestling circuit – and then she told me in the medical unit that he was removed from her case for "inappropriate behavior," whatever that means in reference to someone who fake fights other people in costumes. I mean, would she mind if he threw her against a wall? What're we talking about here when it comes to propriety?
With these fine legal minds barricading me from injustice, what kind of an asshole would I be to get another lawyer?
The right to self-representation was established by the Supreme Court in 1975 in Faretta v. California and it's supposed to be absolute.  In practice, though, it's not; lower courts have tacked on limitations to the right: the request has to be timely made, it cannot be made for the purpose of delay, it must be made prior to the start of trial. Because of these conditions – rules that are essentially made up because they don't appear in the original decision – many people are denied the right to represent themselves. I was denied when I wanted to represent myself and prevent Papastavros' perfidy because my request was made after the jury was selected. There are at least 2509 defendants who were also denied that right if appellate decisions are any indication. That many people appealed court's ruling denying their motions to represent themselves.
Another, older Supreme Court decision has enabled these encroachments on the self-representation right.  Gideon v. Wainwright, the seminal 1963 case on the right to counsel, held that due process rights are violated when laypeople are left to represent themselves against criminal charges. When Faretta was decided twelve years later, the right granted to defendants to represent themselves wasn't so much an individual right to self-determination as it was the right to reject a court-appointed, taxpayer-funded attorney who would be assigned to you without your even requesting him.
Even though the petition that launched the right to counsel into the nation's highest court was handwritten by a pro se petitioner – Gideon himself – the idea that self-represented defendants are very unlikely to receive a proper defense  was part of the Gideon Court's reasoning and ended up creating the welfare model of criminal defense that we use today. As many as 90% of defendants in various jurisdictions are indigent and qualify for appointed counsel. Many of them languish in jail because there aren't enough attorneys for them and the lawyers that are available are so overburdened that they can't even render effective assistance. But people's cases won't move without them.
It would be unjust to force all, or even most, of these defendants to represent themselves just to jump-start prosecutions. Too many people facing criminal charges are functionally illiterate, don't know how to do legal research and even more have trauma histories that affect their self-concepts and confidence to challenge adversaries in a meaningful way.
But data shows that many people can represent themselves effectively, better than the lawyers that they're waiting for. This isn't a total vindication of the collective ability in prisons, but more an indictment of modern criminal defense.  If there were a way to combine the defendant's knowledge of the case with the attorney's expertise and experience into a representative team, we might move cases through criminal dockets more quickly and effectively.
There is a way; it's called hybrid representation and, while constitutionally permissible, it's disfavored by courts because the see the right to self-representation and the right to counsel as mutually exclusive; Gideon and Faretta can't work together. But this isn't true. It's the lawyers and the courts who won't work with defendants if they want to keep their cases moving.
The Faretta decision actually says the right to represent yourself and the right to a lawyer are the same right, just different facets of it. Yet courts will either create situations which amount to self-represented suicide or they force government assistance on litigants. They rarely allow anything in-between.
If I could get over my anger at my attorneys, the in-between might work for me, too. Working as a partner with someone so I can shape my own fate yet still feel some trust in someone who fulfills their duty of loyalty to me might help me from having to flip the bird to the judicial branch.  That's how pro se representation is interpreted. I don't kid myself that anyone, including me, sees it as a mere constitutional exercise.
No defendant in Connecticut can have hybrid representation; it's outlawed for everyone. Instead, the pro se defendant has "stand-by counsel"; the attorney can't jump in and correct something he might do against his interests. All the attorney can do is answer questions when asked – if the fool knows to ask them.
If more courts recognized hybrid representation and allowed a team to represent defendants – the client and the lawyer together – then we might be able to start moving this backlog of people who are waiting for counsel around the country.  And produce fair results.
Hybrid representation does more than clear court clog. There's an empowering message in hybrid representation which is that the defendant has the ability – and the duty – to clean up his own mess. Rather than being served by a "public pretender," the defendant can get real and contribute to the resolution of his own legal problems.
Not enough defendants have demanded hybrid representation – it's banned in many states – because they don't know about it or they think they'll never win if they try to help themselves. Statistics say that they can prevail – or at least fare better – if they pitch into their own defense. Hybrid representation holds tremendous potential for relieving the criminal defense problems around the country. Refusing to explore this solution makes fools of us all.
Even me.
THREE IDEAS IN CRIMINAL JUSTICE REFORM FROM OCTOBER 2 – 8, 2017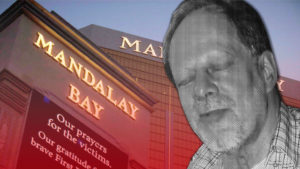 Obviously, the news was filled with stories of the Las Vegas concert shooting, one of the largest crimes in the history of the country, including the fact that the shooter – amazingly enough – had no criminal record.  Many terrorists don't have rap sheets and convictions.  Looking for them amongst convicted felons is a waste of time.
The New York Times reported that prison guards in Alaska put collars and leashes on naked inmates while forcing them to walk in front of female staff members and left them in cold, filthy cells without proper covers. The investigation that discovered these abuses isn't notable just for the horrors within it, but because it was written by an ombudsman, a dying breed of correctional supervisor.  If Alaska didn't have an ombudsman, these human rights violations may never have come to light. (Translation: this kind of correctional chicanery is happening in facilities in states without an ombudsperson.)
Manhattan District Attorney Cyrus Vance, Jr. took two hits this week. First, ProPublica, working with The New Yorker, dropped the bomb that Ivanka and Donald Trump, Jr. dodged a felony indictment for fraud years ago, after their attorney, Mark Kasowitz, made a $25,000 donation to Vance's re-election campaign, only to have it returned prior to Kasowitz's meeting with Vance. After the prosecution was shuttered, Kasowitz reappeared with a $32,000 donation to the same campaign, a contribution that was returned only recently. Then, days after this Trump bombshell, it was revealed that embattled Miramax founder Jeffrey Weinstein's lawyer donated $10,000 to Vance's campaign four months after Vance decided not to charge Weinstein with sexual assaulting a model. I've said it before; I will say it again. Prosecutors are inherently dirty.