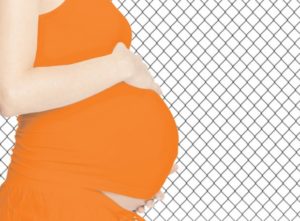 It's mid-shift in the food prep unit. HOPE is standing at the large window in the food service workers' empty dining hall. She watches as another inmate walks past the plate glass and stops to speak with a C/O. Flirtation and cutesy interactions ensue between the two of them.
HOPE:
(speaking to no one in particular)
How the fuck does she get away with this shit? Aren't we locked down until…whenever because some judge is here, walking around and they don't want any of these bitches talking to her and telling her what's really goin' on up in this place? I mean…if I was just wandering around I'd be cuffed and stuffed.
CHANDRA walks up and observes. Her expression says what she's witnessing is common.
CHANDRA:
 My working theory is pregnancy.
HOPE:
Who's pregnant?
CHANDRA:
Now? No one. But Adrienne was, I bet.
(Wondering who Adrienne is? Click here.)
HOPE:
(mulling it over)
Adrienne was preggo. Mmmm…
CHANDRA:
Well, I'm not 100% on it. But it's my only theory now. I mean, if I were in court, I would be careful and say that it is my personal opinion, given what I've observed, that she was probably pregnant but I have no direct knowledge of her condition. You get me?
HOPE:
I still think she witnessed something real bad. Serious. Like criminal. Like a C/O beating someone.
CHANDRA:
Can't be that. It's not enough of a threat. If she reported something she saw, they'd just call her a liar, crazy.  The usual delusional.
HOPE:
Maybe she witnessed something and can tell the cops exactly where to look for it on the cameras. That's evidence. Or maybe she has some paperwork.
CHANDRA:
Nah. They've searched her shit so many times, someone would have confiscated it. The guilty party or his friends…
HOPE:
Maybe it's paperwork she sent out. I mean, just playing devil's advocate here.
CHANDRA:
No one to send it to. Her husband's doing time and her family doesn't speak to her after what she did.
HOPE:
Maybe a lawyer?
CHANDRA:
They open legal mail. They're not supposed to but…
(CHANDRA gives HOPE a knowing look.)
Would've confiscated it that way, too.
HOPE:
Maybe it's not papers. Maybe she smuggled it out like the chick who smuggled out her toothbrush after she gave the guy [a C/O] a blow job?
CHANDRA.
(shaking head)
I've done my due diligence on this. She doesn't get visitors so she can't pass anything out. And if they open legal mail, they'll definitely open an envelope that looks like it has a toothbrush, especially after last time.  It's evidence she alone can control.
HOPE:
Like something inside her, like a baby.
CHANDRA:
Like something that's guarded by HIPAA [Health Information Portability and Accountability Act]. Remember medical is UCONN, not DOC. They should have no access to her medical records.
HOPE:
So the evidence is in her chart. Okay, that works.
CHANDRA:
Except it's not in her medical chart here. They'd break the law and Watergate the hell out of the medical records room to save their asses.
HOPE:
So, wait. It's not in her file?
CHANDRA:
Here. Not in her file here.
HOPE:
I don't. I don't get it.
CHANDRA:
Abortions go to the local Planned Parenthood and their doctors don't calculate the fact that she might have been in custody at the time of conception. They only care about the beginning of pregnancy to make sure they're in the right trimester to do it. As long as they're less than – what's it 20, 24 weeks? – in, they don't care about the beginning of pregnancy. They're all about the end. And they might've fudged her DOC entry date when they took her over there.
HOPE:
That's not in her chart here?
CHANDRA:
Nope. Because no one asked for it to be sent over. The OB here knows the deal and she's mandated to report. Can't report what you don't know about.
HOPE:
Why don't they just try to destroy the records or delete them there [at Planned Parenthood]?
CHANDRA:
Do you know how many pro-life nuts harass these people at Planned Parenthood? People shoot abortion providers and women who get the procedure. Planned Parenthood's security is better than it is here. No one's hacking their system or raiding their offices at night. Believe me.
HOPE:
But why would they bring her to a place where they have no control?
CHANDRA:
The best option. At least no one else can access it there either. No third parties gaining access to it. It's in a vault with one key: her word. So they kiss her ass, let her get away with outrageous shit.
HOPE:
No, here's the problem. She has no money. There's no reason for her not to sue them. I mean, having sex with an inmate, getting her preggo, is rape. She'd clean up.
CHANDRA:
She has, like, 20 years to serve. Anything she'd win – and she's not a sympathetic victim – would get eaten up by the cost of her incarceration. She'd end up with no money and nothing to hold over their heads. This way, she still has no money…but she gets whatever she wants. Still keeps the knife at their necks.
HOPE:
You really think a C/O got her pregnant?
CHANDRA:
C/O. Lieutenant. Captain. Warden. A fucking male nurse. Someone. We're talking about is objective evidence, off prison grounds, and Adrienne is the only person who can pull the ripcord on it. And whatever it is, it's serious, as in lose-your-job, lose-your-freedom, register-as-a-sex-offender serious.
HOPE:
I dunno.
CHANDRA:
Think about it. Only Adrienne has power over it. Off grounds. Undeniable evidence. Serious crime. Someone knocked her up in here. I'm telling you it's pregnancy. At least, like I said, it's my working theory.
HOPE:
Think it's mine now, too.
CHANDRA
I'm telling you. That's what it is.
Supervisor GREEN BAY walks into the dining hall and raises his hands in an open question after he sees his two employees watching essentially nothing very intently.
GREEN BAY:
Bozelko! Brooks! We're pumping! Let's go! Is this a parade or work?
CHANDRA:
Sorry, Green Bay. I was explaining my working theory for extreme favoritism in this place.
GREEN BAY:
Well, let's try this on for a working theory: just work.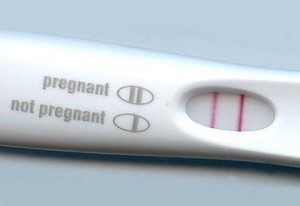 THREE IDEAS IN JUSTICE REFORM FROM MARCH 13 – 19, 2017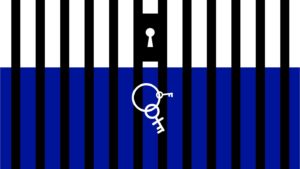 As if the reporter read Prison Diaries' game plan, this week Vice News reported how hard it is for a woman to terminate a pregnancy while she's incarcerated. There are no formal procedures as to how this gets accomplished in at least 20 states. Read the report here.
On Pi day, 3.14, the Prison Policy Initiative released its yearly "Whole Pie" graph of incarceration in the United States. "The American criminal justice system holds more than 2.3 million people in 1,719 state prisons, 102 federal prisons, 901 juvenile correctional facilities, 3,163 local jails, and 76 Indian Country jails as well as in military prisons, immigration detention facilities, civil commitment centers, and prisons in the U.S. territories," the report said. They also found that 641,000 people leave prison every year. If they all stayed out…we'd solve this prison crisis quickly.
How much is a year of your life worth? If you're wrongly incarcerated in Texas, you get $80,000 in compensation for every year you spent in prison. In Wisconsin? $5,000 per year. Michigan pays $50 K for every 365 days on the inside.