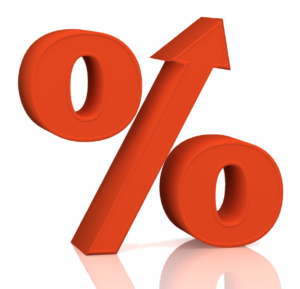 "Did you see that R.M. is back?" another inmate asked me.  R.M. was one of my roommates in 2008.
Then I remember why I started a list of all my cellmates/cube-mates back in 2008. The reason for the list mirrored my view of my departure. At first I just wanted to remember their names because I thought I was leaving any day in 2008; I would send them cards as they wasted in jail. They left before I did.
Then I thought I might need their names as witnesses when I thought I might sue this shithouse back in 2009.
Then I knew I would need their names for fact-checkers for a future memoir when Orange Is the New Black came out in 2010.
Then I grudgingly accepted that I needed their names to track their movement in and out of the facility if I was going to convince anyone that recidivism is out of control and we need reform. I realized that only someone in prison would understand the truth behind reported recidivism rates; they range from 50 to 66 percent around the country.  Those numbers emerge at the far end of Mark Twain's spectrum of falsehood as lying statistics. I've lived with 114 cellmates so far.  Eleven remain here; they never left.  Seventy-one have cycled through.  That's a real recidivism rate of 69%; 70% with R.M. on the scene.
Translucence is overtaking the paper from the moisture on my skin from the number of times I've handled it.
Then I told Ms. D, the counselor, about the study when we waited silently in her office for a fax.
"The recidivism rate is much higher here than is reported." She would understand. She has master's degrees in forensic something on her walls."I'm conducting my own recidivism study, using my assigned cellmates as the study sample."
"WHAT THE FUCK ARE YOU DOING?" She wasn't angry, but incredulous.
"Well, it won't be replicable and certainly won't have any statistical significance, but I want to document what's happening," I conceded. She looked at me like I was the inmate who had just been digging in the carcass of a dead bird she found in the garden. Disgusted by the unfathomable.
Then a woman here told me to react to to abusive guards'  insults and humiliation with politeness. "Kill 'em with kindness," she said in justification. I think this is bad advice. I'm sure someone here has a gun or a chainsaw at home she nicknamed "Kindness" and she'll really do it.
Then I remembered prosecutor character, Jerry Kramer, in Tom Wolfe's A Bonfire of the Vanities called crime's eternal parade "The Chow," the human flesh that grinds through the criminal justice system.
So I suggested an alternative.
"Deny them the target.  Starve the system. Just don't come back."
Then she looked at me like I've suggested the impossible and told me:
"J.P. just came back from a halfway house."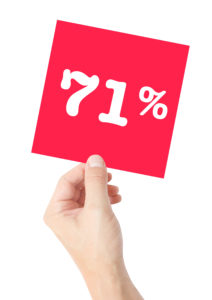 Then I watched that filthy, forlorn parade of tight skinny jeans and glitter T-shirts snake its way into the prison and recognize many faces from living with them and modern correction strikes me as internally inconsistent; if wardens and guards do their jobs and successfully rehabilitate women, then the lack of returning inmates – the recidivists, the ones who boomerang back inside after they leave to constitute the majority of the general population – will put them out of business.
"Did you see A.L.?  She's here but she might bond out."  A.L. split in April 2009.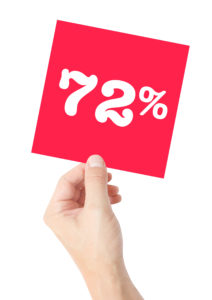 Then, as I await transport to court one morning, my soft parts static against a metal bench, I realize that rehabilitation is largely mortician's work:  the job only begins after the stiffs land on your doorstep and then what do we expect to be done with them?  It would be much easier and more efficient to prevent crime in the first place but zero percent of people want to do that.
Then a voice came from below the bench, a woman, bent over, rolling up too-long pants.
"Hey, weren't you my roommate?"  It's R.T.  Same cube in the dorms.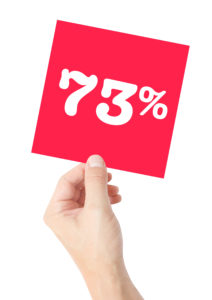 Then she went to court with me and, when we returned, V.O., another of our roommates from South Dorm in 2008, sat in lockup. Came back to Niantic with us.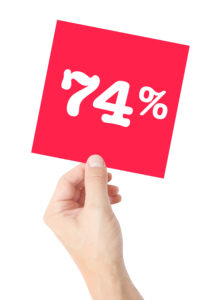 Then I saw P.G. and C.J.'s names on the "move list" on the officers' desk the day after my court trip.
Then I decided that I am almost starting to enjoy this study, the fact that I'm documenting trends no one else has. I predict high eighties by the time I leave, even 90's, which are numbers I've loved since high school. This endeavor tickles me a bit too much and I think it's because I'm now seeing the other women as less than human. It was too much for me to see women rebounding from reentry so often and so quickly. The flow of failure tells me too much about my chances when I leave here; the commentary that recidivism provides on human potential is devastating. Prison is the real Hotel California. Check out. Never leave.
So I have conveniently reduced them to numbers to numb myself to the fact that prison for any amount of time is probably a life sentence.
Then S.D., my cellmate from 3 South, came back and moved onto the tier.  While she dragged garbage bags into cell E3, I asked her what she thought because she's bright, a former nurse who's decade-long downward spiral was started off by a drug addict husband who had her stealing narcotics from her work for him until the D.E.A. caught on. She agrees with me. The study makes my peers subjects rather than real people and this is how I'm getting though my sentence.
"Don't ever think you don't matter S.D.. You make difference in my life," I told her and it sounded like I was thanking her for listening to my theory on how recidivism has calcified my soul, but then I realized I meant it in terms of percentages. She just bumped my study numbers up one notch.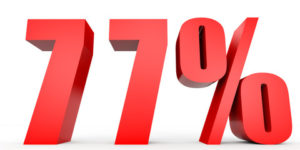 THREE IDEAS IN JUSTICE FROM SEPTEMBER 26 – OCTOBER 2, 2016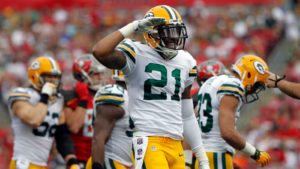 The Pennsylvania Supreme Court held that "county governments have a constitutional responsibility to provide counsel to poor criminal defendants and ensure that their defense is adequately funded."  Define adequate, people. To provide decent representation, you're looking at 5 times the current cost. I wonder if Pennsylvania's Supreme Court would have decided the case this way if they knew how much money was actually in play. This isn't a situation where another ten million dollars will solve it. The truth is that we can't afford to prosecute as many people as we do.
The Department of Justice's Office of the Inspector General released a report this week on the Drug Enforcement Agency's use of confidential informants. It's  An example: one confidential informant was paid over $400,000 for information even after
Instead of taking a knee or standing up, Green Bay Packer Ha Ha Clinton-Dix took a seat…in class. He re-enrolled at the University of Alabama to complete a degree in criminal justice as his answer to the growing problem of police brutality. Refreshing.