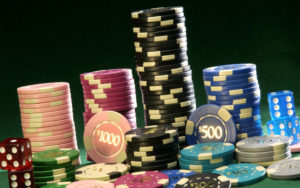 FOMO takes hold, especially at the holidays.
The only time I don't feel left out of the rest of the world, when I felt like everyone was on the same page, is when we're all on the first page of a calendar. January is the great equalizer. To hell with death and taxes.
Because New Year's resolutions convict everyone who makes them of some sin, the self-assessment that people go through at the end of one year and the beginning of another is how prisoners feel all of the time. It's the one time of the year when literally everyone's looking to for ways to avoid recidivism.
And all of us feel bet against. Because the world expects ex-cons and resolution-makers to flop.
Eighty-eight percent of all resolutions end in failure.  Criminal recidivism rates – which aren't as bad but still range from 47% to 62.5% – aren't measured in the binary of whether you succeeded or not, but in how long it took you to fail: one year, three years, five years.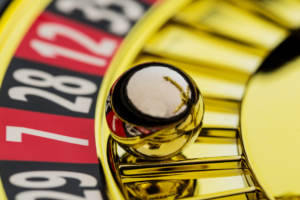 For all of personal rehabilitation, failure's not an if, it's a when. For both people leaving prison and those making New Year's resolutions, it's assumed you'll falter. Everyone just wants to see how long it takes for you to lose your grip and plunge down like a losing contestant on American Ninja Warrior.
The reason why so many resolutions fail is that they include the impossible plan to "be a completely different person" in the New Year, at least according to all the psychotherapists who've been quoted in sidebar sections of 'holiday stress' articles in the old women's mags we have lying around here. Rather than changing a behavior, we gaze from afar on how our lives will be different in the future as a new person. Someone who we are not. At least not yet. Probably not ever.
Prisoners suffer from the same thinking. Courts, prosecutors, even the friends and family inmates say they miss so much at the holidays conflate our behavior and our identities. When the behavior is prosocial and good, the mixture yields pride.
When the behavior is bad, you find yourself coated in a grimy shame and your identity becomes like a used car; you just want to trade up.
The message that society sends to incarcerated people is that they're inherently bad. When you're told that you're a bad person, implicit in that is that, to become a good person, you have to be another person altogether. A "new you" is the only acceptable version. To succeed, you have to reject who you are.
Becoming the person who goes to SoulCycle every day is very different from becoming the person who doesn't boost a pair of jeans from Old Navy. Refining habits can't be directly compared to deciding not to break the law.
But when we're talking about a new you, we're talking about a person who's inauthentic. We want to believe that our idealized self is the authentic one, but that's not true. Your true self is the sum of your humiliating fumbles and screw-ups. What other people call baggage – something that can be abandoned along the route to the new you – I call backstory and I can't leave it behind. I won't. That's fraud. That's the old me, according to everyone else.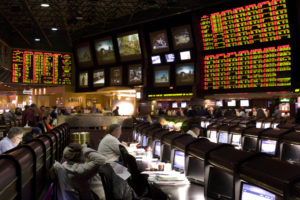 This isn't to say that there's anything wrong with reinvention. A longitudinal study of women throughout their lives at the University of California at Berkeley – called the Mills study because it followed women who were recent graduates of Mills College into their old age – found that reinvention is not only possible but more likely when its approached gradually and not as a change into a new person but as a return to the person you were and always knew you should be.
Indeed, our country's entire penal system is based – at least in principle, if not in practice – that time and a controlled environment can cause personal and moral revolutions in people. Yes, long terms of incarceration sometimes work.
When I leave here in 74 days – well after at least 36% of people dropped the resolutions they made last month – I'll get a tabula rasa myself, not because I'll be a different person but because I'll emerge more myself than I've been for a long while, having erased my screwy sense of entitlement and the delusion that I am owed anything.
Part of my ability not to feel like a walking, talking crapshoot is that I got away from thinking that I am flawed when the defect is really in how I handled things. There's no "new me" when 2014 comes, it's the same me every January, just doing some things differently, managing those flaws rather than internalizing them to the point that I have to morph into someone else to keep them from interfering with a meaningful life.
And if you're a C/O searching my stuff, looking for what I'm going to say about all of you when I leave this year, there's nothing wrong with you, either.  There's something wrong with how you're doing things. Find that and fix it.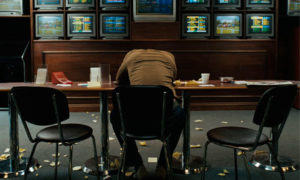 THREE IDEAS IN JUSTICE REFORM FROM DECEMBER 26 – JANUARY 1, 2017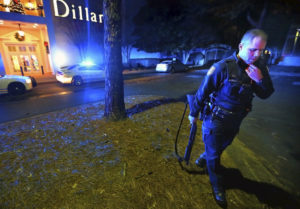 The Bureau of Justice Statistics released its latest counts of people incarcerated in state and federal prisons and in local jails, and offered some good news. During 2015, the state and federal incarcerated populations declined by 2%, more than it has any year since the Bureau started tracking annual change in 1978. The bad news is that most of that decarceration came from President Obama's one-off's with clemency and early release. Probably won't happen again any time soon.
Teen brawls broke out in malls across the country the day after Christmas. When I was in prison in 2013 and the Fox Series The Following aired, I used to wonder how it didn't inspire more bizarre, flash mob-type crime. I guess I was just premature. It's finally happening. The Following has come to life, juvy-style, without blades, thankfully.
Starting January 1, 2017, the vast majority of people arrested in New Jersey will be released without having to post bail. Those who are remanded because they can't afford to pay a bond will be tried within six months. I really want this to work. If it does, it will push reforms in other states. If it fails, it will be hailed as the reason not to let anyone out of custody. This is why new ideas in reform can be dangerous; if they flop, then people blame the principles behind the plan, not its design.