"I'm gonna win my habeas. I got me a Jew lawyer. He got a beanie and everything," Soledad announced she strutted down the hallway.
"Yeah, don't…don't say that."
"What?" she asked.
"It's not a beanie. It's a yarmulke. When you say  'Jew lawyer' it implies unkind things about Jewish people. "
"Like what? That they be winnin'?" Soledad protested.
"I bet a number of people in here had attorneys who happened to be Jewish and…let's just say, they ain't winning," I assured her.
Because they confront the greatest ignorance of all, I think the Jewish women have to be the loneliest group of inmates, if you can even call them a group. I've met a total of three while I've been incarcerated. Only two did a bid. Not only have they plunged into this utter dysfunction, other inmates reduce their spirituality and customs to the menorah and dreidel that popped up on the windows of their grade school classrooms in the spirit of equal time for "other" cultures.
Since then, because stereotypes operate most consistently and strenuously in populations that are stereotyped themselves, the only understanding of Judaism, of a religion whose story figures squarely into the narrative of oppression everyone in here is peddling, is that the only way the religion manifests itself is through alleged ruthless legal prowess. 
We make a big deal of the history of American slavery as it pertains to corrections, calling it "The New Jim Crow." Imagine being Jewish and being thrown in prison and having to confront what millions of your ancestors went through as they were processed through Hitler's explicit agenda of annihilation. At least here we speak of reentry, another chance, eventual release. They lived condemned, all of them. If there were more Jews in prison, we'd be calling this "The New Dachau" but their minority status prevents better comparisons between the modern penitentiary and the Holocaust. I think that this country might have a chance at rapid reform if there were more Jewish inmates. I don't wish this on them, but if Jewish inmates reached critical mass in here, historical comparisons would put legislators' pedals to the metal. Of course, if I'm right, it only shows how racist the system is, because historical comparisons seem not to be motivating anyone to do much to make these places better. Just saying. 
"What do you think of that?" I asked Cerise, an observant Jewish woman who also happened to be a lawyer.
"Jews are persecuted everywhere. Been that way throughout history. This is nothing to us," she poo-pooed me.
Cerise explained that, in the Jewish faith, a Torah scroll – one that contains hundreds of thousands of letters –  is rendered not kosher and unusable if even one letter is missing or broken and the same concept carries over to the Jewish people. If even one individual is forgotten or left behind, then the entire community is lacking and considered unKosher.
This Jewish worldview is lower-c catholic and accessible to all, but it's a secret in here because all that matters about a person is how criminally useful he can be. The "Jew Lawyer" has gangsta value. 
I had to deliver some milk to the control room and I spied Soledad in visits, coming out of one of the legal conference rooms with a man in a patka. In this environment of inverted diversity, my first thought was that it looked like a do-rag gone wrong.
Later I asked her:
"Soledad, who was that in visits with you?"
"My lawyer."
"He's a Sikh."
"Sneak?" Soledad asked.
"Well, probably, because they [lawyers] all are," I conceded. "But that's a patka, not a yarmulke.  He's a Sikh. It's an Indian religion."
"For real? Indians like the casinos?"
"No. Look, your lawyer's not Jewish at all. For Christ's sake, when I saw him there, I thought he was your shrink."
"Why?  That's what them people [Sikhs] do?"
* Title means "smart person" in Yiddish.
THREE IDEAS IN JUSTICE REFORM FROM DECEMBER 4 – 10, 2017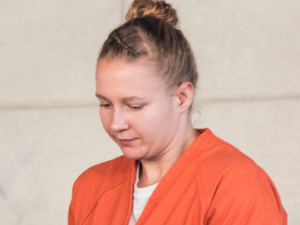 Remember Reality Winner, the NSA employee who leaked documents related to Russia's attempts to feel out its ability to hack American voting machines? Her trial is shaping up to look like mine: a total zoo. The Intercept (click here for link) covered the pretrial proceedings. She's basically being prevented from defending herself. 
Here's (click for link) a good New York Times editorial on how the Governor of New York has to be careful – and has tremendous power to cull abuse from correctional facilities – in negotiating a new contract with the prison guards' union.
The Bureau of Justice Statistics released a new study Thursday, Criminal Victimization in 2016 (click for link), employing a new methodology designed to more accurately reflect crime at its most local level. But the new model produced such erratic results — such high levels of crimes in certain counties, for examples — that officials quickly cautioned against actually using the data. Sounds like money well spent.