Mouthing "I'm sorry" to the counselor every time I turned around to check the clock, I waited on hold for 46 minutes for the Identity Protection Specialized Unit at the IRS.
MALE VOICE: Good afternoon. Thank you for calling. My name is Gabriel. May I have your name and social security number?
ME: Yeah, hi. My name is Chandra – C-H-A-N-D-R-A, Bozelko B as in boy, O, Z as in zebra, E, L, K, O, social XXX, XX, XXXX.
GABRIEL: Thank you Ms. Bozeleeko. I've brought up your name and profile. What's the reason for your call today? Are you calling because you think your social security number's been compromised?
ME: Yes. Um, fraudulent tax returns have been filed in my name? I received two notices of coming refunds that would be sent to me by prepaid debit card and I didn't file returns for those years, so something is wrong.
GABRIEL: What years are they?
ME: Well, I got the notice for tax years ending 12/31/08 and/09 but there may be more years. I don't really know.
GABRIEL: Okay. I will note that. Many times people forget that they filed a return and think they don't owe anything and then they get a bill. Are you sure these aren't your tax returns?
ME: Yeah, I'm sure. And I didn't get a bill. I got notice of a refund that you're about to pay and it shouldn't be paid.
GABRIEL:  So there were two returns filed for you in those years?
ME: No, I haven't filed a return for the past four years. I didn't have sufficient income.
GABRIEL: Okay. I will send this report over to our investigative unit and you're going to have to file everything – everything you file with the IRS – with a PIN number. You'll be sent a PIN for any future filings and you'll get a new PIN at the end of every tax year.
ME: Okay. How do I find out who's doing this?
GABRIEL: Well, it needs to go to our investigative unit and, generally, the IRS handles it from there. Law enforcement will contact you if necessary?
ME: If necessary? How would it not be necessary for them to verify that they weren't my returns? They would need a statement from me.
GABRIEL: And they will, Ms. Bozeleeko, if they need to.
ME: Okay. This seems relatively painless, too painless maybe, but that's good, so I'm going to need copies of these tax returns, and copies of all documents like W-2's that accompanied them. Addresses where debit cards would have been mailed. I need all of that. The whole file for every return filed since 2007, because none of them are mine.
GABRIEL: We can't do that.
ME: Why is that?
GABRIEL: Well, you said they're not your tax returns.
ME: They're not.
GABRIEL: Then you have no right to them if they're not yours.
ME:  But they were filed under my name and number. They're trying to be my tax returns.  You thought they were my tax returns. You were going to send a refund.
GABRIEL: Are they your returns?
ME: I know, for sure, that I haven't filed a tax return since 2007, so no.
GABRIEL: Because of your income?
ME:  Precisely. I make $1.75 per day.
GABRIEL: That's…not legal.
ME: Where I live, it is.
GABRIEL: You're where? Connecticut?
ME: I'm in prison. I'm calling you from a prison. I'm…I'm an inmate.
SILENCE
ME: Gabriel?….Hello? Gabriel?
SILENCE. The line was dead.
ME: Now what the fuck do I do?
THREE IDEAS IN CRIMINAL JUSTICE FROM JANUARY 1 – 7, 2018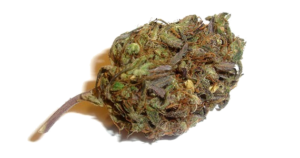 Let's not get too flipped out over Attorney General Jeff Sessions' rollback this week of the Obama administration's  "Cole Memo" – directions for leniency on prosecuting marijuana possession at the federal level. Only one percent of people in prison are doing time for pot. There's some argument that criminalizing marijuana is problematic because it provides another pretext for arrest. That's true, but there are many overlapping options for any given act. For pretextual arrests, penal codes, especially federal ones, are already so deep that Sessions' decision doesn't matter that much. If they want you, they'll get you.
People have been communicating with inmates at through signs posted on a warehouse across from the Metropolitan Detention Center (MDC) in Brooklyn, New York; inmates have sent return messages through flickering lights. The New York Times ran a story on this "billboard of hope and encouragement" and everyone thinks its a heartwarming story, especially since in person visits are being eliminating in many jurisdictions and phone rates are about to skyrocket again.  The warden at MDC, Herman Quay, says he doesn't mind the signs as long as safety and security aren't tampered with. With that statement, Quay just cued every person who's trying to get a message around the mail and phone censors to put it on a sign and hang it up.  Now that it's garnered some media attention and people know of the new way to get a message inside the facility, the signs will be taken down soon. Reporters and photographers might have done better to leave that one alone.
What's in store for the death penalty in 2018? Look here.