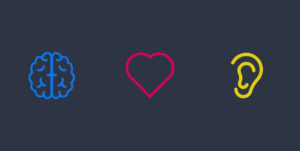 December 25, 2007 (incarcerated for 18 days)
A Christmas Carol is less about Christmas than it is about conversion. Scrooge indicted and reformed himself in a matter of minutes; he's the single most efficient correction system in history.
Ebenezer didn't embrace Tiny Tim's plight by accident. Through the lessons of the Ghost of Christmas Yet to Come, he spied his own demise, inevitable if he didn't change. Scrooge took to a lesson that many of us resist: empathy isn't some latent, oversensitive irrationality; it's a  survival skill that takes some field training.
Unfortunately, you can only get empathy through a somewhat  exclusive club. Ask Inmate Dennis Kozlowski in New York. He got in before I did.
In 1995 in a Houston courtroom, at the sentencing of the former assistant controller of Tyco, a letter from the company's CEO – the aforementioned Dennis Kozlowski – urged the judge to withhold mercy and sentence Girish Shah to "incarceration for a maximum term," because, as Kozlowski informed the court, "wrongdoing of this nature against society is considered a grave matter."
Ten years later, in a New York courtroom, that letter informed another sentencing court, the one that would impose penalty on Kozlowski himself for bilking Tyco of millions, more than Shah ever did.
You can call this whatever you want: karma, cosmic payback for Shah, or just the rule of law. I call it a new convert to the Order of Empathy. Dennis will never pull that shit again because now he knows how it feels.
It shouldn't be that everyone has to go through the tribulation of a trial like I did to develop empathy, but that might be what it takes. Maybe there's a point to arresting more and more people, locking them up, making the club more inclusive. Mass incarceration is an empathy diaspora. 
There are recipes for empathy and others have mastered them without a fall from grace. If you want to be more compassionate, you could, as Atticus Finch – a criminal defense attorney, by the way – advised in To Kill a Mockingbird, "climb into [another's] skin and walk around in it."
Sometimes I see someone's plight and get so overwhelmed with sympathy for them that I can't feel empathy. Maybe it scares me too much, maybe privilege prevents it, but I don't think I could have been very empathetic before this ride. How could I have imagined what other women in here feel? However unjust this has been, it was totally necessary. This lesson would have evaded me for the rest of my life. 
It's not just me. Few can imagine what another's skin feels like. They think it's too small for them. They are too big, too important, too moral, too smart, too cautious, too innocent, too rich, too white, for them to get inside it, much less take it for a walk.
But the skin will fit. And – Dennis and I will say the same thing – they won't acquit.
THREE IDEAS IN JUSTICE FROM DECEMBER 18 – 24, 2017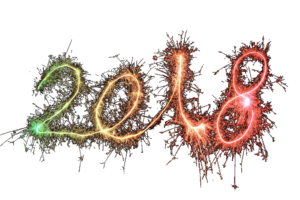 This is the last diary entry to be published in 2017. I will leave you with three year-end, wrap- up ideas. Read them and decide what you're going to do next year. 
Here's a quiz to see how much you've been paying attention to criminal justice this year. I got one wrong and I'm so ashamed. 
Here's a list of criminal justice campaigns that can win in 2018.
Here's one professor's wish list for criminal justice in 2018. It's woefully incomplete but it will show you what reformers are up against if a professor's wish list is so short and simple.
Also, if you need to park your bucks somewhere before the first of the year for tax purposes, here are three worthy places to donate. Click on their names to get to their websites and contribute:
Prison Fellowship's Angel Tree Project – Purchases Christmas gifts for children of people in prison. Remember, the kids are innocent and suffer more than anyone else.
Prison Policy Initiative – By combining data and compassion, this organization produces the best research on criminal justice, by far.
Second Chance Educational Alliance, Inc. – Volunteer teachers head into correctional facilities and teach college courses to inmates. Prisoners getting college credit for these courses and can earn degrees from Connecticut community colleges.