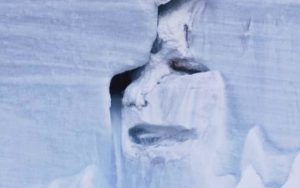 To read from the beginning, Part One of Four, click here.
To read last week's segment, Part Two of Four, click here.
I waited for hours in the medical hallway with Baskin standing right next to me. He walked away as soon as I was summoned into the office, now staffed by nursing students trying to prove to themselves that they would treat all patients the same once they snagged their RN's.
"What happened?" one asked. Her hair was shiny, like mine used to be.
"Nothing, really. I didn't ask to come here. I'm fine," I said and touched my frazzled bun.
"They called and said you got hit by your roommate. Are you okay?" she lamented, over-concerned.
"Oh, no, it was just a mush. That's what they call it, right?"
The student in a lab coat examined my forehead more closely than the doctor did when when I got the spider bite or when the C/O shot the laser pointer in my eye. Took my temperature.
"Um, do you know if I'm moving or not, because it's after count time…" I  asked leaning in closer to one of the students and she didn't look at me. Instead, she locked eyes with Shiny Hair in silence, which was as clear a signal that I was fucked.
The door pushed open – a huge HIPAA [Health Information Portability and Accountability Act] no-no since it's an examining room and any patient could have been undressed or receiving treatment – but rights will not stand in the way when you can bust Bozelko.
The door's pusher, Lt. Booz, had returned to the scene and stood outside, flanked by C/O Brokowski – who doesn't need rumors because all of the inmates watch him jump from jellies to every goddamned jam possible – and C/O's Lambert and McMurray, who I heard is dating the operating captain. I don't know if it's true but I believe it.
Three C/O's, along with one lieutenant, is the magical combination to disappear someone in solitary confinement.
"Lieutenant Booz, may I ask a question?"
Booz made sarcastic movements and expressions, like he would listen to me politely and intently, when everyone knew he wouldn't.
"Can you tell me why I'm going and when I'll be out?"
"You're going because we need to investigate you. And, when you'll get out? I have no idea. Turn around."
McMurray cuffed me and the posse walked me down the hallway of the inpatient medical building out the door and to the right, to solitary confinement.
After McMurry strip-searched me and watched me don the red scrubs, she left, locked the door and slid the notice to me that they were holding me in administrative detention, in case the cuffing, strip search and being dropped into a basement room hadn't tipped me off. "Pending Investigation." 
I didn't even spread the pistachio-colored sheet out. I just hoisted myself on the black metal frame and landed on mattress with a crunch, the hunter green weave of fibers sounding every time I moved. At first, I was still, supine, as tears rolled out of my eyes sideways like the string on a mask.
The saline burn scolded me: you shouldn't have said anything! But the alternative was to have Keisha needle me forever, deny me sleep and cause as much chaos as possible. If I hadn't said anything, I would've still ended up on this human wrapper in this dungeon anyway, because they would have blamed both of us for Keisha's quite remarkable ability to escalate any dispute infinitely. That is, if she didn't beat the brakes off me.
I realized then that I never had a choice; that nothing would have kept me from the Restricted Housing Unit. It was impossible if I were assigned to live with Keisha; she would either kill/harm me, or drive me to misbehaving, or I'd hoist my own petard by asking for distance from her. I was never going to win. Assigning Keisha to me as a roommate was a set-up from minute one.
I turned and rested my cheek against the vinyl – sheet still by my feet where it couldn't even pretend to protect me from the years of use on this mattress that I know was never washed once – and I could hear the tiny tap of each tear against it. Eventually my tears' trickle tickled my nostril as a puddle collected. My nose ran, too, into a mass of moisture that I fell asleep on.
"Bozelko, get up, we're coming down to get ya," came a tinny announcement through the intercom.
"What time is it?" I asked and craned my neck toward the window. Still dark, but no thud-thud-thuddd of the trap doors for breakfast trays.
"Two-fifteen."
"I don't have court," I said to no one. Wake up time for court is at 3:30, not 2:15, in the morning, but mistakes thrive at York CI.
"Not court, investigation, at the LT's office," tinny voice told me.
"I have to go now?"
"Fuck! Yes. Why else would I wake you up?" he shrieked.
And, with that, another C/O appeared at the door and told me to kneel on the chair outside my cell. With my feet behind me, dangling off the edge, he shackled me and took me toward the the door.
As approached it, noticed it was a deeper dark outside than I remembered of night, like a navy rug. Runoff from a drainpipe was matte white, frozen so completely that I could see the icicle's dryness, no heat in the air whatsoever to give it rinse with moisture.
I shuffled, shackled, though the still of cold so severe that it made me catch my breath. It was the only thing I could have caught, being cuffed the way I was. No one had delivered any underwear or bra to me when I was brought into the building and the red scrub set included pants that sagged on me, down low enough that a brisk pace could pull them right to the sidewalk and expose my unshaven legs and ass to blistering cold and burning humiliation – as well as a charge of indecent exposure. I wouldn't have even been able to pull my red chinos back up quickly because that asshole held my arm to "balance" me. I'd been, in essence, hogtied and asked to walk that way through a freezing gauntlet, barely covered in cheap cotton.
So I walked even more slowly to prevent my pants from dropping, only extending the time I would spend in winter's tightening clutch. What should have been a two-minute walk to the administration building became five, with the guy holding my arm in a jacket, gloves, hat and neckwarmer. The mist of human life coming out of his mouth while my teeth chattered uncontrollably. When I saw my reflection in the glass near the door of the lieutenant's office, the soft ducts where my tears had depleted themselves puffed under my eyes. I was way beyond pitiful; I was ghoulish and twitching when he led me to Lt. Booz, bald and paunchy, sitting at a desk, ready to do his investigation into the matter, racking up overtime.
"It's two in the morning," I hiccuped out.
"I say when we do this investigation."
"Oh-kay." I was still shivering.
"So, your roommate, she spoke to us. She said you and her have some plans when you get out."
Booz then went on to explain, in his wanna-be-cop delivery, that Keisha had told him – even wrote in a statement – that  she and I were planning to meet up on the outside when we were released and she would, from her prostitution perch, induce C/O  X to pay her for services and drive her to her usual spot, where she and I would proceed to kill him.
Booz et al. thought this was a real plot; they were sure Keisha had been talking about this – she's tried to make the same plan every time she's been here – but I hadn't reported it, which convinced them that it was a real plot. I was in on it and a threat to Mr. X.
"Well, Keisha said that but I thought it was about as likely as her becoming secretary of state, so, no, I didn't report it."
"You got jokes, Bozelko? Think it's funny that an officer's life would be endangered."
"No, sir. One-hundred percent serious. That's what I actually thought. I mean, for that to be a real risk, C/O X would have to be in the habit of picking up prostitutes. I think we both know that isn't true, despite what's reported on inmate.com. And by Keisha herself."
Booz's face dropped like I just announced it was Law Day.
"We're done here," he announced.
"We are," I agreed. And I knew I wasn't getting out of the restricted housing unit for a while.
"Here, take these statement papers and write out what you just told me in the no-contact visit room, you know, since you're such a good writer."
So I did. Wrote it all out, still shivering. Shade and all.
Click here for Part Four of Four. 
THREE IDEAS IN JUSTICE REFORM FROM AUGUST 21 – 27, 2017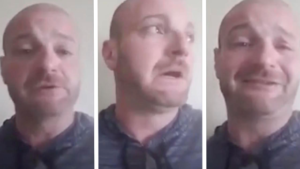 Many lessons emerged last week. Three of them are:
Jefferson County Common Pleas Court Judge Joseph J. Bruzzese Jr., who has carried a gun for years fearing "nutcases out there who want retaliation," was ambushed and wounded last week as he was entering his courthouse in Steubenville, Ohio. The judge and a court probation officer fired back, killing the assailant, who happens to be the father of a young man convicted of rape in the same courthouse four years ago. Shooting a judge – or anyone for that matter – is unreasonable, unlawful and morally wrong, of course, but I would be remiss in not allowing this story to opportune a dragging of some members of the bench.
A study from Harvard Law School published last year found that judges follow the law far less often than we expect, particularly in criminal cases. Even when the law is followed, a disturbed litigant/defendant can act, well, disturbed, but those "nutcases" who want retaliation might have been screwed by a judge – and had no further remedy. A way to prevent another situation like this: everyone – including jurists – follow the law, in every case, in every way, because we're all equal under the law, remember? LESSON: DON'T TRUST JUDGES (but don't shoot them, either).
When it comes to sting operations, what counts as entrapment is about to get debated again. The Santa Fe Reporter and New Mexico In Depth looked at one case out of Albuquerque where an undercover ATF operative seemed to go too far. Jennifer Padilla thought she'd found a new boyfriend who cared about her kids and her effort to stay clean after several stints in jail and a long battle with drug addiction. As it turns out, Padilla was targeted by the informant, who encouraged her to relapse.  After two months of dating, he asked her to help arrange two meth deals. Now Padilla's back behind bars and the informant (who has a much more serious criminal record than Padilla) is still working for the feds…and probably dating someone else with a criminal record, low self-esteem and a future clear of lawbreaking…if she can get away from him now. LESSON: ON SECOND THOUGHT, TRUST NO ONE.
White nationalist and convicted felon Christopher Cantwell turned himself in to Charlottesville police last week on a warrant for one count of malicious bodily injury by means of a caustic substance and two felony counts of illegal use of tear gas, but surprisingly not for possessing a firearm, which is illegal in Virginia for people with criminal records – and clearly depicted in the Vice News special on the Charlottesville march that featured him.
But the real story here is that Cantwell was denied bail, a condition usually reserved for defendants charged with murder, people like his fellow white nationalist James Alex Fields, the driver of the Dodge Charger that killed counterprotester Heather Heyer on August 12, 2017. It's true that Cantwell doesn't live in Virginia, but fleeing and failing to appear later would have been hard for this dude after his cameo in the Vice News special and his subsequent celluloid hysteria about actually having to take a collar. While none of the media coverage of Cantwell's arrest say this explicitly, a judge made a legal finding that Cantwell is dangerous and it's not clear if the court knows about the guns or the threats from the Vice special. It's entirely possible that the court found Cantwell to be dangerous for his beliefs, which is a very dangerous place for American courts to find themselves – and very uncommon as courts are usually glad to post a bond to get an accused person to inject some cash into a local economy.
I wonder if other white nationalists have been/will be treated the same way when they appear in criminal cases, as many of them have and will likely continue to do. While we're on the topic, Cantwell's video is a prime lesson in how to be a punk bitch when you find out there's a warrant for your arrest. For Christ's sake, there are bougie white chicks who've never cried before, during or after being arrested. You're reading one right now. LESSON: TRUST ME, CANTWELL'S A SNOWFLAKE.