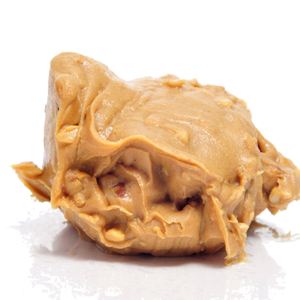 It must have seemed like a riot of sorts.
At the time, inmates were filing federal lawsuits at a rate thirty-five times higher than the general population – 25 per 1000 prisoners, according to the Administrative Office of the United States Courts. Now that 2.2 million people inhabit United States prisons and jails, 550,000 federal lawsuits would be filed every year if prisoners had maintained that pace.  Assuming a 250-day work year and a seven-hour workday, that amounts to 2200 prisoner claims filed every day, 314 every business hour, if that rate continued today.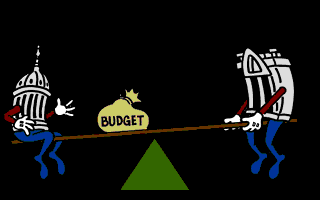 But the year was 1996 and their two-year old "Contract with America" obligated Republicans in Washington to produce a big change, especially since a budget impasse had caused a federal government shutdown.  Congress sought to seal up the outpouring of prisoner-initiated civil actions. The Prison Litigation Reform Act (PLRA), part of the Omnibus Consolidated Rescissions and Appropriations Act of 1996, the law that broke open the budget bottleneck, was passed in April of that year. Unsurprisingly, every year since then, the rate of inmate litigation has declined.
The PLRA's purpose was litigation reduction, a not so ignoble goal. One rule of criminal justice, and of prison life, is that stupid, selfish sociopaths will endanger any benefit bestowed on a general population, even if it causes authorities to yank that support for them, too.   That is what the PLRA did; it basically eliminated an inmate's ability to file civil claims unfettered after courts heard such cases as the suit seeking money damages for cruel and unusual punishment when an inmate ordered two jars of creamy peanut butter from the commissary but received one creamy and one chunky. When Congress needed to display austerity in the most ostentatious way, their scissors flashed across these gross examples of frivolity.  This isn't brilliant analysis on my part; the Supreme Court of the United States admitted as much in their decision in Porter v. Nussle.
Federal litigation is usually the only way for someone who's incarcerated to sue at all. You can't really sue the state for tortious conduct because of the various types of immunity. They don't have immunity in federal court when you claim that the state's violated your civil rights. So they only forum where an inmate has an inkling of a chance is the one that's almost impossible for him to reach.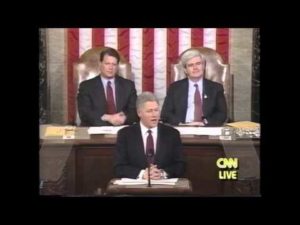 Complaints from prisoners – whether they're lawsuits, those essential grievances that have to be exhausted before someone can file a lawsuit, or just general gripes issued through gritted teeth –  are the thermometer of a facility; the docket is the best way to see what's really happening in there without going inside, even if half the allegations aren't fully evidenced. If you have a number of suits alleging a guard is being abusive, then either he is shitting on the inmates or he's been made a soft target and a rumor has circulated that someone can get money from litigation; either way, it warrants an investigation.
Inmates who are serious enough about their beefs to get paperwork together and mail it to a proper federal clerk are probably telling the truth. Discouraging them means by making it harder for a prisoner to complain  you don't care to know what's happening inside. The PLRA basically told every inmate: "We don't give a fuck what they do to you."
And they do to us. A Texas inmate lost his leg in a grain reaper when a guard failed to supervise him properly in his work assignment. Undoubtedly, this prisoner has a meritorious claim, but it's almost impossible for him to file it. After the surgery to sew up the wound on his severed limb, he lived in such extreme heat that it's killed eleven prisoners. It's going to be hard for them to get relief through the courts, so no one will know the figurative or the actual temperature in there. People will continue to be maimed and killed. The PLRA is one of the most effective – and cold-hearted – silencings there will ever be.
If we can change the way our complaints are viewed, having others views them as input rather than as requests for output, someone might see the sociological and epidemiological value of litigation, even papers smeared with peanut butter-type foolishness, to see what's happening in prisons. The PLRA only reinforces this antiquated thinking of the criminal justice system – the idea that every complaint is a declaration of war, where one party is wrong, another right, and one must be punished and the other walk away the victor.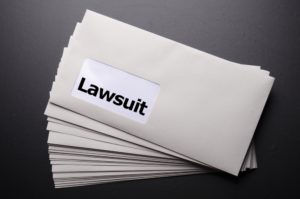 The complaint against a defendant in a criminal case isn't called that. It's called an "information" because that's what it provides to everyone involved in the case: data so they can do something about what happened.  In theory, prosecutors, victims, perps, defense attorneys and judges are supposed to come up with the best, least restrictive solution to the problem of one person's lawbreaking. But because criminal court dockets are flooded with too many cases – a riot of sorts – we just default to prison at every opportunity for solutions.
Viewed properly, complaints – even lawsuits – are just openers for dialogue, invitations for exchange. If we viewed them that way, like the old AA adage goes, as "descriptions, not indictments" we'd have even fewer prisoner lawsuits, because we would have less cause for them.  Isn't that the best court policy we could have? It would be like effecting tort reform because fewer people were harmed, got in fewer accidents, fell less often. Isn't that what we want? Sometimes it seems like we prefer that people keep suffering so we can keep our courthouses open. And shut out prisoners in a new and different way.
THREE IDEAS IN CRIMINAL JUSTICE FROM MARCH 20 – 26, 2017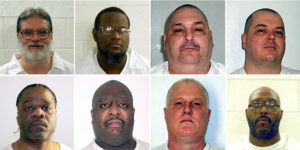 Inmates say they're getting beaten and harassed in the aftermath of the uprising at the James T. Vaughn Correctional Center in Smyrna, Delaware on February 1st, when Sergeant Steven Floyd was killed. I'm sure many of the inmates who are being victimized had nothing to do with the commotion but this is becoming unfortunately familiar coda to preventable prison riots. A few bad apples cause a stir and everyone in the facility gets pummeled for it. It's almost as if the National Guard or another military force should take these prisons over after these incidents so that the staff who's been harmed/embarrassed/caught doesn't have access to inmates while they're still hot under their badges.
The state of Arkansas is in a rush to execute eight men on death row (pictured above) by the end of April, when one of the ingredients of the state's fatal execution cocktail will expire.  They are recruiting (drafting?) witnesses to the execution from places as odd as Rotary Clubs because they have a statutory requirement: six to twelve people have to witness every execution for it to go down legally. Not sure how to think of this, asking people to be like acting like notary publics for killings. It's distasteful but it might effect a policy shift ,seeing that there aren't too many takers, even though the state of Arkansas is supposedly pro-death penalty. Almost no one wants to act as a witness to what they supposedly support.
And if you like Neil Gorsuch, Trump's SCOTUS nominee who sat through days of confirmation hearing testimony last week, because you think he might be okay on criminal justice issues because he's been a little bit fair with his Fourth Amendment (right to be free from unreasonable search and seizure) decisions, read what Stanford Law Review says about his stance on my favorite amendment, the Big Sixth, the right to effective assistance of counsel. The article is a little wonky (written by law students who are unaccustomed to explaining legal concepts in lay terms.  Here's one that explains more but is a little older  Gorusch ain't good.