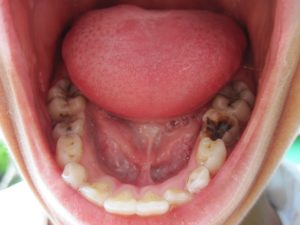 It sounded like a candy clattering on a counter. I was sitting at one of the six-man dining tables and a latina woman with a complexion that made her look Indian was laughing across from me. Embarrassment would have overtaken me in that situation and my cheeks would have been bleating and pink with blood flow. And maybe it was for her, too; I couldn't tell if she was blushing. I'd seen her around before. She's in and out of here. Crack-induced anorexia, beautiful, perfect black hair and rotted teeth.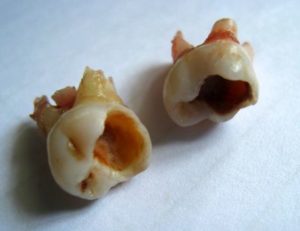 That's what had fallen onto the tray. One of her teeth. They were so decayed that one was pushed loose when she was eating. Prison food is pretty soft – hard items can be used as weapons – so the tooth was barely inside her gums. Knocked out by liquid Shepard's pie.
I'm obsessed with choppers in here. More than anything else, I'm worried that I'll lose one of mine or get a cavity that requires a noticeable filling that I won't be able to cover up. The toothpaste in here seems like it wasn't good enough for the shelves of major retailers. My teeth feel fungal even after I brush.
I talk about dental problems in here all the time and those conversations are the times I've had the most conflict with other inmates. I'm sure there's a better way for me to address it but I – the one here who knows biostatistics and p-values and public health – take the issue more seriously for them than anyone else has in their lives.
"Why do you always comment on how no one has any teeth?" Liz asked me in Wally's class. She has all her teeth.
"I never said 'no one has teeth.' I said there's a real problem here with dentition and the only way you can understand it is that I'm gossiping or putting someone down, but I'm not, okay? That's how you talk – and think – about people," I retorted.
But I do admit that I've never seen so many people in one place whose pearlies are so, well, gone. Many inmates in their thirties get fitted for dentures. If their parents were caring for them properly through the age of 18 and seeing that they brush, then all of their teeth rot out in about 12 years.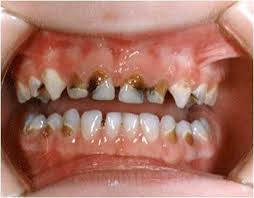 And they're the lucky ones. The rest of them have to walk around with what looks like the grey and brown sections of the paint chip samples at Home Depot between their rosy lips and become a target for the guards.
"Brush your tooth!" they yell when we lock up for the night, headed for bed.
That's why teeth are have grabbed my focus in here so much. The condition of the mouth speaks so much about what we are doing in society, in medicine, in providing services to vulnerable populations.  So many women in here have children, which means they were once pregnant. I don't know how an obstetrician could have spoke to them as patients and seen their mouths and not intervened, referred them for extensive dental work.  Called a fellow alum from medical school. The risk of infection is so high. Most sockets in here are festering still.
But the problem I'm staring in the mouth is that they didn't get prenatal care. And their parents didn't make sure they brushed. All social problems – inadequate health care, lack of education, poor parenting – culminate in women's mouths.  Pow. Right in the kisser.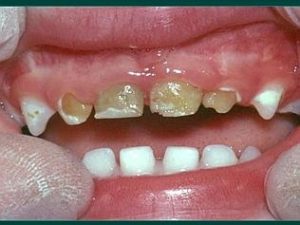 Not only is the mouth the center of a woman's visage, it's also how she communicates. Women with dental problems want to hide them for cosmetic reasons – understandably – so they keep their mouths closed. They say nothing, which means they don't speak up, complain, offer opinions, laugh freely. This is how we silence women. To get to the root of the problem of female disempowerment among the masses, we have to stop extracting teeth – because we made sure they're healthy and cared for like the mouth and face that house them.
At least that's what occurred to me when I heard societal neglect clinker into a molded prison tray.
THREE IDEAS IN JUSTICE REFORM FROM NOVEMBER 21 – 27, 2016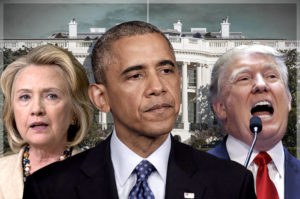 An additional 79 more prisoners granted clemency. Now it's over 1000 people who've been freed by President Obama. I feel bad for people whose applications didn't or won't get acted upon in time. They may never leave prison because of a bureaucratic backlog.
The wrongfully convicted are entitled to tax relief but many of them don't know it. President Obama signed a law last year making it clear that men and women who had been compensated for years of wrongful confinement could not be taxed on that money. But there's a deadline for seeking a refund — December 19th — and a push to contact old exonerees who have no idea the law's been changed in their favor. If you know someone who's been exonerated, tell that person.
Hill might be off the hook. President-elect Trump said that investigating and prosecuting her would be very divisive for the country.  I don't like seeing anyone get caught in criminal crosshairs,  but I can't deny that having a woman who would've been Commander in Chief get jammed up with charges would prove just how far mass incarceration has grown. Some would support it and others oppose her being investigated, much less charged, but everyone would know that no one is safe from taking a collar.