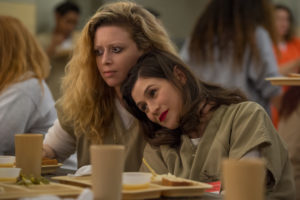 The Parole-Officer-In-Residence was giving a speech to people who were supposed to be going in front of the parole board soon. I have no idea why I was included in the group. I missed work for it and everything.
"You can't make friends in jail. Don't make friends in here. Imma tell you a story. Once there was an inmate, a young man, and he left jail and he was doin' good, doin' real good, got a job, an apartment, and a car. His own car! One day he ran into another inmate who just got out and that inmate asked him for a ride around the corner."
Insert a dramatic enough pause for anyone listening to know that the ride wasn't just around the corner. She continued: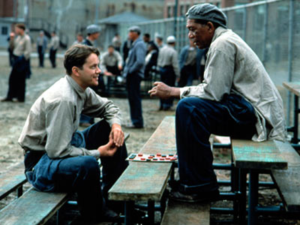 "So he decided 'This guy was my friend inside, so I'll help him out' and he drove him. Do you wanna know that the man who just got out went and killed somebody and the boy who drove him went back for being an accomplice for murder. That's why I tell people when they parole 'Don't make any friends in jail. Leave them here.'"
I decided to leave her there. I handed her the intro paper.
"Thank you for this, but I'm not going to parole." I should have added:  "But don't worry, I can't make friends in here so I'll be okay."
The difference between me and the others is palpable to almost everyone. Being different in some prisons can get you killed, but when you're different because you know the Hôtel de Crillon in Paris the way the other inmates know the Department of Social Services, it gets you alone.
I don't speak like the other inmates (aside from avoiding the N word, I use verbs; other inmates drop them to say things like "Michael Jackson dead," "Brianna pregnant" or "the warden corny"). I don't look like the other inmates; overtweezed brows sit in semicircle at the tops of faces with few teeth. Dentition separates me. The others get pissed when I point this out.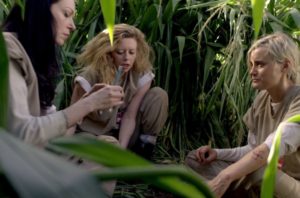 I know different things (that the word 'supposedly' doesn't contain the letter 'b' and toxic shock syndrome doesn't entail electricity). And I don't know different things (Like what a 2.8 is – a weight of crack cocaine – and that there are ten bags of heroin in a bundle and ten bundles in a stack). I've never been in a fight and, quite frankly, had no clue what I'd do if and when violence opportuned itself. Best advice: "Karate chop to the neck, kick to the groin and then scratch her face." I never knew.
To say that I'm better than the other inmates? That isn't true. To say that I'm just like them? That's a lie.
And most of them know it, too. The differences pop out in questions and fascination that turns me into an exhibit.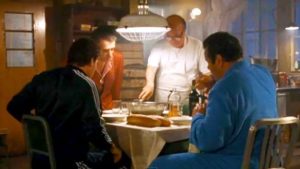 "You ever live in a motel?"
"No."
"You got a license for a car?"
"You mean to drive? Yes."
"You ever been on Food Stamps? Your fridge always stocked up, I bet."
"No… I guess."
"What kinda car you drive?"
"Why?"
"Your family decorate their house all nice, Victorian and shit up in there?"
"Ummm…"
Still, I call them friends and they return the label. I get along with the other prisoners; I'd even say I have the least conflict with others of all the long-termers. I get one or two letters from departing buddies, but not more than that. And that's why the term friend gets redefined for me in here. The only thing over which I can relate to other women over is this place and the fact that we're both here at the same time.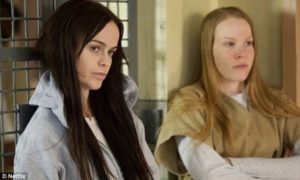 I bond with them when I'm drowning and whirling in melodramatic victimization, thinking that my life is harder than other prisoners' paths. I can connect with them only when I go to some low places, emotional nadirs. If friendship must be borne of equal standing, it's the only way I can get there.
Sure, I wasn't denied much of anything in my life but I know what it's like to feel pressured to live up to impossible standards or be told that nothing I did was good enough. And I have been berated by an alcoholic father and a co-dependent mother. All of my dysfunction happened like it was in a snow globe: encased, unreachable, looking pretty and serene to people outside it when, really, someone shook up my world all the time. I've been through a lot of shit, too, you know! More than you! Only when I start thinking this way can I feel like I'm not unreachable in here.
But if I count my blessings and humble myself, I end up valuing my sociological singleness a little too much and my feelings for the other women draw a little too close to pity.  Sympathy brings distance. If it doesn't, then it's empathy. And if I empathize with them, then I have to admit that I'm like them. When I'm not. Except for the times that I am, like when I'm here.
Later that night, hours after the parole officer's order to stop and drop your friends, we cleaned our cells, propping open our doors for sweeping and mopping.  I pulled down the book wedged in my doorway.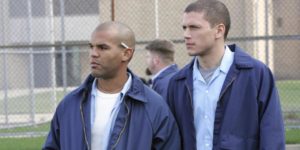 A library's worth of literature has been destroyed in this prison because women cram books between the corners of the cell doors and the jambs to keep them open. It was a scholastic Webster's, one with red linen covers that had been ripped off through years of cell cleaning, not overuse by injuring inmates. This is another thing that separates me from the others: I think books are for reading. That's the last thing that so many of the others will do with them.
"You can't use a dirty T-shirt or something else? You're destroying and ripping the cover of …what is this?…The Secret Lives of Bees. You're ruining the bees' secret lives. You are killing the bees,"  I told the first cellmate who did it in front of me. She didn't care about the bees, the book or bond that we could never have.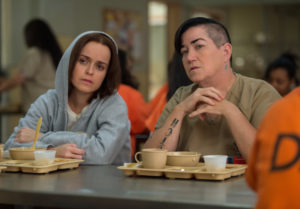 I might have looked up 'amity' or 'unity' but those letters had fallen away from the dictionary due to repetitive cell cleaning. I was lucky to find 'F' intact to look up 'friendship.' I won't even say how bad my life must be that I had to look up this word at age 38 and get pissed off when I found: "the state of being friends."
Up a few lines, 'friend' informed me that the women I called friends were people "whom one knows and with whom one has a bond of mutual affection." Basically, someone you know and like – and who likes you back – is your friend.
But that's not true. Friendship is more than affection because, face it, that shit's temporary, much like my time at York CI. Look at the parole officer's story. The guy with the car – his own car! – had affection for the dude who went and killed someone, and the killer dude probably had affection for him, at least at one point, but I can't say they were really friends because true friends don't bring you to low places even if that's the only place where you connect. Not just for their sake, but for yours, prison friends have to leave each other behind, leave each other here. Only the disconnect can save you both.
THREE IDEAS IN CRIMINAL JUSTICE FROM SEPTEMBER 19 – 25, 2016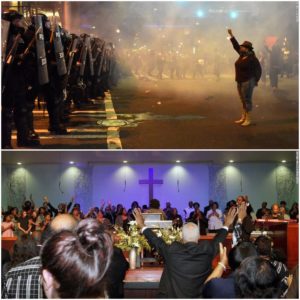 After police shootings in Tulsa, Oklahoma and Charlotte, North Carolina, one city stayed calm and the other exploded. The difference between the two cities? Accountability. A Tulsa sheriff who shot a someone when mistaking his firearm for his taser gun was convicted of second-degree manslaughter and sentenced to four years in prison this summer whereas the trial of a Charlotte-Mecklenburg police officer Randall Kerrik for shooting football player Jonathan Ferrell ended in a hung jury last year. Look at what this means if you follow the logic of the situation: an effective way of keeping the peace is prosecuting and incarcerating police who engage in brutality. An effective way of keeping the peace is putting more people in prison. I am not sure I like that.
The Supporting Youth Opportunity and Preventing Delinquency Act of 2016 passed the House of Representatives by a vote of 382-29 on Thursday. It's a proposed retooling of the Juvenile Justice and Delinquency Prevention Act, which was first passed in 1974. Florida Republican Representative Carlos Corbel's bill promotes "trauma-informed" care for at-risk children and their families, which means it can actually work.
Fusion reported that Michael Leatherwood, an inmate at Lawton Correctional Facility in Oklahoma, a private facility, is successfully suing the prison for disproportionate pricing of commissary items in private prisons as opposed to the state's public facilities. For instance, the much revered chili-flavored ramen soup is $0.26 in public prisons but a whopping $0.60 in private ones. The fact that any pro se inmate litigation can still proceed now that the Prison Litigation Reform Act is in effect is astounding, but Leatherwood pulled off a real coup; on May 12, 2016 he deposed his own warden in the prison's visiting room about the price differences, which are approved by prison administration.  Prison strike supporters take note: this is how you effect change. Kudos to Inmate Leatherwood. The report can be found here.