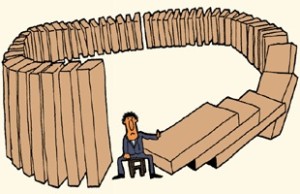 Its meaning clear, the last rule and final rule of prison life is "Karma is a motherfucker." Outsiders should note a very important caveat of the rule:  karma's motherfucking is always directed toward another party, not toward the woman who's announcing the rule.  If you call on karma in corrections, it's like immunity.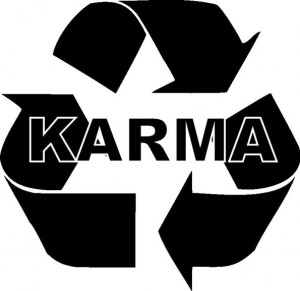 At least the inmates think it is. They cite the rule to warn each other off doing something evil like reporting another inmate for borrowing someone else's sneakers (in prison, footwear that you didn't purchase yourself is contraband and subject to confiscation). When the woman who threatens "Karma is a motherfucker" engages in malfeasance herself – like falsely reporting an inmate for inappropriate sexual contact with a guard, an accusation that can land her victim in solitary for more than a month pending the outcome of any investigation – she expects karma to be kind to her.
There's a saying that karma never loses an address, as far as you go in life, it can find you.  This is the one place on earth where karma delivers somewhat quickly and proportionately because everyone stays at the same address for a while and it's a closed system like a pinball machine. Bad energy is going to hit a few people and land somewhere inside.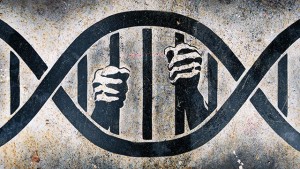 Heather, my cellmate, carved her daughter's initial into her palm to pay homage to a child (whom she abandoned in North Carolina) through a homemade prison tattoo. The "T" was bloody, jagged and framed with edges of dead snow-colored skin around Bic black ink. Heather can't wait to show it to her daughter – one she's not allowed to see – because Heather is demented. She's also from West Hartford and knows that no one will ever think it's a gang mark.
Because she's demented, Heather decided to make up a story about Velma who works in the kitchen with me. Who knows what she said. Stealing? Sexing up the staff? Lieutenants came and talked to Velma.  Whatever Heather said, it didn't stick even though it was as mean-spirited as possible.
Heather came through the line at lunch and extended her tray on Chicken Sunday and, of course, accidentally flashed her prison tat to Velma.  I was backing up the serving line and I could see it as Velma placed the crispy leg on Heather's tray. Heather is demented and dumb.
"Break," Velma turned and told me. She wanted off the serving line immediately and I pulled a dishwasher to cover for her and she walked into the back like no one knew what she was doing. I grabbed an empty pan that the recently-drafted dishwasher would have been lugging back to the pot sinks if Velma hadn't taken an unjustified break to tell on Heather and headed to the back myself.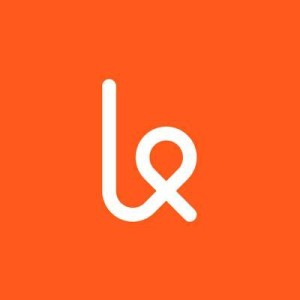 "People in line to get dotted up by that bitch," Velma was telling a lieutenant who was actually taking notes like he couldn't remember these details later. She wasn't just telling on Heather for her palm "T"  – a self-mutilation charge that lands you in seg for seven days – she was accusing her of running a shop with a tattoo gun made of an electric razor and and bent staple. The gun – if it even existed – would invite multiple tickets and longer seg time.
"Karma is a motherfucker," she announced to me before she said she was ready to get back on the line.
Surely, as I got back to the unit to shower after work, Heather was gone, goon-squaded off to be examined for the ink. And word of her predicament had spread.
"Your cellie's claiming she came in[to the facility] with that tat. They're pouring rubbing alcohol on it in A and D right now," the C/O said as he erased something off a clipboard.
"That's what you get," I replied.
As I gathered my stuff for my shower, a female C/O, Valentino, appeared at my door. She's a nice one; wants to transfer because she doesn't like how we are treated in here. Valentino challenges the norms of scorn and helps us out.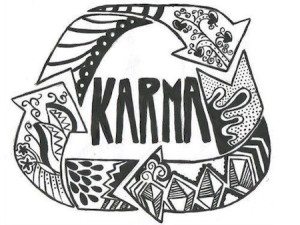 "Bozelko, I gotta search you and your cell for, uhh, tattoo equipment."
"I think you mean Heather, but okay, go ahead."
"No, I gotta search you."
I looked puzzled.
"She's saying you gave her the tat and you've got a couple of your own. Between your toes. Gotta do a strip search."
Heather assumed that I had dropped the ink dime on her and was trying to force her own morally wonky GPS on karma. She forgot that turnabout finds its own way.
So I stood there naked, on one foot with my toes splayed. Twice.
"Thanks for not giving me a hard time about this." Sincerity flowed from her mouth as she snapped off her gloves.
"Welcome. It's your job," I told her. It was the truth. Plus she was always nice to me and everyone else. Why shit on that by asserting rights that I don't have?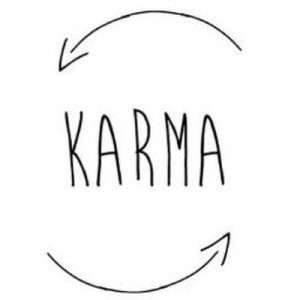 I'm not too worried about karma's sidling up to me when I least expect it. I do as close to nothing as possible to screw other people or break the rules. 'Close to nothing' because when it's Screw-or-be-Screwed, I screw. That's a Heather story for another time.
Still, I'm in a maximum-security prison, having taken up residence at rock bottom with an iron-clad, long-term lease, snuggled in with thirteen felony convictions, so karma doesn't have much room left to screw me. I should be safe from karma for a while. The staff? That's a whole different scene of retribution.
Karma can read my thoughts, though, and I'm slightly concerned about being motherfucked again for not being pure of heart. I was thrilled once I learned that Heather wasn't coming back to my cell. She is, by all accounts, an asshole. And I'd be alone for at least one night until she was replaced.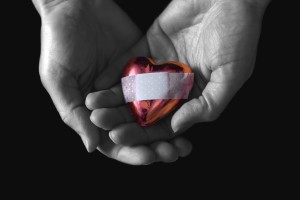 The belief that anyone's bad behavior will be  – and deserves to be – revisited on them plus extra is a little misplaced here. The 'Karma Is a Motherfucker' rule defines justice as retribution, as long as it isn't delivered by your hands. I don't see how they don't get that karma has obviously motherfucked us all. We're in prison. This is a rule that we don't need because of what we've sent around. It's coming back through now and will for a while. For our own sakes, we must forfeit karma for grace. For forgiveness.
And for Velma. I just got called back to work for cover for her because she got fired for trying to plant stolen spices in another worker's sweatshirt to jam her up.
THREE IDEAS IN JUSTICE REFORM FROM JULY 18 – 24, 2016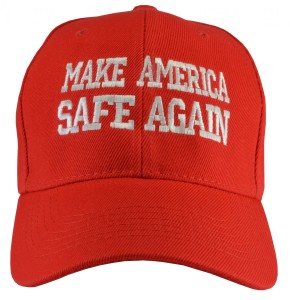 The Republican National Convention held in was big "screw you" to anyone who's trying to make the criminal justice system more fair. Donald Trump's official opening bid to "Make America Safe Again" was completely full of shit, statistically speaking. The Marshall Project did a great autopsy on the Republican presidential candidate's speech.
The issue of post-traumatic stress disorder (PTSD) and its influence on people who kill law enforcement officers is being resurrected. Once everyone realizes that PTSD is the fuel of this justice machine, we might actually get somewhere in terms of reform, even after Cleveland.
The Atlantic ran a terrific piece about the origin of modern policing, the ethic of protecting the officer at all costs, including innocent civilian casualties. Did it start in California 46 years ago? Read it here.