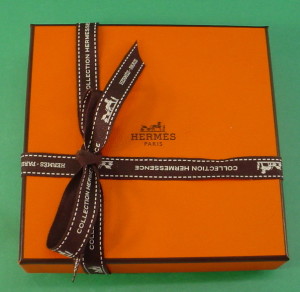 "I don't care about the other stuff just… is the jacket there?"
"Yeah, with your other things… your earrings aren't here and… what's this?  Underwear. These can't be your underwear…" my mother trailed off before the thirty-second interval beep that divides every outgoing collect call from a prison cut in.  "I guess they sent pretty much ev… wait, were you wearing your Tiffany watch?  It's not here, I don't think."
I wasn't wearing the watch that day.  The earrings never mattered to me.  Whose underwear the property officer sent home with my incoming clothes did not concern me, at least not after I told my mother to put on gloves and throw them out.  I didn't even care as I anticipated hearing that my calf-hair Tod's loafers were missing from the box with York Correctional Institution as its return address.  The only thing I cared about was the jacket.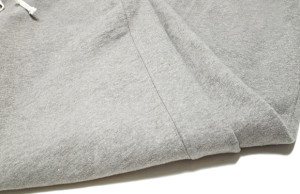 I came into prison sentenced, meaning that I had been released on bond for the duration of my cases.  Entering  as a sentenced inmate usually proves advantageous for a woman.  If her attorney or an experienced acquaintance tells her beforehand, she knows not to bring any valuables and to wear a gray sweatsuit over multiple bras and pairs of underwear.  Gray is the only color sweats that an inmate in Connecticut can wear and it often takes two to three weeks after your admission to receive them from the prison commissary.
In the meantime, the inmate without the sweats freezes when she faces the elements of the outside on the inside wearing only a burgundy short-sleeved tee shirt and oversized denim pants.   Inmates who wear their sweats into the facility can sleep away winter nights in the slammer unlike shivering women like me who wear goose bumps under spring-green cotton sheets, us clueless incomers who wore designer duds on their way into prison.  As our teeth chattered, women like me filled out paperwork to pay the $5.95 fee to ship those clothes home within 30 days of our arrival otherwise risk losing them forever.
The practice of sending home one's belongings is a crapshoot.  Unsure that they are true, I've heard stories of $10,000 Rolex watches going missing from the property office when over-blessed women came into the prison with them on their wrists.  One of my cellmates received her receipt for the $5.95 withdrawal to send her clothes home that listed an unknown woman, "Mrs. Derba," as the recipient at an address in a neighboring town.  My bunkie never knew where her stuff landed because she never saw it again.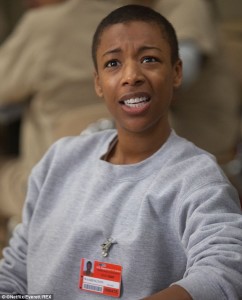 The only protection against property negligence or malfeasance was the incoming prisoner's property matrix, a form completed by the guard in the window of Admissions and Discharges as the new admit surrenders everything that the judicial marshals failed to confiscate:  wedding bands, watches, belly-button piercings, barrettes.  The matrix form lists only categories and a space for the number of items like Watch: 1.  Sometimes a more careful guard will note colors and types on the form, but to little effect;  inmates are warned that everything that they own will be valued at $100 maximum.  It was easy to see how a Casio could replace a Movado without the property officer caring that she was shipping out a switcheroo.
But expensive items rarely come in.  Most of the women have little of value when they get here. Usually the wealthier women come in prepared – wearing nothing valuable and swathed in gray fleece – because like me, they remain free on bond until the day of their sentencing and employ experienced attorneys who tell them to leave the good stuff at home.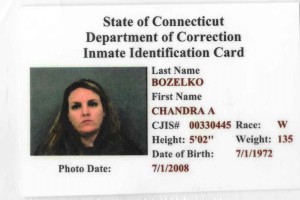 The inmate who enters dressed in "street clothes" – clothing other than the uniform of the day or the gray sweat get-up – wears her ignorance and her indigence; if she knew that she was going to be canned, she would have worn something else.  In that way, "street clothes"  show that a woman took a collar unexpectedly and cannot afford to post bond.  The fact that I was in street clothes did not reflect the usual preparation of a woman out on bond but they weren't the usual street clothes either; they confused everyone.
I wasn't wearing expensive items for show.  I would've donned a gray sweatsuit; not wearing one never meant that I thought myself above such clothes or that I didn't own plain sweats.  When I dressed  (Hermès jacket over Gap slacks, a black Henri Bendel cashmere turtleneck and no belt because I had learned in my 33 court appearances that the buckle always set off the courthouse's metal detectors) and drove to the courthouse that snowy afternoon, I had no idea that I wouldn't see my home for years.  Because my attorney advised me that I wasn't to be sentenced that day, I planned on attending my hearing, then running two errands, eventually heading home that evening.
Of all the vestments and events of the day, the jacket was what mattered to me because my threads always came with strings attached.
My parents have easily spent hundreds of thousands of dollars on my and my two sisters' wardrobes.  They bought our clothes even as adults, inviting relatives to scold them for infantilizing us.  "They should get jobs and pay for those things themselves," they chided my parents.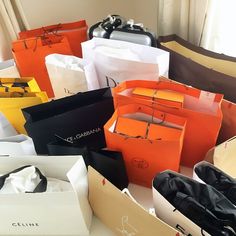 Um… is this really your business? My sisters and I thought when we heard our relatives complain.  We liked that Mommy and Daddy kept paying for Prada even when we were employed or attending graduate school .  But as we tried on sweaters from Saks' cashmere collection, we knew that our relatives were right.  In going to our parents for Paige Denim jeans, agnes b. blouses, and Giuseppe Zannotti sandals, we kept our lives enmeshed in theirs at a time when we should have been cutting the cord, not tags off of togs they paid for.
Our parents traded free clothes for unlimited infringement on their daughters' lives.  They entered our apartments with their own sets of keys, without knocking.  They perused our mail and bills.   The privacy and respect that are supposed to settle on the line that separates adult children from their parents floated away with each sky-high receipt.
We liked our parents' liberality too much to put an end to childish ways.  We almost always got what we requested, each sister so instantly gratified that we were practically addicted to experiencing our parents' love through new ensembles, even into our thirties.  Whenever we toted a new shopping bag, their intrusions reduced themselves to mere nuisances and I remained ignorant of how I imprisoned myself repeatedly even before I got here.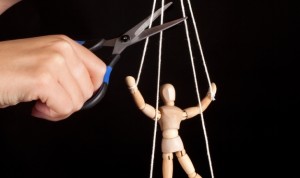 I'm still undecided as to whether this history would have helped me as a defendant charged with identity theft.  The state accused and convicted me of using others' credit cards to purchase the same type of merchandise that evidenced my parents' love for their three daughters.  My history reads two compatible and conflicting stories:  first, that I am spoiled, totally unaccustomed to going without anything I desired; and second, that I never needed to retreat into criminality to get any material goods but only to seek refuge in the dysfunctional connection between me and my parents in order to score big.  The only place in my history where both stories paused was when I got the jacket.
I was living with my aunt, Nancy, in Maryland until I found an apartment closer to graduate school.  My mother came to visit one fall weekend.
"Mom, can I get that Hermès jacket I saw?" I asked.  The jacket, quintessentially French-designed with a velvet collar, was both rustic and urbane at the same time.  As proof that I was not overindulged, I explained to my mother that it was a completely rational purchase: the jacket was versatile, understated, black, and only $700.00, at least as I understood it.
"Oh, I don't know.  You have so many jackets…," she said, which I did but I wanted one more.  This isn't denial – its rejection!  I thought.  Without this essential luxury item, I was unloved.
Fine, I thought.  I'll buy it myself.  With my own money.  Then you won't own me.  I won't call you everyday.  I can act like a mature adult and withhold my love too.
I declared autonomy by calling the Hermès flagship in Manhattan.  The actual retail price of the jacket was not $700, but $2,100, a price tag I was in no position to clip.  I told the saleswoman that I would call back, knowing that I never would. To me, admitting I could not afford the jacket was like orphaning myself.
Later, the sales clerk left a French-accented message on my aunt's answering machine: the jacket would be discontinued that year and many people wanted one.  The last one left was a European size 48 – too big – which could always be tailored.  Did I want to buy it?  I reeled at the abject misfortune of not being able to afford an Hermès coat.
What should have been a learning milestone: discovering that I cannot always get what I want, appreciating the warm sting of some independence, valuing real and perceived worth, was not.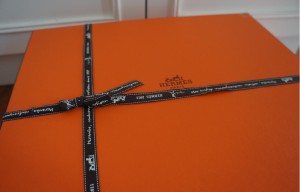 One week later, I arrived at my aunt's house to an orange leather-covered box almost the size of the table it rested upon, distinctive chocolate-colored embroidered ribbon extended around each side.  When she heard the message of the jacket's discontinuation, my aunt grabbed the jacket that my late stab at independence could not reach.
My aunt didn't expect repayment, or even gratitude, for her gift.  Her only purpose in gifting me the coat was to see me happy and she still respected my burgeoning independence so much that she hadn't even said anything.  I'd experienced my parents' loving entanglements forever but this was the first time I received anything unconditionally, no strings attached.  I felt like a total asshole.
For eight years, I wore the jacket because I loved it, admired how it looked, liked the image I thought it wrought.  Nancy passed away almost a year to the day before my sentencing and, after that, I wore it to keep her with me.  Nancy taught me so much that I was too much of a brat to understand, lessons that came to light only when the dark cave of prison swallowed me and my parka.  She battled a stomach tumor for months, seemingly successfully.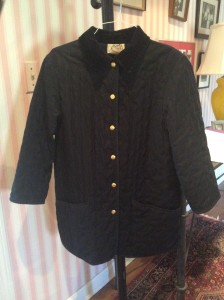 Then her chemo boomeranged on her, weakening her body so that malignancies bloomed around her abdomen.  Just as she was proverbially "out of the woods," the illness charged at her again and locked her in cancer's timber. Like her niece, my aunt thought that she had reached a clearing in which she could continue her fight right when she was taken down.  We were both wrong.
Even if I knew that I were going to get packed in that December Friday in a way that I didn't deserve, I almost would've worn the jacket I didn't deserve over my gray sweatsuit, weighing the chances of losing it at the prison against how it made me feel since I lost her.
I consider myself lucky that the jacket found it's way home, that it's hanging in my closet, and not because it's an expensive Hermès or because none of the C/O's understood how valuable it was to steal it before it slipped out of the prison.  When I get home, I'll find on one hanger a reminder of the blessings heaped upon me, a warning about how easily that good fortune can spoil me and a refresher on my lesson that life can reverse its path in an instant.
THREE IDEAS IN JUSTICE REFORM FROM APRIL 18 – 24, 2016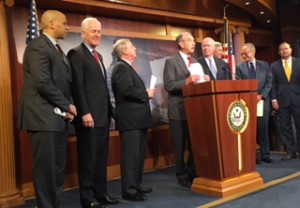 According to numbers released on Wednesday by New York University School of Law Brennan Center for Justice, the murder rate rose nationally by 13.3 percent from 2014 to 2015, led by steep increases in Baltimore, Chicago, and Washington, D.C. The murder rate declined in six of the nation's 30 largest cities, and that the overall crime rate has remained steady from year to year, suggesting that there has been no surge in non-violent drug crimes. Even if all of these statistics are accurate, is that enough to justify stopping our efforts to fix this system with a good measure of redemption?
The Washington Examiner reports that it's the D's, not the R's, who are holding up Congress' vote on the federal Sentencing Reform and Corrections Act. Face it, folks. It's not happening. Not that it's a good bill anyway.
The State of Ohio announced this week that it is shutting down (sort of) its prison gardening programs because they aren't achieving penological goals. Where did you first read that prison gardens don't work to rehabilitate prisoners, despite all the press that says they do? Here. Last week.
.