"Bozelko, were you here when they did the construction on these buildings?" the C/O asked me on the walkway. He was staring at the housing units, almost wistfully.
"You mean last year when they forced us to sit in the gym all day while they replaced the brickface or last year when they let us sit in our cells while they replaced the brickface and their drills were like buzzsaws in our ears?"
"Neither."
"Oh. Then no."
"No, not that," he explained.
"Years ago, when the construction experts came in on buses and they took a face off the cinderblock on each building, you know, to look underneath to see how much the buildings sank? It looked like fur. Like the buildings were covered in fur underneath the cinderblock," 
"Am I to assume that this was the real thing? No faux fur?" I kidded him.
"Real thing.  Mold like fur on the walls.
When they tried to clean it up,
it
                                       blew
                                                                                  everywhere."
"CT, you finished opening all those cans?" I asked another worker in Food Prep. She answered me sounding like Beaker from the Muppets.
"Meep. Eep. Ip."
"What?" I leaned closer to her to hear.
"Ost. I. Ois."
"Oh, you lost your voice again?" I asked and she nodded.
"Ge. Bah. Lay."
"You'll get it back later? Well, yeah, I doubt it's gone forever," I assured her. She waved over another inmate to translate.
"I'm on her tier," the other woman said by way of introduction and explanation of how she knew CT's situation and what she was trying to say.
"Her voice comes and goes. It'll be fine one hour and gone the next. She thinks it's the mold on the tier."
"I'm sick, one counselor went home early and the other counselor had her third sinus infection in two months," the CTO told the officer behind the desk. "I think it's all the bacteria from the leak in the ceiling. You saw the whole ceiling fell in? There's a big hole and all this black water came down…"
"I know. I saw it," the officer said without looking up from logging in the recent housing moves.
"The water's so dirty…"
"It's not dirty. It's mold," the officer was trying to let the CTO down gently.
"No, it's…. you think?"
 "You don't see me going in there do you? That's black mold," the officer continued with regret. And the CTO blew her nose again.
"I've never done this before, so I'm not really sure what to do with these," I confessed to Merc as she dropped four little packets of powder on the counter before me. Marc is here for sticking up convenience stores to fund her addiction.
"Do you know what I went through to get this for you? I was standing on my counter wearing one of them masks they use in the spice cage (the prison's spice rack), all gloved up, scraping that shit off the walls with a fuckin' spork."
"I know. I know it's not easy to get. But I don't know how else we're gonna prove that it's making people sick unless we can send some out. I can't reach it in my cell," I said.
"Yo, you see that mold up there? You gonna do anything about that?" shouted a woman from her cell to the Operations Captain with his double-barred lapel who was conducting a rare tour through squalid housing units; usually he just runs the place.
"Well, something's gotta kill you," he said as he and his double bars walked, jackbooted, under the mold and out of the building.
THREE IDEAS IN CRIMINAL JUSTICE FROM FEBRUARY 22-28, 2016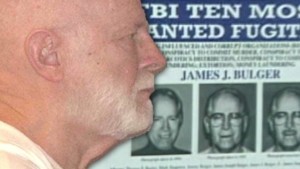 The Vera Institute of Justice revealed that 12 million people are admitted to jails every year, 20 times more admissions than to state and federal prisons combined. Since there are only 2.3 million inmates remaining in custody, this would mean one of three things: 1) a bunch of people who leave jail are skipping court and not showing up to get sentenced; 2) judges are sentencing many, many people to punishments other than incarceration; 3) tons of charges get dropped, either because the defendant was innocent or the government didn't have enough evidence. I don't know whether any of the options is good.
President Obama announced plans to close Guantanamo Bay where each inmate costs a whopping $3 million per year to incarcerate. There are at least 60 left from the 242 in custody when Obama's first term commenced. Who needs $180 million?
It was revealed that James "Whitey" Bulger allegedly masturbated in his cell last summer and got caught and sent to solitary confinement, where he would have even more free time and privacy to finish the job. He says it's not true, that he was just powdering his testicles. I can't make this stuff up.