"Yo, PoPo! You got anything sweet? Please?" Female Voice begged from the cell next to mine. Without even seeing her, I knew her poverty and pain. I would learn later that she asked for something sweet because people withdrawing from heroin often crave sweets because the sugar alleviates the symptoms of detox like fever, chills, vomiting and worse. At the time, though, I knew nothing about drugs. I thought she was just hungry.
"Shut the fuck up," a generic New Haven beat cop told her.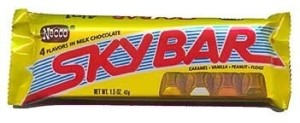 Illicit substances never tempted me because I always had sugar. In fact, on the subject of confections, I am a board-certified expert. My expertise was honed as a youngster when my family's lives were so worry-free that the topic receiving the most intense scrutiny was candy.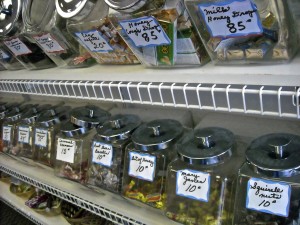 My blissful childhood years were punctuated by weekly lessons at Wanda's Sugar Shack. Our father, the attorney, always employed the Socratic method with his three daughters, teaching us such important lessons as the four fillings of a SkyBar. These tutorials were rewards for our successes in school and recurred regularly because neither my sisters nor I ever even flirted with a problem in or out of school. While we were not that out of the ordinary, my family shined because we lacked the burdens affecting other peoples' families like financial problems, illness, failure and dysfunction. We loved and supported each other, and even liked each other. Our lives were sweet.
Given my background, it is not surprising that this sugar-specialist was learning a different type of lesson in lock-up with a new, medium-sized box of Dots. My father gave me the candy gift earlier when he had told me that the New Haven Police Department was going to arrest me that afternoon. He cried as he handed me the box and prepared to post my $75,000 bond, a bond so excessive since I had no record but roots in the community, which, in police math, equals no risk of not appearing in court.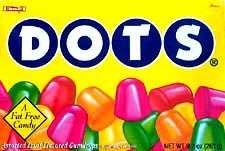 Since the days of Wanda, my father and I would trade our favorite yellow-wrapped treats every few weeks. He would deliver me Dots and I would chuck him a Charleston Chew. The exchanges grew increasingly less frequent over the years. Outsiders might attribute this to the fact that I was becoming an adult or that my relationship with my father suffered strain as we butted heads about how to resolve my legal problems. In reality, the frequency had waned mostly because my father refused to eat hard Charleston Chews and soft, fresh ones were scarce. I had no Charleston Chew to match his Dots that morning. That made me feel more like a prodigal daughter than my impending arrest. I shoved the sweets in my pocket and sulked. Sulked about injustice. Sulked about my humiliation. Sulked about the fact that my family's life had soured, mostly because of me.

The protrusion of the box in my pocket did not escape the two officers' attention when they came for me with cuffs. Because both were men, neither could pat search me, at least not legally. One detective with a stringy, greasy Ponytail down his back, who three years later would become the disgrace of the department for walking headlong into an FBI sting, asked me what was in my pocket and I pulled the box out to show him. He laughed, a nasty laugh it was.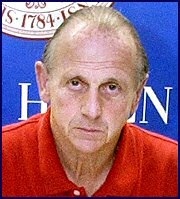 "What are you gonna do with that? You can't do nothing with those," he said as he let me keep the box, implying that the chewy lumps would prove a useless weapon.
To the criminally uninitiated, this may seem insignificant. But those who know confinement know that any item allowed into lock-up with a detainee is contraband and strictly prohibited; allowing boxed sweets in with an inmate was outrageous. That Ponytail allowed contraband into the cell with me was not kind or even negligent. His comment warned of the powerlessness experienced by prisoners, a subjection that he knew would be very foreign to me at that point. It wasn't that I couldn't do anything with the Dots; it was that I couldn't really do anything at all, now that he had me in custody. At least not anymore.
So the Dots did time with me. In our respective cells, my neighbor and I squirmed and sweated, she from her withdrawal sickness, me from the interminable wait to be processed. I was so nervous that I couldn't stomach the contraband I had and, from the looks of it, I couldn't pass them to Female Voice's cell which was on the same side as mine but yards away.  Ponytail came back to our cells and opened mine hours later.
"OK, Boze-leko, you just come out here, you write a little statement about what you did and you don't gotta to be processed or nothin'. You don't gotta wait no more. You can go home." He paused, thinking about what else he could say to sweeten the offer. "Charges go away."
"No."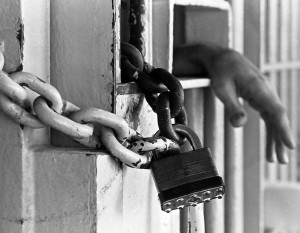 Such nerve was not like me. Because I was arrested on a warrant, the only authority capable of dismissing the charges against me was a judge. Forever the lawyer's daughter, I knew this so I spotted the scam. The way Ponytail's face fell told me that very few perps had ever disobeyed his orders.
"Get out here now. You're writing a little statement and that's it." He pointed to the area before the cell door where I was to walk out in obedience.
"No."
"You're getting out here right…"
Metal clang of a slamming cell door interrupted him.  Incredibly, I had pulled it closed on myself, demonstrating my own amateur status in the criminal defendant world because no experienced prisoner would foreclose the possibility of release as impetuously as I did.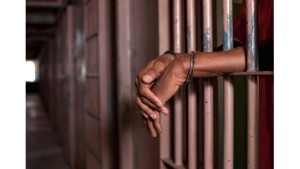 "No. Get me a law-yer." I spat emphatically.
Laughter rose from Female Voice. "Yo, White Girl got principles, word."
Just as I had interpreted the background to Female Voice's voice without ever seeing her, she read my story without pictures. However, Female Voice was only half right. White Girl was definitely white, but her actions were motivated less by principle than they were by security. I knew my father had the money to bail me out once I was processed, so my boldness might not have bloomed so aggressively if I thought I might be staying like Female Voice, who was unable to post a very minimal bond. Because she never had such an opportunity, Female Voice could not conceive of my refusing a free exit from jail as self-interested. To her, it had to be stand-up values or morality speaking. I transferred the Dots from hand to hand and knew that I had too many advantages in my life to make my disobedience noble.
Ponytail knew this and retorted: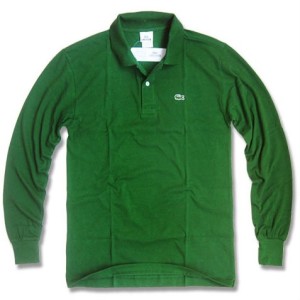 "She only got principles because she got an alligator on her shirt," he said, referring to the emblem on my Lacoste shirt, the icon of upper-middle class comfort and control that once insulated me from more bitter realities.
My arrest symbolized a severe tumble for my whole family from Willy Wonka-esque utopia of my childhood. Contentment had given way to dysfunction, illness and family strife; Ponytail's revealing that he knew this was very effective retaliation against my slamming the door. He would never bother Female Voice, most likely because she did not have a father who taught her the difference between Good N' Fruity's and Good N' Plenty's. Female Voice escaped attention because she lacked two sisters holding vigil by their phones for news of her release or a mother who would take her out to eat once she descended the police station steps. She could not even cajole a sugar packet from an officer while I was allowed to affront the rules and bring in candy.
When my bond was posted, Ponytail led me past Female Voice's cell, where she was sprawled and moaning over a metal cot. Faceless no more, her countenance bore darkened spots from overly manipulated acne below stiff, misdirected flaps of African hair. Her once-colored clothes were gray with dirt. I dropped the Dots on the floor, kicked them through the bars for her. I glared at Ponytail.
"That's what I can do with those. Word. "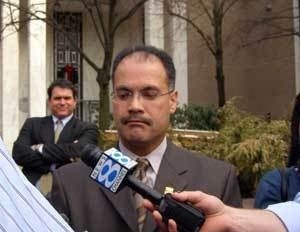 READER POLL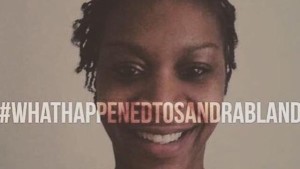 From blackamericaweb.com: Sandra Bland's Family Asks for Social Media to Stop Posting Speculation/Hashtags about her Death

Loading ...