"You know, if they left a dog in a car with heat like this, they'd get arrested," I say and slide down the concrete wall as I feel sweat slide between my boobs and then down below them. It  – the concrete – should hurt more than it does but I am just relieved to be outside on the walkway during a suffocating heat wave. I am, however, heated that our movement has been stopped for an emergency; even at walking speed, the breeze from movement cooled me a little, the wind beneath my things.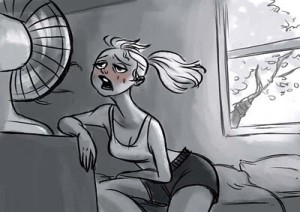 The air-conditioning is broken and maximizing security necessarily entails permanently closed windows.  So we sit in heat more stifling than the outside, sweating, for at least 18 hours a day. Construction on the housing units has left potential spikes and other ersatz armaments around the building and we cannot go outside. So we bake.
I can't tell if I slept last night. All I can remember is pressing contraband paper towels against my upper lip every time I felt the sweat buildup run sideward down my cheek. It's not that the droplet would wet my sheets, they were already clammy from the humidity of two bodies living in a tiny, sealed cell with no ventilation.
I watch another inmate from my building call out to a corrections captain.
"Are you a lieutenant? We need help."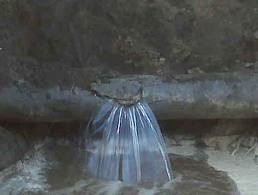 "No," he answers because his rank is above lieutenant and he does not want to help. Someone whispers to her that he's a captain – two gold bars on his lapel.
"OK, then, captain," she continues. "Can you get the A/C fixed in our building? It is sooo hot," she complains because the summer's first heat wave punched us straight in our faces at the end of May.
"I'll tell you what," he says. "When they fix it in my building, I'll send them down to yours."
"OK. When are they going to your building?" she asks.
"As soon as they fix and get rid of that." He points to a large white PVC pipe extending from the ground with an 'L' joint intermittently wrapped with duct tape and unidentifiable mesh. It's connected to a leak in some system underground that affects the A/C. I remember a lieutenant (one gold bar on his lapels) saying that the maintenance staff erected the giant straw because the elusive system leaked 20,000 of water every day. The number might be a mistake, an exaggeration, but one thing is for sure: the straw went up last year and hasn't come down yet. The Department of Correction makes no haste to rehabilitate the inmates, much less inanimate objects. While the straw is here, we will suck it up with the heat.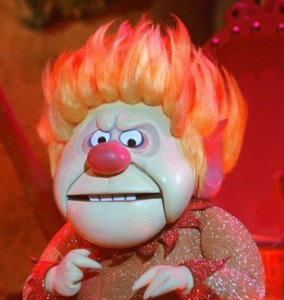 Wardens and prison administrators like control. They need it, too, over the inmates, for safety reasons. They also like control over the flow of information within and outside the prison. Ostensibly, this also is for safety reasons but, in fact, it's more because they like keeping their facilities isolated microcosms, sealed away from the rest of the world so that no one sees that prisons are often hotbeds of physical, sexual, emotional, maintenance-related misconduct. Open windows let air in and status reports out. Wanting to cover up what happens in the prison provides all the more reason to fix the goddamned A/C.
Usually, prison officials take action only after someone tattles on them to an outside authority. Shaming them, exposing them, is the only way to accomplish anything. The only way to fix the big leak is another Big Leak.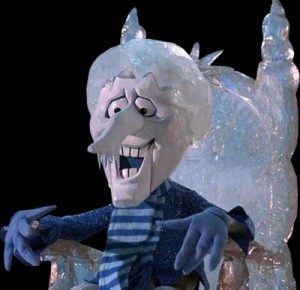 It wasn't always this way. We once had an official problem-solver in residence – an ombudsman- who would field our complaints, sort the serious from the silly and get things done.
An ombudsman's duties traditionally define themselves as investigating any government action that may infringe on people's rights, but the Connecticut Correctional Ombudsman's office was more troubleshooter than it was objector. The ombudsman never took sides and searched for reasonable and amicable solutions to inmates' problems. It was still within the same system, moving along with the administrators' hot air but sidelined enough to provide effective oversight. Problems like lack of A/C  would be solved, fixed when an ombudsman heard about them.  Wardens can't tolerate problem solving so they fired all the ombudsmen in 2010. No one replaced them.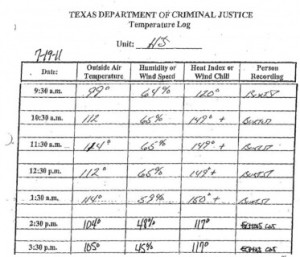 Now, without such a service, inmates cannot access constructive problem-solving methods and will likely resort to the destructive to get their point across if they haven't died of heat exhaustion like the ten inmates who died in a 26-day period in the summer of 2011 in Texas.
I read about the deaths in 2012 in a damp and discarded edition of New York Times because, in the ombudsman's absence, I scrounge newspaper articles and prison books for prisoners' rights advocacy groups, someone, anyone, somewhere, anywhere, who might try to embarrass the warden by telling him that the heat secret has been leaked. Then he might learn the lesson that fixing the leak – the one with the straw – will fix the other leaks – the ones he dreads, the ones that let the truth escape.
Then and only then, the warden might suck it up, yank that humongo straw and fix the A/C so that everyone will know – or at least assume – that he does not treat bitches in prison like a pack of dogs in heat.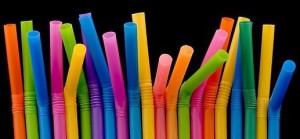 READER POLL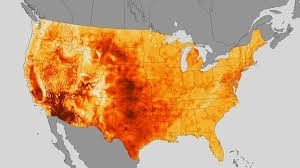 From Huffingtonpost: Texas Prisoners Still Face Deadly Heat: Report
Even though people have died from the heat, the Texas Department of Criminal Justice still refuses to install air conditioning.

Loading ...